New Outdoor Fitness Area to Open in Carlisle Tomorrow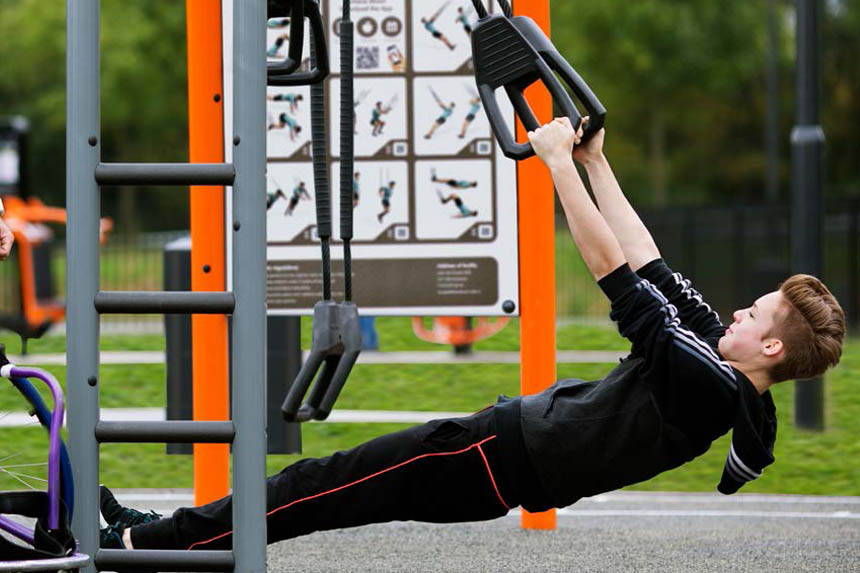 The official opening of a new outdoor fitness area in Bitts Park, Carlisle will be held tomorrow (Friday 11 May).
The works are part of a series of planned improvements for the city centre recreational site.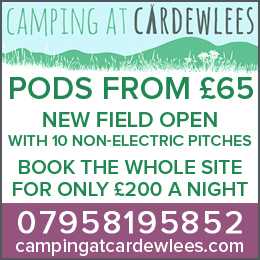 The £72,000 fitness and landscaping project has included the installation of a range of outdoor exercise equipment on the former bowling green. The new equipment consists of: magnetic resistance kettle bells of various weights; core twisters; suspension trainer; fitness bike; cross-trainer; steps; and pull up station. There is also a sprint track and various stepping exercises marked on the safety surfacing.
The equipment is suitable for a range of abilities and ages. There will be on site instructions and the ability to see instructional videos using QR codes.
The design for the Carlisle City Council project has taken into account flood resilience and ease of maintenance.
Kompan Scotland Ltd has installed the fitness equipment on the council's behalf. Work installing the equipment started in mid-February with the gym now completed.
The project is funded by Carlisle City Council, flood insurance money and a grant from the Cumbria Waste Management Environment Trust.
Cllr Lee Sherriff, Portfolio holder for Communities, Health and Wellbeing said:
"Following the floods in 2015, we looked at how we could improve the facilities within Bitts Park. We took the opportunity to make the park's recreational facilities more resilient and have looked at how they could improve the wellbeing of those using the site. A new and improved play area is already in place with other developments planned for the tennis courts and Bitts Park lodge.
"The new open-air fitness area provides a free and easily accessible site to exercise and improve your health. It is a great use for the former bowling green site and is suitable for a range of abilities and ages."
In addition to the open-air fitness area and investment in the Bitts Park play area, which opened in October 2016, there are also plans to develop the former lodge into a café. A redevelopment of the tennis courts, including the installation of a new tennis canopy is also proposed.
Share It: