Out of This World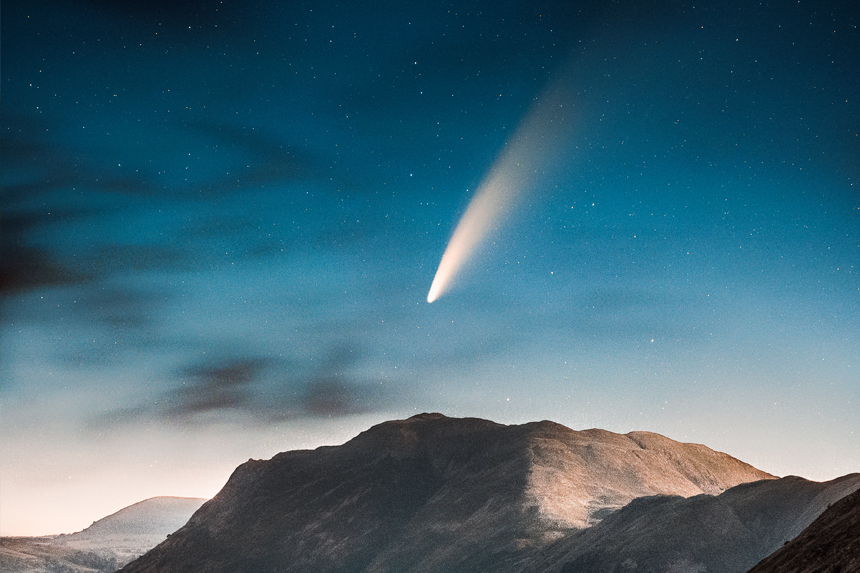 Cumbrian snappers were unwilling to wait 6,800 years for the return of the Neowise comet and ventured into the short July nights for these wonderful shots.
---
Linda Davison
It wasn't the first time the police have stopped Linda but when you take photos close to Sellafield, it's to be expected.  This image was taken from Drigg beach and once they realised Linda was there to capture the night skies they were happy for a chat.  Linda has been shooting the stars since 1993 and if something is interesting in the night sky, she's quite prepared to lose sleep to capture it.  
Facebook: Linda Davison   Instagram: cumbrian_stargazer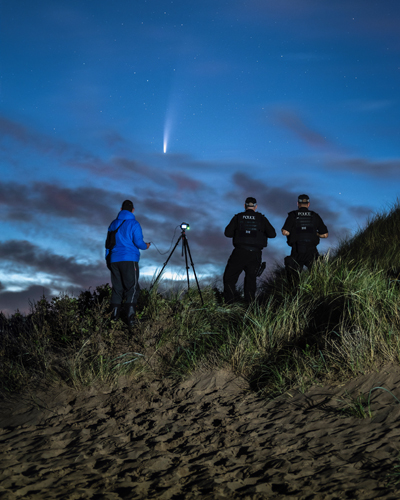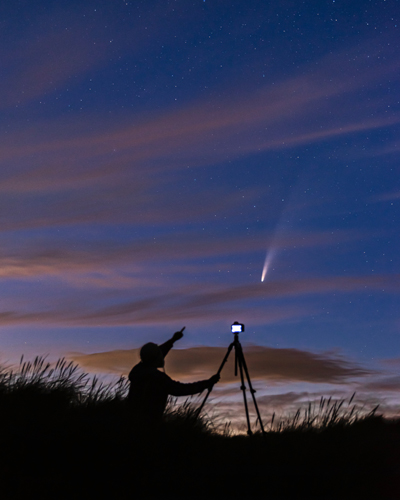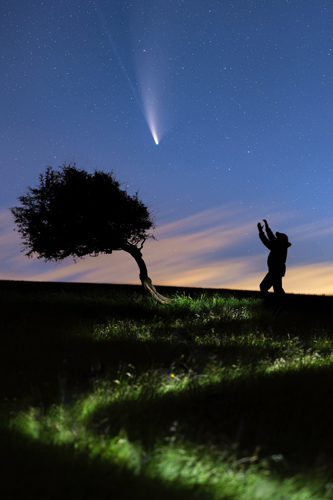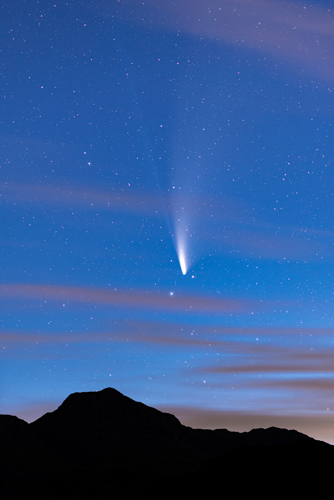 ---
Glyn Jones
Glyn has taken photos for 20 years, although he's only recently taken up night photography.  The doctor at Cumberland Infirmary uses his hobby to get away and being in the middle of nowhere helps him relax. This image was taken at Talkin Tarn around midnight and our keyworker enjoyed having the place to himself with only bats for company.  The tranquil settings also helped create fantastic reflections from the tarn.
Facebook: Glyn Jones Photography   Instagram: glynjones1971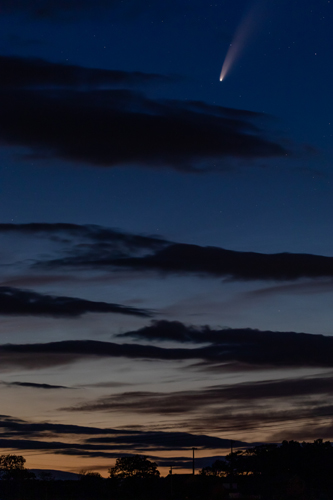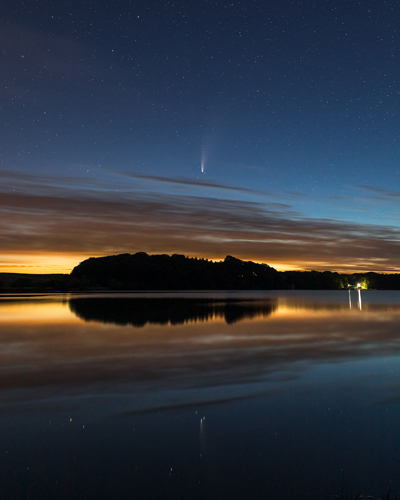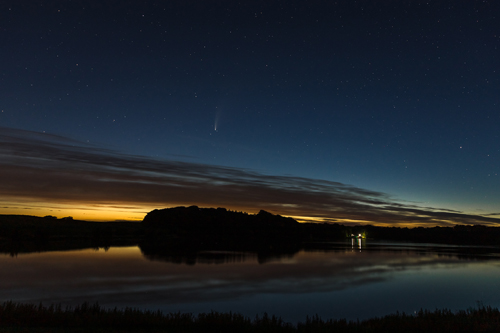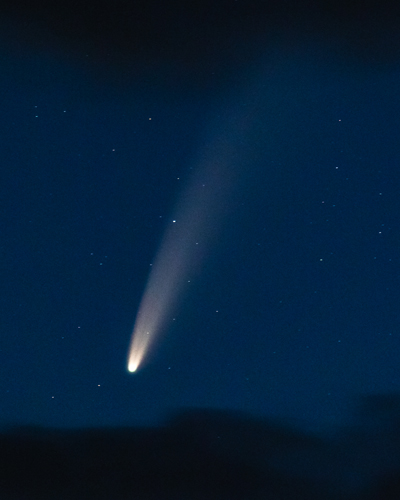 ---
Matthew Smith
Matt is a Scottish photographer who lives in Workington.  Photography takes many years to master but Matt has drawn on all his 3 years experience when he captured this shot of the comet.  The iconic lone tree on Hadrian's Wall required a three-hour return journey but his image proves the journey was not wasted.  This wonderful long exposure shot was taken around half eleven at night.   
Facebook: FotoFerapy by Matt Smith   Instagram: miffmaff78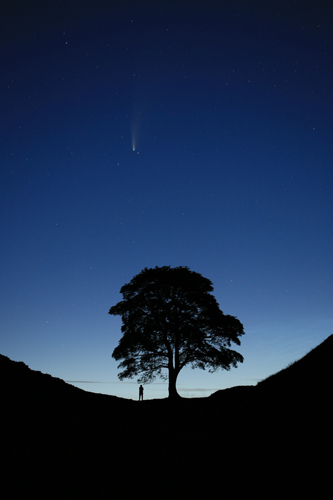 ---
Dom Reardon
Dom took this shot looking down from Kirkstone Pass over Brothers Water towards Place Fell.  It was around 1 am and he set up in the darkness working by the light of his head torch. Relaxing with music in his earphones he contentedly clicked away and captured this amazing image.  For six years, he's ventured in the Lake District to enjoy night skies free from light pollution.
Instagram: dom_reardon_photo or buy his prints at www.prartist.co.uk/artist-portfolio/48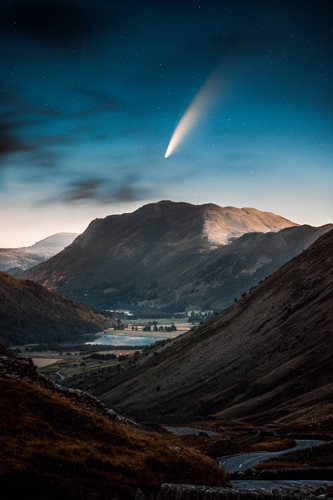 ---
Ian Cutts
Whitehaven photographer Ian Cutts took his shot at midnight from Parton beach in West Cumbria.  He used to shoot the stars in his teens but film was tricky to meter light exactly, which is particularly important in astrophotography.  Digital photography offered the chance to learn from mistakes quickly and Ian used his experience to balance available light against his camera's capabilities and the movement of the stars for this great exposure.
Instagram: @lakelandowl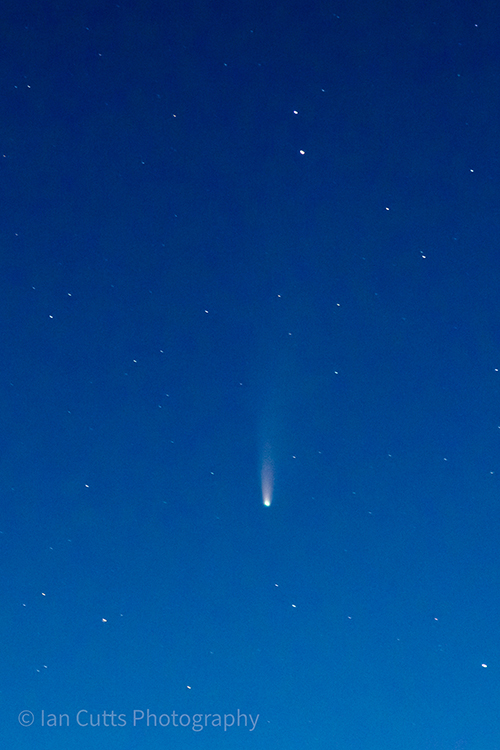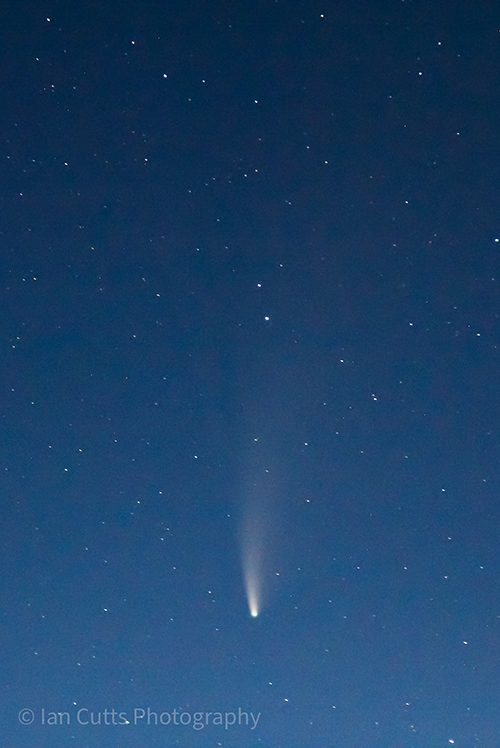 ---