New community hub for Maryport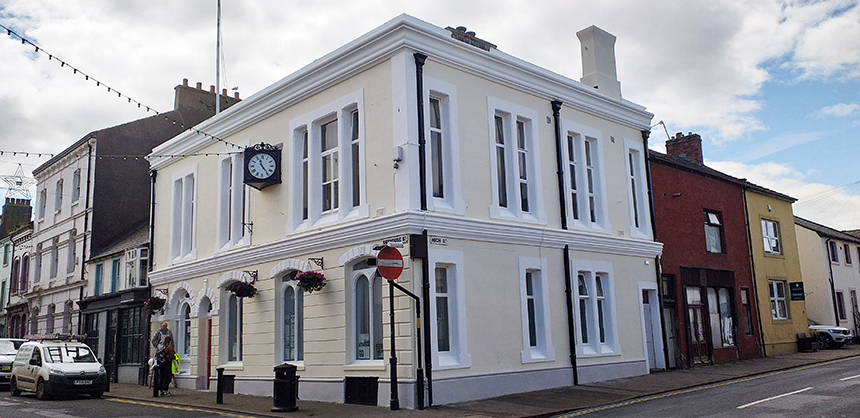 New community hub for Maryport
Maryport's Town Hall is soon to reopen to the public after a £200,000 renovation project.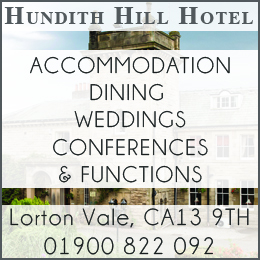 The historic building will now become a multi-agency community hub in the heart of the town, where Maryport Town Council and Allerdale Borough Council staff can base themselves and meet with customers. It will also be home to key members of the Maryport regeneration team from Allerdale Borough Council.  A hot-desking area will provide a flexible space for those involved in the development of the town, as well as other external organisations.
The interior and exterior of the property have been transformed with the roof, render and windows being repaired, as well as extensive cosmetic work carried out. One of the most striking new features is an etched glass screen which features the Maryport skyline. Local artwork commissioned via Made in Maryport Cultural Consortium will be exhibited in the entrance lobby.
The ground floor has been made more accessible with a ramp from the main entrance. The building's old male and female toilets have been turned into a unisex disabled toilet which can accommodate those with physical disabilities.
Blocked up windows have been reinstated, the original coving and woodwork have been restored, and wood panelling replaced.
The building is owned by Allerdale Borough Council and leased, in part, to Maryport Town Council. The repairs and renovation work have been carried out through Maryport's High Street Heritage Action Zone (HAZ) initiative, which is funded by Historic England, Allerdale Borough Council and Sellafield Ltd.
Councillor Mike Johnson, Leader of Allerdale Borough Council, said: "It's brilliant to see such a vital community facility being brought back to life. The new accessibility features mean it is fit for purpose and the enhanced surroundings make it a far better place to be for those visiting representatives from Allerdale Borough Council, Cumbria County Council and Maryport Town Council."
The final works to ensure the building is fully accessible to disabled visitors are now being completed, and the glass screen, which forms part of its fire protection, is due to be installed soon. An opening date will be announced shortly.
Share It: