Morecambe Bay Potted Shrimps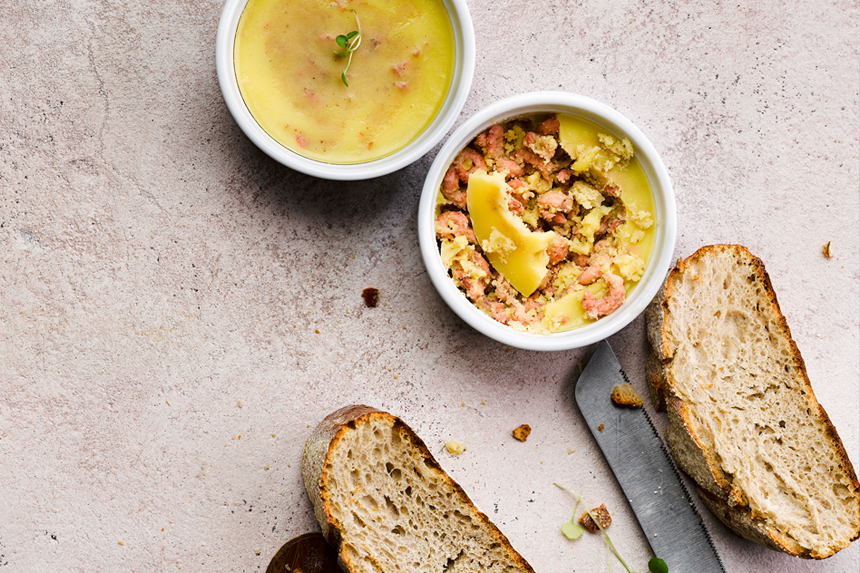 Morecambe Bay Potted Shrimps
This quick and simple seafood dish is an easy, yet impressive, starter.  This dish is sure to wow your guest when you can have friends and family around again.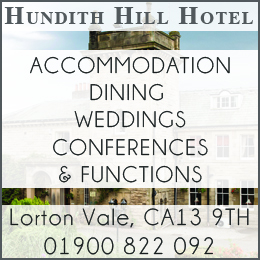 England's culinary traditions and dishes have maintained their popularity for centuries, with recipes handed down from generation to generation and often with a personal twist or secret ingredient.
The Flavours of England cookbooks, written by Gilli Davies and Huw Jones, are a celebration of that history and the perfect introduction to the best that the country has to offer.
Morecambe is a pretty town that sits on a large natural bay on the West coast of Cumbria.  Its small brown shrimps are the very best to use for this dish.  Strangely, when buying shrimps they are measured by the pint rather than by weight.  This recipe serves 4.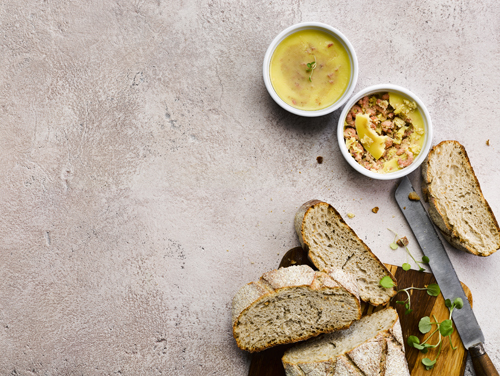 Ingredients
275ml or 250g cooked shrimps
100g butter
dash of Tabasco sauce
pinch nutmeg,
grated lemon slices
Method
Place all of the ingredients in a pan and heat them gently, stirring carefully until the shrimps are well coated with butter. Do not overheat.
Using a slotted spoon, scoop the shrimps into 4 small straight-sided dishes (ramekins, for example).
Pour the remaining butter carefully over the shrimps so that it covers them completely to make a seal and exclude the air (you may have to melt some extra butter to do this).
Serve the potted shrimps with thinly sliced brown bread or toast and slices of lemon.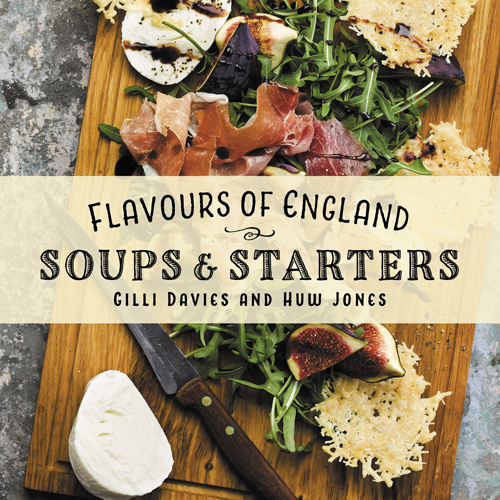 ---
WE HOPE YOU HAVE ENJOYED THIS EASY TO ACCESS & FREE ARTICLE – BUT WE COULD REALLY DO WITH A LITTLE SUPPORT
Why not become a Fan – Supporter and Member by Taking up our Limited Offer – Every edition of The Cumbria Guide delivered to your home, alongside our Exclusive 'Cumbria Guide Loyalty Card' – All of the above and also including other special offers from less than £2 per month.
Spend More – Save More and Help Support our Local Businesses around Cumbria ….
Click here Today and start saving
---
As featured in…
Morecambe Bay Potted Shrimps
Morecambe Bay Potted Shrimps
Share It: