Keeping Up With The Trends At Threads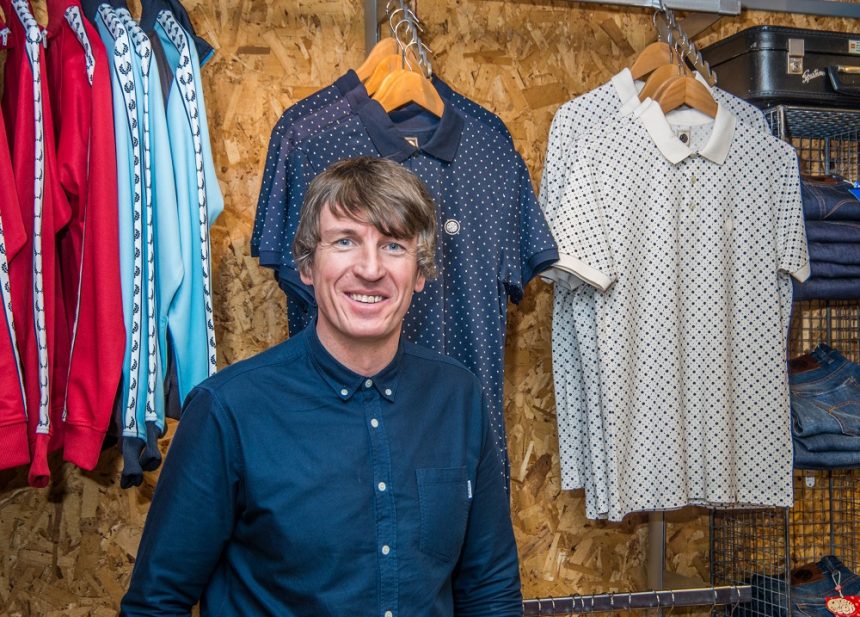 Are you in need of some new threads? Are your jeans so old they no longer get away with the 'distressed' look? Well there is one store in Whitehaven that can help. Threads clothing store in Whitehaven has been dressing the town's men for more than 40 years.  Whether it's a dressier occasion or a more laid back event, this shop has catered to every man's fashionable needs for over four decades.
Based in King Street, the independent family business is owned and run by Mighty Boof Promotions CEO, Danny Maudling after taking over from his father Charles, who retired after 52 years in the industry. Stocking a range of top designer clobber, ranging from Fred Perry T-shirts and jackets, VANS footwear, to polo shirts by Pretty Green as well as designer suits from Guide London, Threads is the place to get kitted out.
Charles said: "We are leaders in the independent fashion industry; we stock high flying labels such as Pretty Green, and the classic Fred Perry. We run from the smart/casual right down to the suits and formal hire. We bring a lot of diversity into the fashion industry, and we have been well established now for over 30 years; we have gone from strength to strength."
As well as the fashion side, Danny and Charles also keep up to date with the music industry and often invite DJs to play in the shop, providing shoppers a musical experience while they browse. Charles added: "We sell Pretty Green, which is Noel Gallagher's fashion and lifestyle brand and is synonymous with music, so that incorporates well into what we do. People don't need to travel to the big cities; we are right bang on trend with all the other stores in London and elsewhere."
Opening six days a week, Threads creates a personal shopping experience offering a diverse range of style for all those fashion conscious.  Charles added: "The type of person that shops in Threads are the fashion conscious and the up and coming youngsters. The age they are shopping with us is getting younger; it used to be 18 plus when young people began getting fashion conscious, but now it's the 12 and 13 year olds. We are constantly ahead of the fashion scene and it's in our store the exact same time as it hits London stores."
Since opening its doors, Threads has had a steady flow of loyal customers who regularly travel up and down the county to keep up to date with their changing trends. Forget paying for delivery costs, Threads has everything you need to get that London look right here in Whitehaven.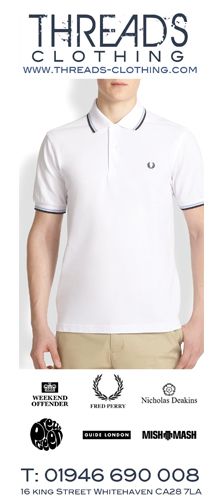 Share It: