Get up – Set up & Fuel up…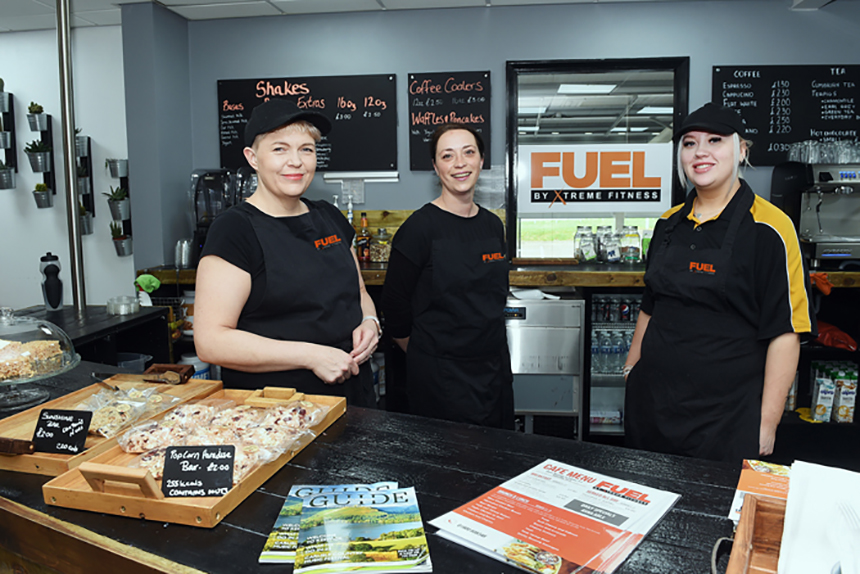 Get up – Set up & Fuel up…
Fuel Cafe at Lillyhall, is without a doubt one of the best-kept secrets in West Cumbria.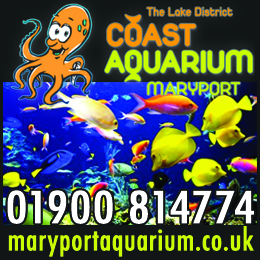 Launched during lockdown without any fanfare, this thriving Cafe has gone under the radar for many.
Located above Xtreme Fitness, Fuel is open to one and all.
The venue is stunning, it is light, bright and the food is outstanding.
Everyone is welcome to experience and enjoy the varied menu at Fuel Cafe. I tried the Steak and Cheese Panini – seriously 10/10. It comes as no surprise as the staff really are on top of their game but it is all about the food and where it comes from.
Owner Lee Butterworth understands the importance of supporting the local community and also supporting other local businesses.
Lee said, 'After everything we have all been through, I wanted to try and do the right thing for people and businesses in our area. With Fuel, it was decided from the outset to use local suppliers at every point where possible. Our meats come from Tony Harrison butchers of Cockermouth – our Fruit & Veg comes from Interfresh – we stock Bruce & Lukes coffee – Cumbrian Tea & English Lakes ice cream.
Fuel Cafe serves up from 7 am-2 pm & 4 pm-7 pm Mon-Fri and Sat from 9 am- 2 pm. Fuel Cafe also delivers locally, and Fuel Outdoor Catering is available for all occasions.
Check out the morning Deal – Bacon Butty & Coffee £2.50 – a bargain considering what you are getting and the quality of the locally sourced food they serve.
Fuel Meal Prep Options
The concept for Fuel goes back to 2013, says Lee 'I wanted to launch a Meal Prep business a few years ago, but hurdles were always in the way. However, with the move to our new location the extra space made everything possible.
Fuel Meal Prep Options runs parallel to the Cafe, a combination that works perfectly.
Lee said, "Fuel Meal Prep Options help people lose weight and are also ideal for those on the move and who are as busy as ever.
We deal with people across all spectrums – from professionals to hungry labourers.
Everyone these days seems to be time-poor, and our Fuel Meal Prep Options are the perfect answer.
Not only are our healthy, fresh and delicious options great for you, but it is also just one more thing you do not have to worry about. We take care of everything apart from eating it for you – that's your job."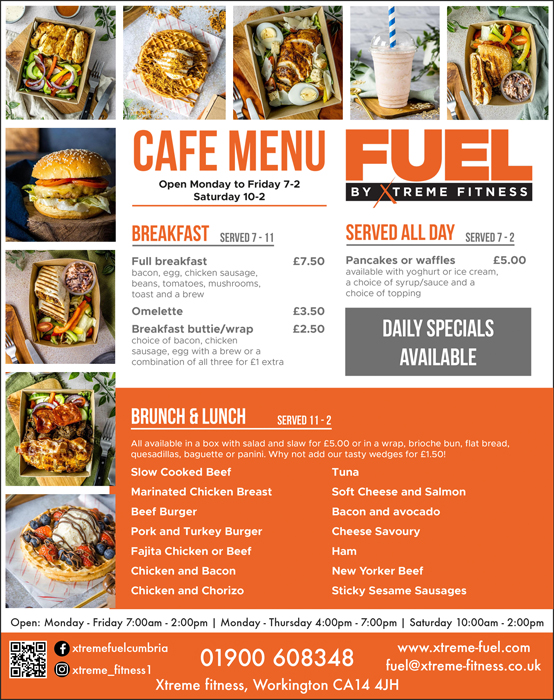 Fuel Meal Prep Options are perfect for those with a busy lifestyle, perfect for those who want to concentrate on other things and Fuel Meal Prep Options are also ideal for those who are terrible in the kitchen. "Fuel Meal Prep Options are not only popular with those looking for a healthier lifestyle, but a lot of people order on behalf of family members who have recently left the hospital,' says Lee. ' These are ideal for those wanting a healthier option while recovering and are very popular with people ordering on behalf of elderly family members who live away and want peace of mind that they are eating well and regularly."
Fuel Meal Prep Options are delivered locally and nationally, from Devon to Scotland. The Fuel Packs can cost as little as £5 per meal when ordering ten or more, and remember, first-time customers can enjoy 25% off their first order.
The menu changes twice a week, ensuring there is always something different throughout the month.
Fuel Meal Prep Options are also available to collect from Fuel Cafe Workington, BC Fitness in Carlisle or Strength and Fitness in Penrith. Lee explains "Our Fuel Packs are all prepared right here at Fuel Cafe using fresh local produce. Our unique selling point is that no subscription is necessary when ordering from Xtreme Fuel Meal Prep Options.
We are on hand when you need us and when it suits you."
Drop into Fuel Cafe for more information on Fuel Meal Prep Options and grab a bite to eat – you won't be disappointed.
Lee recommends the Lasagna and the Wok Chicken when they are on specials.
This slideshow requires JavaScript.
Share It: