George and Maud's Carlisle Secrets Trail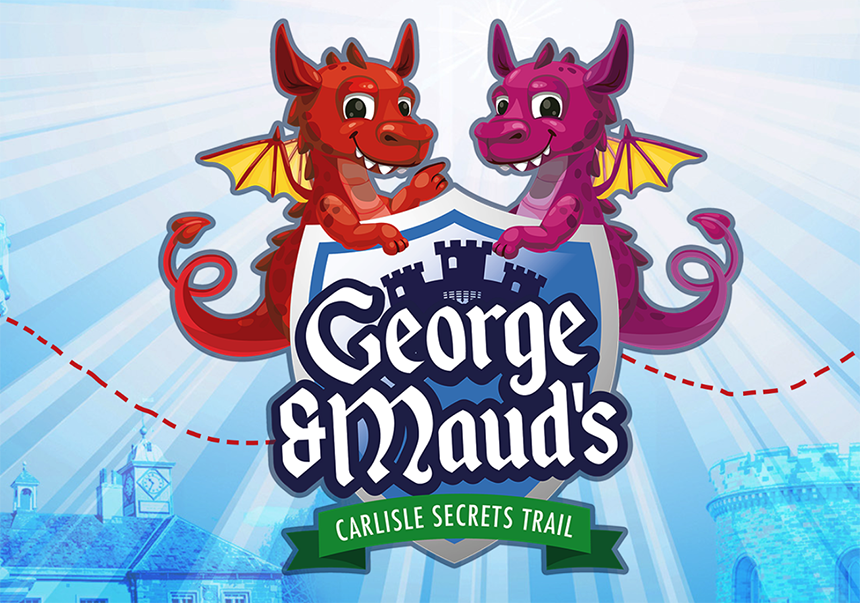 George and Maud's Carlisle Secrets Trail
A free family friendly city-wide trail of artefacts which tells Carlisle's unique story will be displayed throughout businesses and venues in the city's Historic Quarter from next week.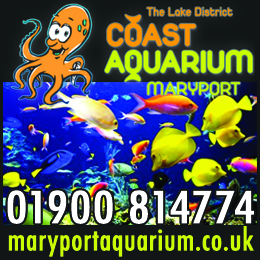 The trail will take people to areas of the city centre less well trod, encouraging exploration and discovery of unique parts of Carlisle.
The theme of the trail is based around Carlisle as a 2000-year-old city. The design inspiration for the trail has been drawn from the Carlisle City Crest. Its two mascots, George and Maud, have come from the Crest's two dragons (Wyverns).
To begin exploring, pick up your trail map at the Carlisle Tourist Information Centre and find the clues at each of the stops to answer the questions and get your badges, or even to enter a draw to win a George or Maud of your own.
The trail features artefacts from Carlisle's history that the public rarely get to see, some of which the public has never seen before. Silver caskets and pilgrim badges, to Roman pottery, embroidered wresting underpants, and a medieval urinal.
The family trail will be available week beginning 20 February (to coincide with February half-term and Cumbria Residents' Week) and will continue until Sunday 30 April 2023.
Carlisle City Cllr Stephen Higgs, Portfolio Holder for Culture, Heritage and Leisure said:
"We hope that the project will promote and support local businesses, local attractions, and the visitor economy.
"It will bring the city's 2,000 year history to life with a fun, family-friendly trail. Thanks to everyone that made this possible, including local tourist attractions and businesses."
An event animating the trail will be held on Saturday 25 February in Carlisle city centre with reenactors and guides to bring the city's history to life.
There are 10 venues in the trail; Carlisle Cathedral, Ashbridge and Brown, Castle Chocolates, Bookcase, Bricklane, The Lanes (stop in Muffin Break), the Tourist Information Centre, Tullie, Carlisle Castle, and Cumbria's Museum of Military Life.
Carlisle City Council and Discover Carlisle have been working with Tullie, English Heritage and Cumbria's Museum of Military Life to develop the trail.
This project is funded by the UK Government through the UK Shared Prosperity Fund #UKSPF.
Find out more when the trail launches on the website Georgeandmaudstrail.co.uk
Share It: