FUNDING AVAILABLE & VOLUNTEERS NEEDED FOR COMMUNITY BENEFIT FUND PANEL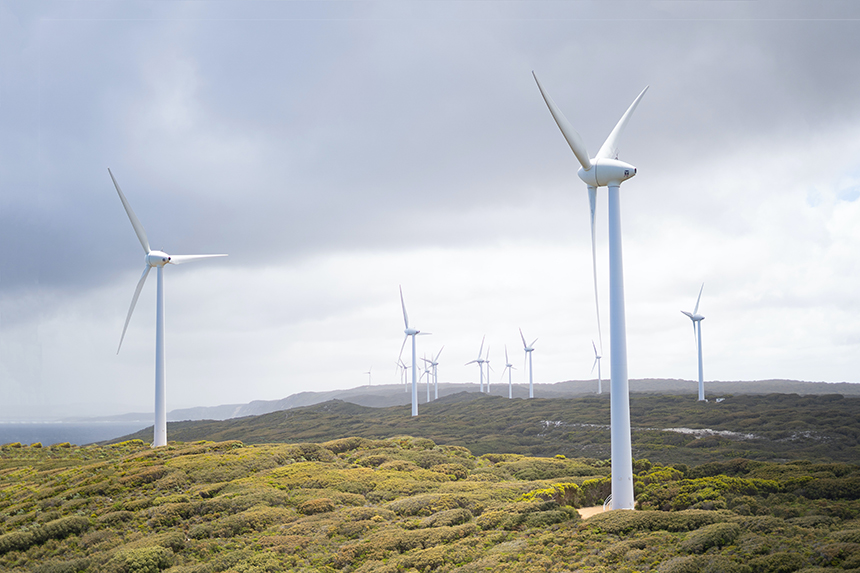 FUNDING AVAILABLE & VOLUNTEERS NEEDED FOR COMMUNITY BENEFIT FUND PANEL
Community organisations and partnerships within the parishes Bridekirk, Blindcrake, Gilcrux, and Plumbland are being encouraged to apply for grant funding.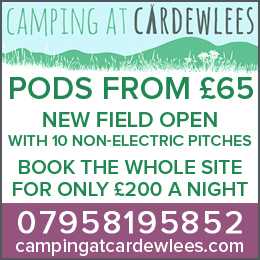 The Tallentire Wind Farm Community Benefit Fund, established by RES, is held and administered by Cumbria Community Foundation, a charitable body with grant making expertise, that processes grant application and supports a local Advisory Panel to make decisions on grant awards.
Over the last seven years, community causes near to the Tallentire Wind Farm have received a share of more than £370,000 in grants. 
Grants, which range from £450 to £60,000, have supported a wide range of costs and activities, such as equipment, running costs for local groups, staff or sessional worker costs, consultations, maintenance or refurbishment of community facilities.
The Advisory Panel is also looking to recruit new members and the Foundation is encouraging people who live in the local area to be part of the decision-making process. 
The role of the panel is to advise on grant applications, and it usually meets at twice a year. Training will be provided and members will have the opportunity to meet funded groups. 
Annalee Holliday, Senior Grants & Programmes Officer at the Foundation, said: "The fund provides a valuable, long term, sustainable and reliable source of income for local communities. 
"We like to involve as many local people as possible when making grants, ensuring our awards reflect the local needs of each community. This is a great opportunity for people to become involved with our grant process.
"If you are interested in becoming a member, please complete the simple application form, available from our website and return it by 28th February 2022 to [email protected] or call 01900 825760 if you have any queries."
Applications for grant funding must be received by 25th February 2022. For more information on the Tallentire Wind Farm Community Benefit Fund or to apply online, please visit www.cumbriafoundation.org/fund/tallentire-wind-farm-community-benefit-fund/ or email [email protected]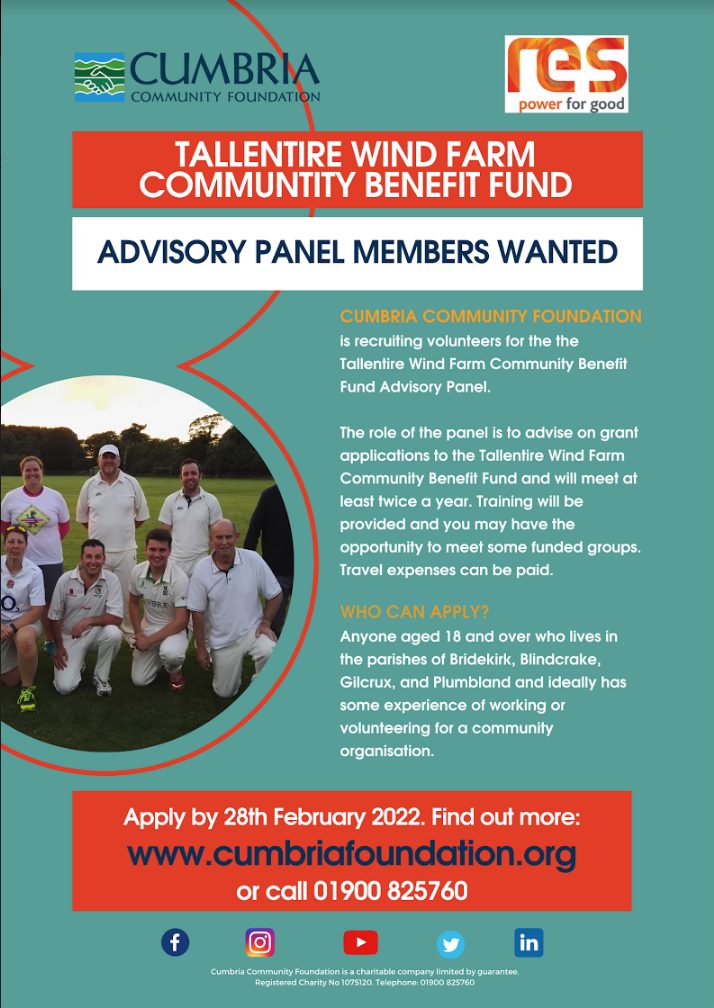 Share It: