Children invited to enter Draw a Firefighter competition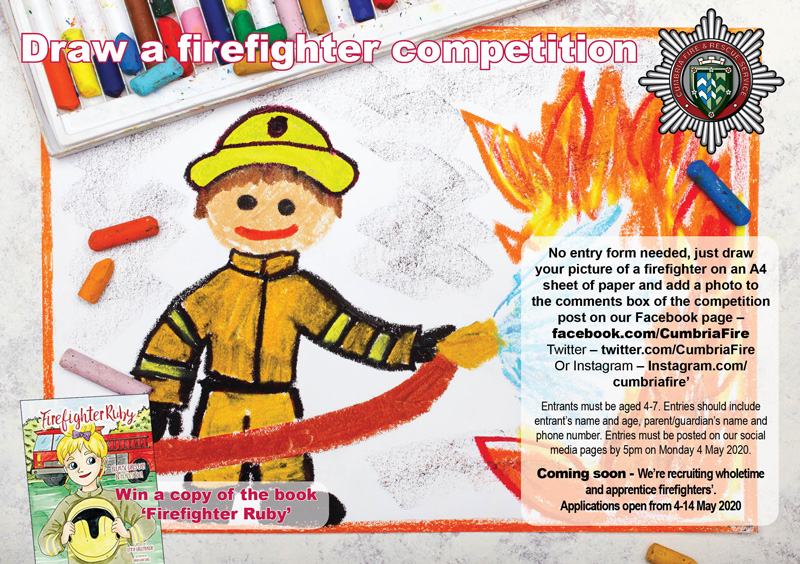 Parents and carers who are home schooling are being invited to encourage their children to enter a drawing competition.
Many children in Cumbria are being home schooled as a result of social distancing measures introduced to help stop the spread of Covid-19.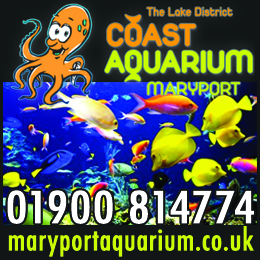 Cumbria Fire and Rescue Service are running a competition for children aged 4-7, who are being invited to draw a firefighter.
Each of the winning entries will receive a copy of the children's book Firefighter Ruby by Emma Greenhalgh. Her story about a female firefighter seeks to breakdown stereotypes and show that anyone can potentially become a firefighter.
Cllr Janet Willis, Cumbria County Council Cabinet member for Fire and Rescue, said: "Many families are home schooling just now because of the coronavirus pandemic; that can be challenging for everyone so to help the Fire and Rescue Service are launching a drawing competition for younger children. We'd like youngsters aged 4-7 to draw their version of a firefighter on an A4 piece of paper. We're really looking forward to seeing your firefighter designs so please show off your artistic talents and send us your drawings via the Cumbria Fire and Rescue Service's social media platforms."
Once your child has finished drawing their firefighter, take a photo and post on Cumbria Fire and Rescue Service's Facebook, Twitter or Instagram pages.
Be sure to add their name, age, a grown-up's name and their contact details.
Only one entry per child please.
The competition is now open to children aged 4-7 and we welcome entries until the closing date of 5pm on Monday 4 May 2020.
Cumbria Fire and Rescue Service will be launching a recruitment drive for wholetime (full-time) and apprentice firefighters next month. Full details of how to apply will be announced shortly.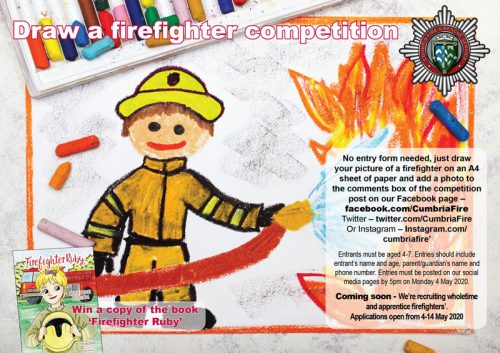 Competition Terms and Conditions:
The contest is open to all children in Cumbria aged between 4-7 currently homeschooled or attending primary school.
Youngsters are invited to create your version of a firefighter.
Only one entry per student will be accepted.
A panel of firefighters will judge the entries posted on our social media pages.
The judges' decision is final. No correspondence will be entered into.
Share It: