Cathedral Lodge Antiques – Are you up to the challenge?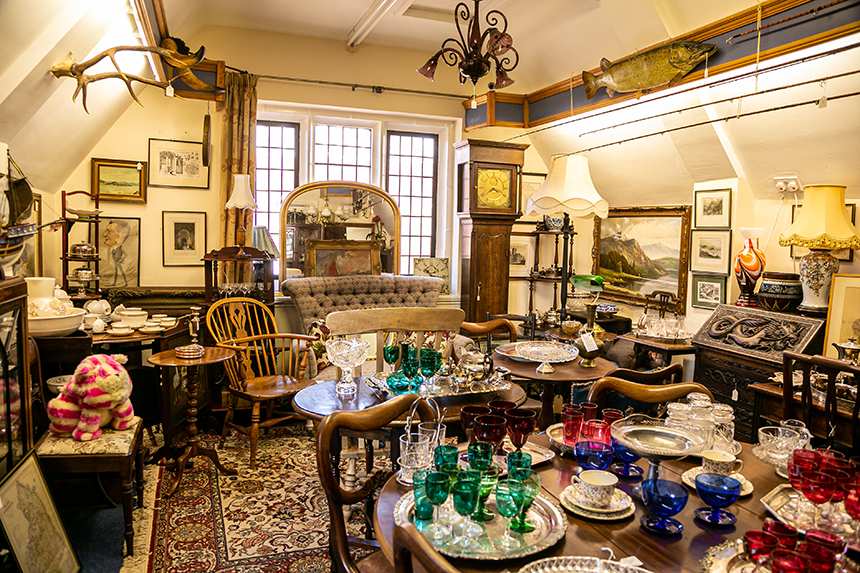 Cathedral Lodge Antiques – Are you up to the challenge?
We've all seen TV shows like Antiques Roadshow, so we know appearances can be deceptive when it comes to the antique world.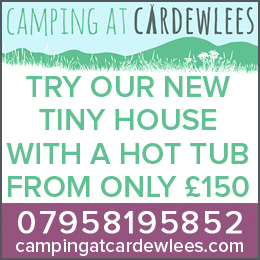 A cursory glance is often not enough and the same rigorous scrutiny applies to Cathedral Lodge Antiques which is located at the entrance to Carlisle Cathedral in the Old Vergers House.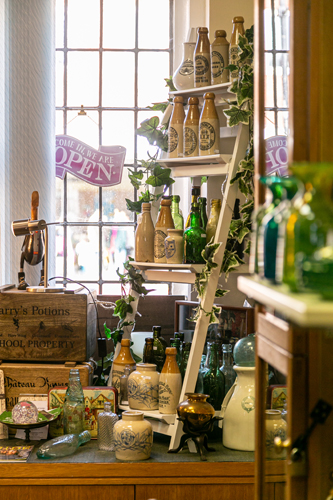 Cast a quick eye over the lovely cottage and most of us will be charmed by the Victorian building and its surrounds.   But it's true value can't be assessed until you delve deeper into this treasure trove of wonders.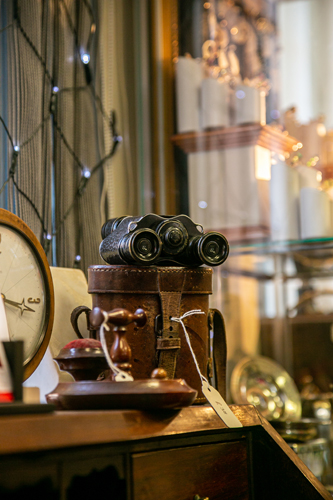 Martyn and Jen Nichol were selling antiques at fairs and car boot sales until they took the plunge and opened the shop in 2016, Jen said:
"My daughter and I were sitting on the wall outside and noticed the Vergers House was up for lease, we decided to have a look and when we walked in we fell in love with it.  Three years later and every inch is now filled with collectables."
Whether it's a sparkling brooch, 1970s vase or a rare piece of militaria the two floors are crammed with all sorts of treasures.  Maybe you have an eye for Victorian and Georgian furniture, 20th-century glass or ceramic keepsakes?  Then there's the highly sought-after modern collectables and street signs, which draw in a younger crowd.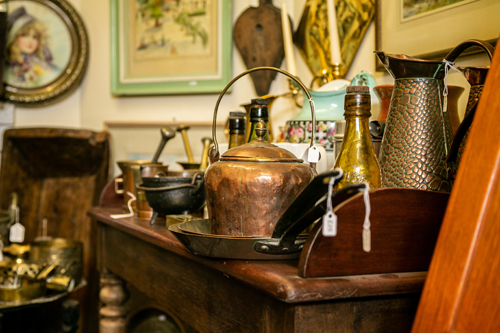 If you want some advice or a valuation, Martyn and Jen are also happy to make home visits.
And while we are on the subject of valuations, the team at Cathedral Lodge have set their own antique roadshow style challenge.
We have eight photos with a variety of collectables, guess the price and see if you have what it takes!
We have two pieces of fine glassware, maybe they're tucked away at the back of your dresser?  Number one is an orange coloured bowl made by Muller Freres, it's French Art Deco and is very heavy.  Number 2 is a Cobalt Blue wave ribbed vase made by Whitefriars which follows the design by Marriot Powell. The patent number is 8473.
1.
2.
---
In this photo, we have two Victorian Ginger beer bottles that were once nothing more than landfill.  If you were to dig one up what could you sell it for? Number 3 is an Emmerson bottle from Newcastle on Tyne and number 4 is from The County Trading Company from Carlisle.
3.
4.
---
Here we have two watches that may be stuck at the bottom of one of your drawers.  Number 5 is Gents Omega Seamaster Automatic watch, it's Stainless steel and was made 1960/1970's. Number 6 is a Gents Omega watch 9ct Gold made 1960's with a rose gold face.  Tic Toc… what's your price?
5.
6.
---
Here we have a couple of watercolours that might be hanging on your wall.  Do you think these local scenes might be worth a pretty penny?  Number 7 was painted between 1961 to 2018 and is a Thomas Bushby Watercolour who was working for Thurnham's as a postcard artist, it's of Carlisle City Centre looking down Scotch Street.   And finally, number 8 is by George Bushby who painted this wonderfully tranquil scene of Lorton between 1926 to 2005.
7.
8.
Cathedral Lodge Antiques is open Tuesday – Saturday 10 am – 4 pm and Sunday 11 am – 3 pm. For more information, contact Jen (07564707723), Martyn (07770834546) or visit www.cathedrallodgeantiques.co.uk
Make your estimations then Click Here to reveal the answers…
Share It: