Blue Flame Goes Green With Enterprise Scheme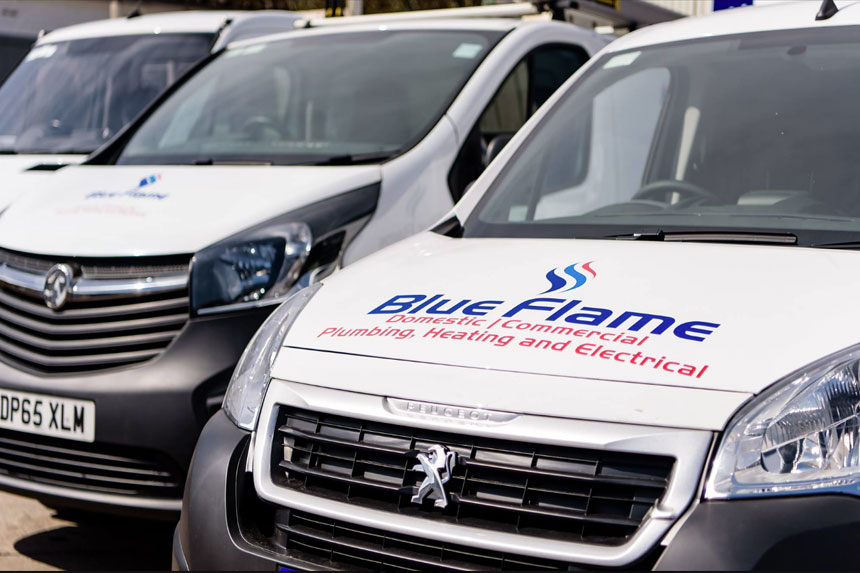 Blue Flame Services' go green initiative has led them to team up with a local school to launch an exciting Young Enterprise Scheme.
Cumbria's Heating, Plumbing and Electrical specialists, Blue Flame Services strongly believe in providing a high standard of products and services across the county. They also are equally about doing their bit for the environment.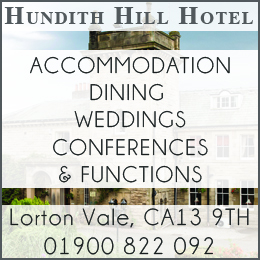 "We are very passionate about the environment and the impact we have on it," said Blue Flame's Graeme Gentles. "We try to recycle everything we can, from cardboard boxes to old boiler parts."
The journey began around two years ago. On realising just how much waste was being accumulated, Blue Flame began recycling and re-servicing old boilers. After just six months they recognised the potential of the initiative and today have a dedicated team of staff who bring back the old boilers, strip them down and refurbish the parts ready to be resold to customers or online through the company's eBay shop.
Graeme explained: "All apprentices who join the team start off in our recycling department, as it gives them a good understanding of how the boilers are constructed and allows them to see all the parts and how they operate."
But the initiative also benefits the customer, giving them the opportunity to purchase cheaper parts that, having been re-serviced and cleaned up, are just as good as brand new.
He added: "We are always keen to push our green policy by offering customers second-hand parts as well as brand new. Any parts that the customers don't want or that we've got too many of are sold on our eBay store, which has proven quite successful in itself."
This innovative initiative has led to Blue Flame teaming up with Netherhall School in Maryport and the formation of a Young Enterprise Scheme. Blue Flame were given the opportunity to take on two local students and to help educate them in the working world. Reece and Daniel, both of whom were struggling with academia began doing three days a week in the recycling department earlier this year. Since then, their attendance, grades and attitude in the classroom have all improved vastly.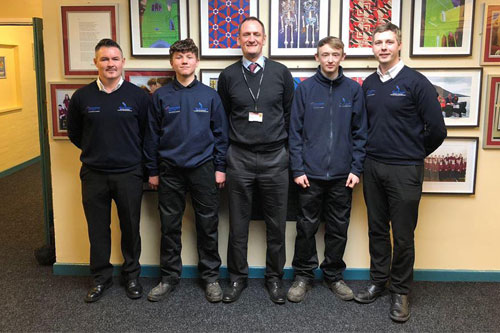 Graeme said: "Unfortunately some young people are not academic, they don't want to be, but they do like being practical, which is what they can do here.
"Because they can spend three days with us they go to school and do their lessons without getting into trouble. They love the job, they love coming to work and they love learning things that are different. They're learning something new every day and it's helping mould them into men."
But what does Blue Flame get out of it? "At the end of the day, if we can support the young people that we've got now, it will hopefully shape them into good workers which are key to any successful business," explained Graeme. "Daniel and Reece have already proven themselves to be valuable assets to the team and with their keen enthusiasm we see a bright future for them here at Blue Flame."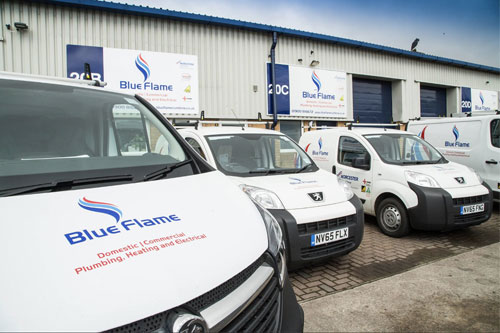 Although it's still early days for the Young Enterprise Scheme, Blue Flame hope not only to work with more schools across the county, but also to inspire other businesses to offer the same opportunities. After all, today's young people are tomorrow's leaders.
Graeme added: "It's a trial programme, but hopefully with the support of Netherhall School and the local community we can expand this venture and offer skilled apprenticeships and career opportunities to young students across west Cumbria."
For more information contact 01900 816672 or visit www.blueflamecumbria.co.uk
Share It: