Blue Cheese & Pineapple Summer Salad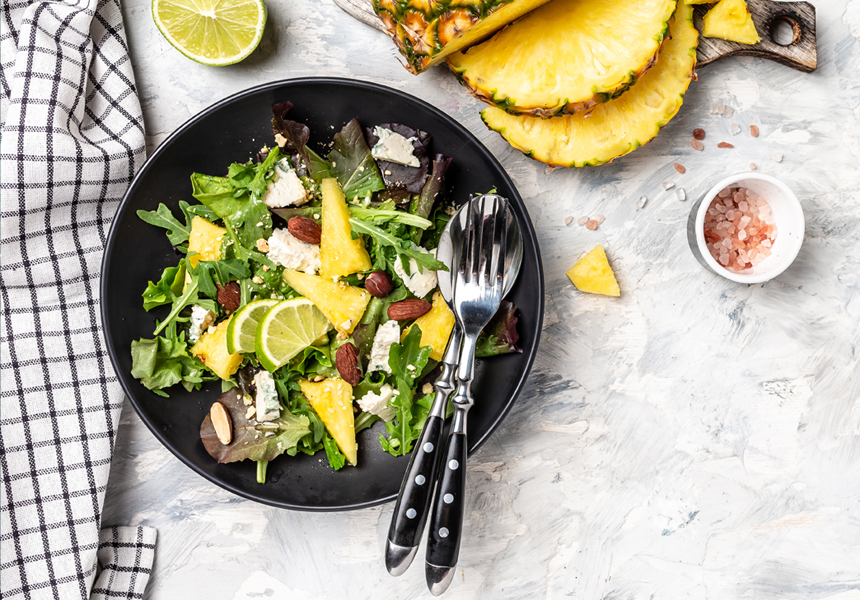 Blue Cheese & Pinapple Summer Salad with toasted nuts, honey and olive oil dressing
Serves 2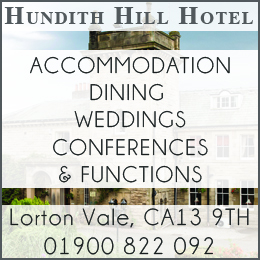 Preparation Time: 20 minutes
Allergens: dairy, almonds
Ingredients:
2 cups chopped romaine lettuce
2 cup rocket
200 g crumbled blue stilton or gorgonzola cheese (feta works well if you're not into strong cheese taste)
3/4 can pineapple
1/2 cup chopped, toasted almonds
1/2 cup chopped red onion (use challots if you prefer a softer taste)
Dressing:
1/4 cup olive oil
1 tsp lime juice
1 tbsp white wine vinegar
1 tsp red wine vinegar
4 tsp honey
1 tsp salt
1/2 tsp white or lemon pepper
---
Method for the Blue Cheese & Pinapple Summer Salad:
Prepare the dressing by mixing ingredients together and let stand for 15 minutes
Add rocket and lettuce to a bowl, add the pineapple, and chopped onion and mix well.
Crumble the blue cheese over the mix
Pour the dressing over the salad and mix gently watching so the cheese doesn't over crumble.
Spread the toasted almonds over the salad and serve immediately.
---
Notes:
You can use any lettuces you like, we recommend a mix of watercress, spinach and rocket
To toast the almonds you can just fry them on a skillet for a couple of minutes with a drop of olive oil, or put in your air fryer on 160 degrees for 5-6 mins.
Feel free to experiment with nuts, Pecans will work amazing with this salad, as well as walnuts 
If you're allergic to nuts – replace them with pumpkin or sunflower seeds.
You can add finely chopped, fried becon to this salad if you'd prefer a non-vegetarian version.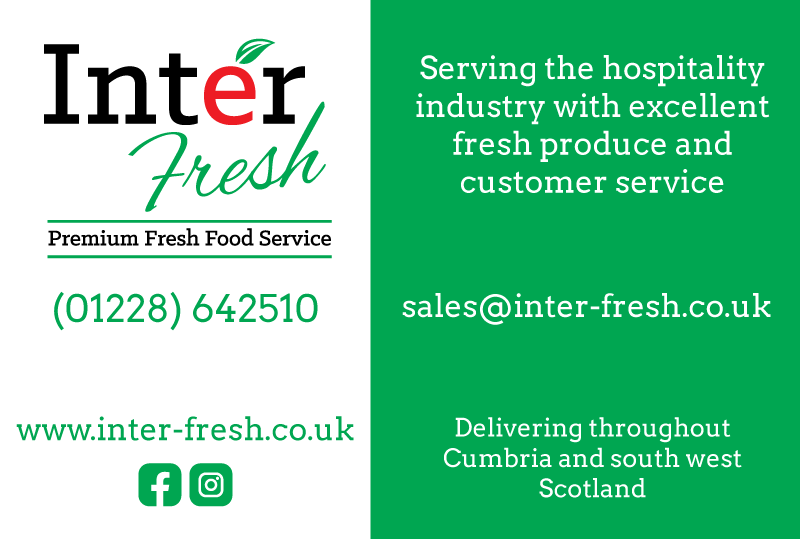 ---
To learn more about what's happening follow Cumbria Guide on our social media
---
Share It: