Appeal To Save Workington Reds Nears Final Whistle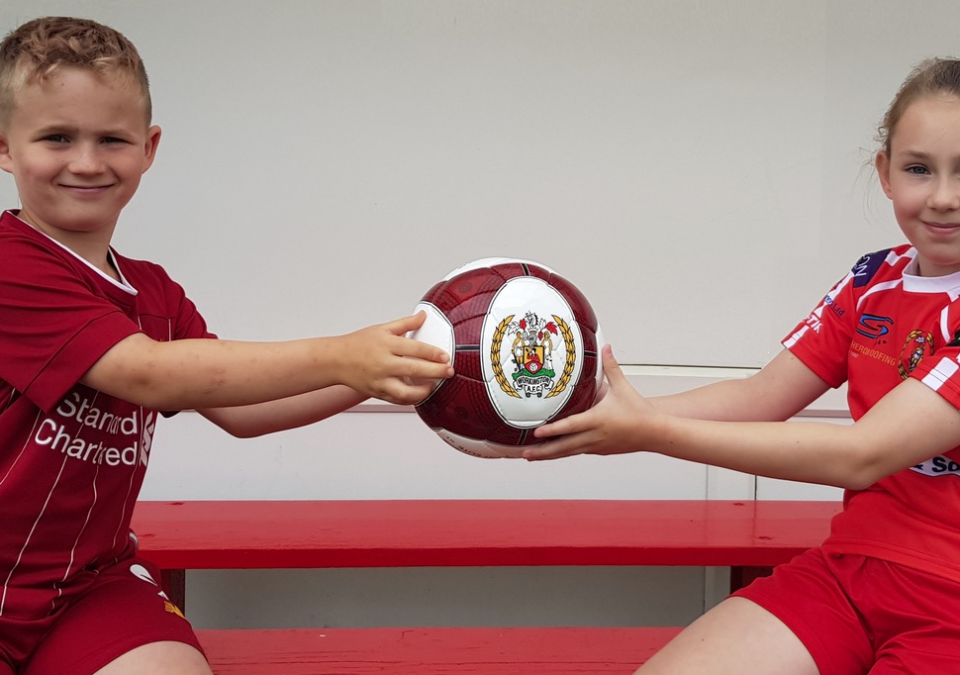 Feature photo: Oliver Garrett and Rebecca Wilson
A fundraising appeal to help Workington AFC through their centenary year has raised thousands of pounds – but the club still needs help in these final days.
The appeal ends on August 11th and was set up because the pandemic hit the club hard financially.  The Reds had a 10-point lead at the top of their league and were on course to win the title and gain promotion to the Northern Premier Division.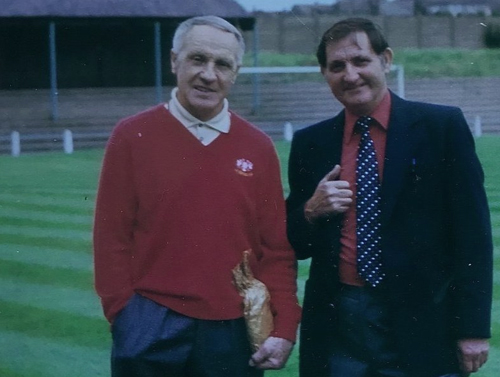 Bill Shankly in 1980, with good friend Billy Watson
But when the pandemic struck the season was annulled which meant no title, no promotion and no vital funds to help the Reds stay in business.  With no fans passing through the turnstiles and many local sponsors unable to support the club, Workington was forced into launching a few fundraising drives.
This latest is aimed at fans of Premier League champions Liverpool, as well as Workington Reds supporters because the bond between the clubs is legendary manager Bill Shankly, who took charge at Reds for two seasons before joining Liverpool which he built into a European force.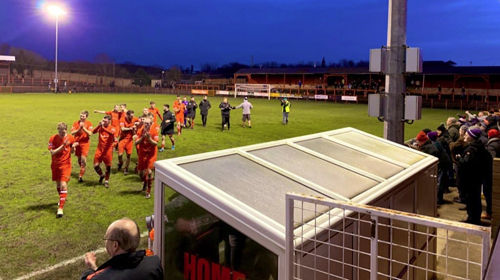 Shankly made a huge impact at the West Cumbrian club where he worked tirelessly to keep them going, introduced an entertaining brand of football and took them up the league.  'Shanks' returned in 1980 to open The Shankly Lounge in his honour, which still stands at Borough Park.   Shankly said he was proud that "Workington didn't forget" what he'd done there.
Two children appear in a video on the club's Crowdfunder page, Oliver Garrett (aged 7) and Rebecca Wilson (10), are fans of both Workington and Liverpool.  The fundraiser to Save Shankly's Reds has been officially supported by Liverpool Football Club and club legends John Aldridge, Alan Kennedy and Jimmy Case.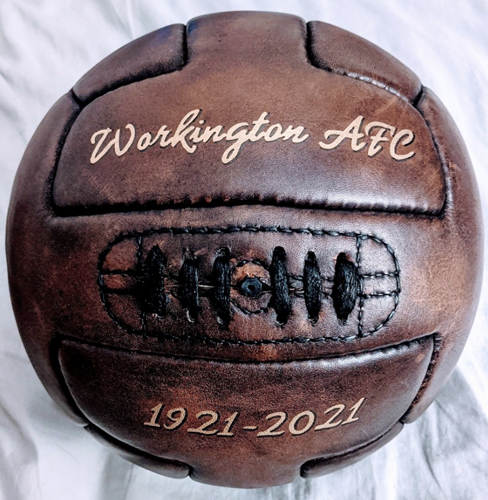 Donations have flooded in from all over the world, from local fans and from clubs in financial trouble, like Wigan Athletic and Bury, who sadly went out of business.
Special limited-time-offer rewards on the funding page include an Access All Areas tour of Borough Park, specially-made Workington AFC centenary football, unique club t-shirt, Shankly mugs and Reds replica shirts.
For more details visit www.crowdfunder.co.uk/save-the-reds, merchandise will still be available from www.workingtonafc.com after the appeal closes.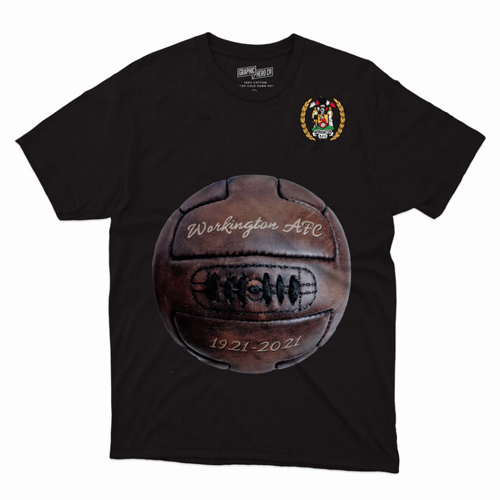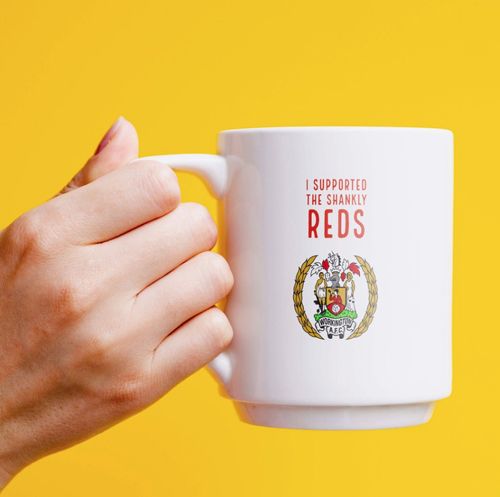 Share It: