Allerdale GDF Community Partnership grants £1million to local projects in its first year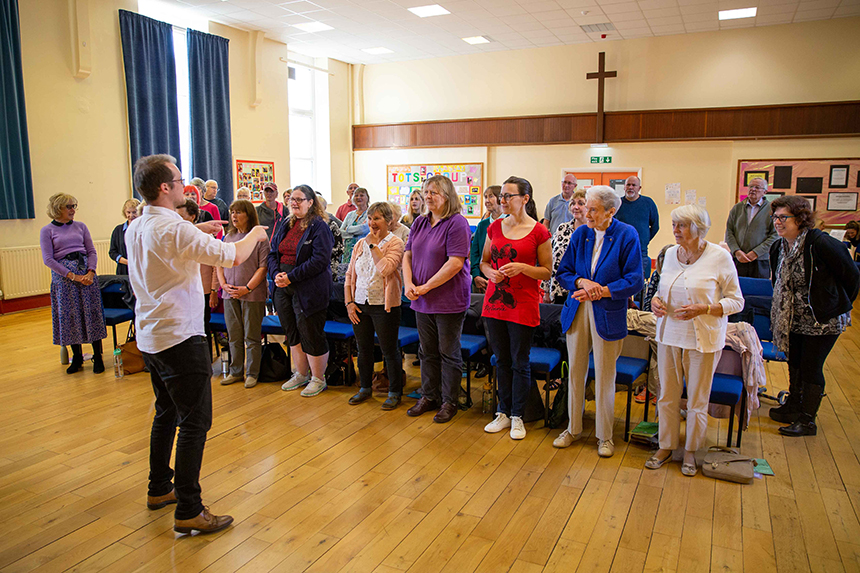 Allerdale GDF Community Partnership grants £1million to local projects in its first year
The Allerdale GDF Community Partnership has supported 28 local projects with Community Investment Funding in its first year, totalling £1 million in support.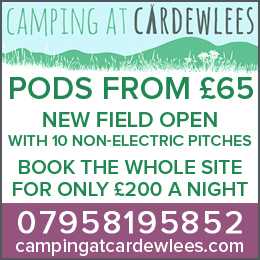 The funding became available in January last year when the Community Partnership was formed to take forward discussions with the community about whether Allerdale is the right place to host a Geological Disposal Facility (GDF) for the disposal of higher activity radioactive waste.
Community Partnership Chair Mary Bradley said: "It's fantastic that we've been able to award all of the £1 million allocation to local good causes. The awards range from £2,000 to support very localised projects, to those over £100,000 which cover a wider area in Allerdale. All these projects combined will have a far-reaching and lasting positive impact on individuals and families in our community".
The projects that have benefitted from funding in year one, include:
West Cumbria Domestic Violence Support

 – awarded £116,749 to fund the continuation and increase the capacity of the 'Freedom Project' which operates a domestic violence helpline and provides one-to-one support and counselling and group sessions for victims

Broughton Academy

 – awarded £68,000 to install a multi-use games area in the school yard

Inspira

 – awarded £59,861 for a project linking young people with employers

Healthy Hopes Cumbria

 – awarded £43,747.20 to continue their Health and Wellbeing groups based at Workington and Maryport

Always Another Way

 – awarded £40,103 to support children, young people and vulnerable adults struggling with mental health issues

Broughton Parish Council

 – awarded £11,250 to supply and install six assorted pieces of outdoor adult gym equipment on the Welfare Field and £6,000 to install fencing to prevent stray balls landing in the playground 

Friends of Bridekirk Dovenby School 

– awarded £10,000 to create a sensory garden for use by the pupils and the local community

West Cumbria Care & Support

 – awarded £6,100 towards feasibility work for the development of Curwen Hall Walled Garden

Carnegie Singers

 – awarded £2,000 for a community engagement and outreach project related to the wellbeing benefits of singing

Cumbria Community Foundation

– awarded £48,951 for their annual Winter Warmth Appeal

STAR (Salterbeck Tenants and Residents)

 – awarded £3,300 for their 'Project Funday Friday' to help to bring people back together following the isolation caused by the pandemic

Workington Music Festival

– awarded £5,000 towards festival costs

Maryport & Solway Sea Cadets

– awarded £88,337.62 to replace their current pontoons, which are deteriorating and are no longer fit for purpose

Information Advice and Fitness CIC

 – awarded £2,086 for health and wellbeing pilot projects in

Maryport and Aspatria

Cockermouth Rotary Club

– awarded £5,000 towards staging of their '

Let's Talk Mental Health' conference

Workington Emergency Response Group

– awarded £20,000 towards their 'Food Parcels for Christmas 2022' project

Workington Amateur Operatic Society

– awarded £3,000 towards the staging of 'Shrek the Musical'

Citizens Advice Allerdale

– awarded £94,400 for their 'Specialist Benefits Project'

Cumbria Family Support Ltd

– awarded a grant of £48,636 for a project to develop a Supported Child Contact Centre in Allerdale and strengthen delivery of their core Home Based Family Support services
Workington choir The Carnegie Singers were awarded £2,000 for a community engagement and outreach project. They used the funding to rebrand and relaunch the choir to increase its membership, which include a new logo and revamp of the website. The grant also helped the choir to organise and participate in a number of events, including 'Just Sing' – a community singing day with professional Musical Director, Sam Gilliatt, to promote the wellbeing benefits of singing.
Choir member, Margaret Ward said: "We aimed to broaden the appeal and reach of the Choir, and this has been successful. It was interesting to hear one new member say that she had always seen choral singing as "posh" and not for her. After one rehearsal she announced that she had really enjoyed it and has been attending ever since and it has made us much more aware of the possible perceived barriers to joining."
"The choir have been really energised by the new approach to what we do, which has been made possible by Community Investment Funding from the GDF Programme, and we have a renewed confidence about our future."
Mary Bradley and the Allerdale GDF Community Partnership team are looking to build on their local engagement activities to date. She added: "We've made some good progress during our first year, with the Community Partnership meeting with hundreds of people across Allerdale. We've had meaningful discussions and listened to a range of views and questions about this project. As we begin our second year, we're looking forward to increasing our local engagement, and I'm pleased to announce that the Community Partnership will be holding its annual review meeting in public next week"
The meeting will take place on Thursday 12th January at the Carnegie Theatre Workington from 6pm to 7.30pm and members of the public are welcome to attend. 
A GDF is an underground facility designed to safely and securely dispose of higher activity radioactive waste. Community Partnerships are long-term groups made up of local people, the GDF developer and local authorities to consider the possibilities of hosting a GDF within an identified Search Area.
Allerdale's Search Area includes the 13 electoral wards of Aspatria, Broughton St Bridgets, Dalton, Ellen & Gilcrux; Flimby, Harrington & Salterbeck, Maryport North, Maryport South, Moorclose & Moss Bay, Seaton & Northside, St John's, St Michael's and Stainburn & Clifton.
The GDF programme requires both a suitable site and a willing community. If a suitable site is found in Allerdale – a process which could take 10 to 15 years – a decision to build a facility could not be taken until the community in the electoral wards directly affected has had a say and taken a positive Test of Public Support. 
Any local groups or organisations looking for more information about Community Investment Funding and how to apply can visit the Allerdale GDF Community Partnership website – www.allerdale.workinginpartnership.org.uk/community-investment-funding/
For pre-application advice email: [email protected].
For general enquiries related to the Allerdale GDF Community Partnership or GDF Programme email: [email protected] or call 0300 369 0000.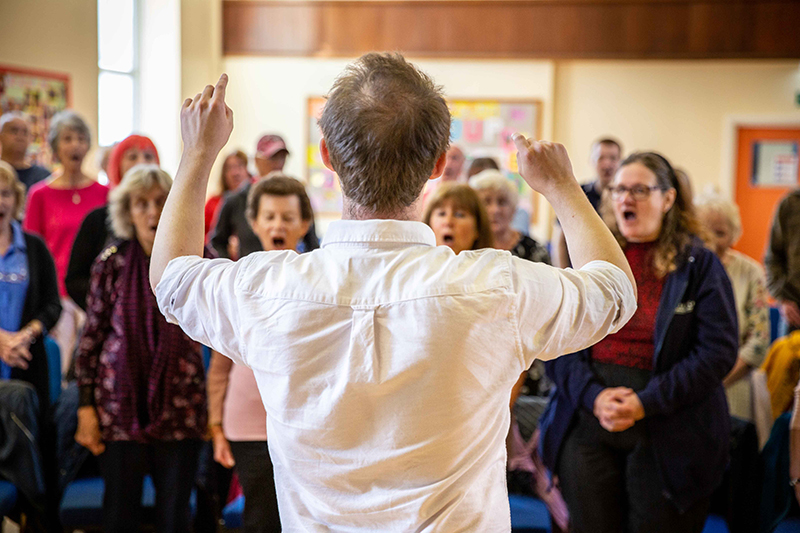 Share It: