67. The Plaice. Wildlife of the Solway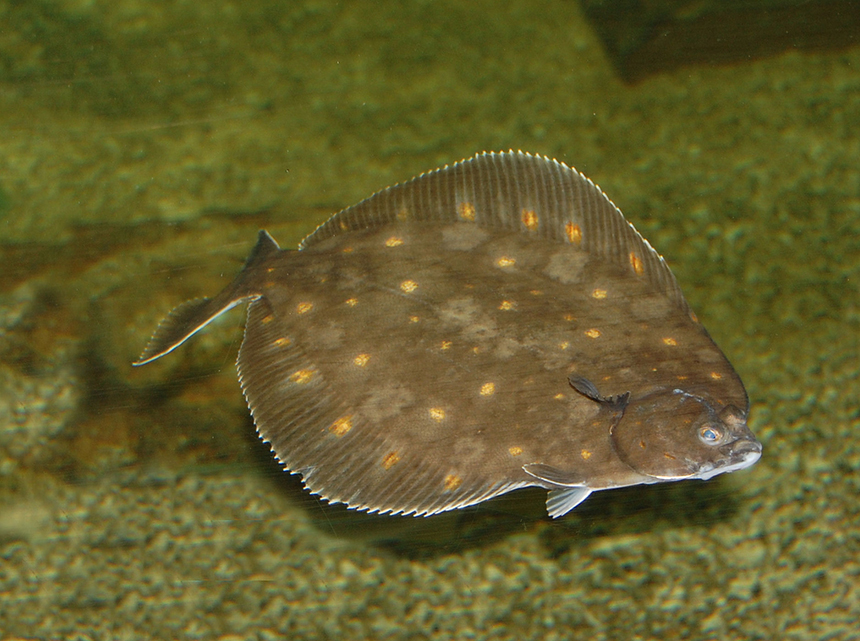 67. The Plaice. Wildlife of the Solway
The Plaice is one of the best known commercially exploited fish species with approximately 5,000 tons landed every year around Britain. Its range is from the Barents Sea in the North to the Mediterranean in the south.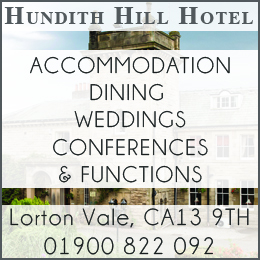 It has been seriously overfished in the past but now stocks have largely recovered around the UK and it is currently listed as LC ( least Concern) by the IUCN ( international Union for Conservation of Nature.)
The Solway Firth with its many estuaries and shallow sandy areas is very important as a breeding area for the Irish Sea and mid-Summer on juvenile fish are generally seen chasing shrimps in sandy tidal pools, made visible by the puff of displaced sand as they pounce on their prey. Large female fish can release up to half a million eggs in early spring and after 2-3 months drifting in the upper waters feeding on plankton the hatchling larvae descend to the seabed, metamorphosing into tiny little flatfish.
Plaice are described as flatfish for obvious reasons, evolved for adult life hiding on sandy muddy seabed between 10-50m depth. Both Eyes are on the right hand side of it's body which is normally a deep brown colour with numerous bright reddish spots. The underside by contrast is a creamy white. They can live for up to 50 years and reach a size of 90cm, but fishing pressure means typically a life span of about 6 years and 30-40 cm length. They are active at night feeding on worms and protruding part of molluscs.
67. The Plaice. Wildlife of the Solway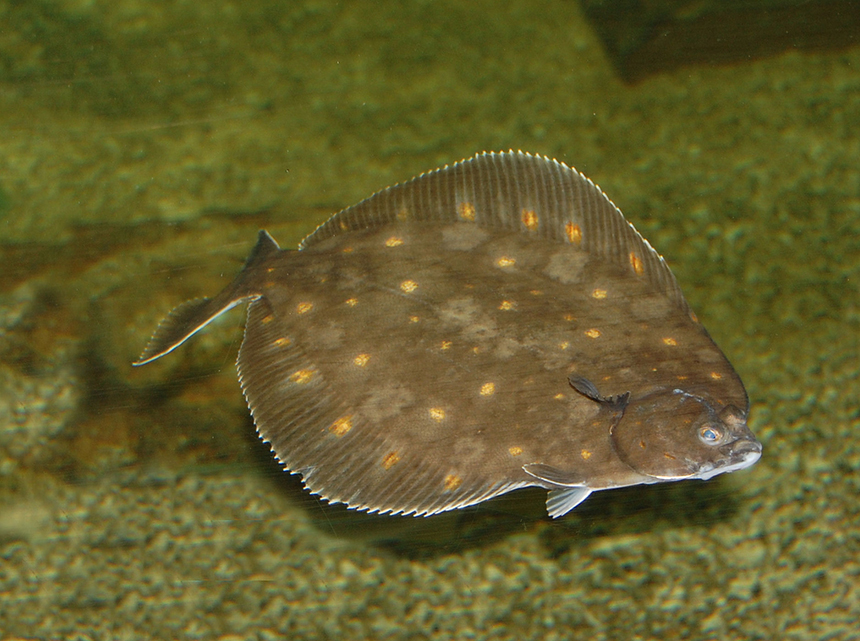 ---
WE HOPE YOU HAVE ENJOYED THIS EASY TO ACCESS & FREE ARTICLE – BUT WE COULD REALLY DO WITH A LITTLE SUPPORT
Why not become a Fan – Supporter and Member by Taking up our Limited Offer – Every edition of The Cumbria Guide delivered to your home, alongside our Exclusive 'Cumbria Guide Loyalty Card' –
Spend More – Save More and Help Support our Local Businesses around Cumbria ….
Click here Today and start saving
---
Share It: