2017 Festival Fashion Forecast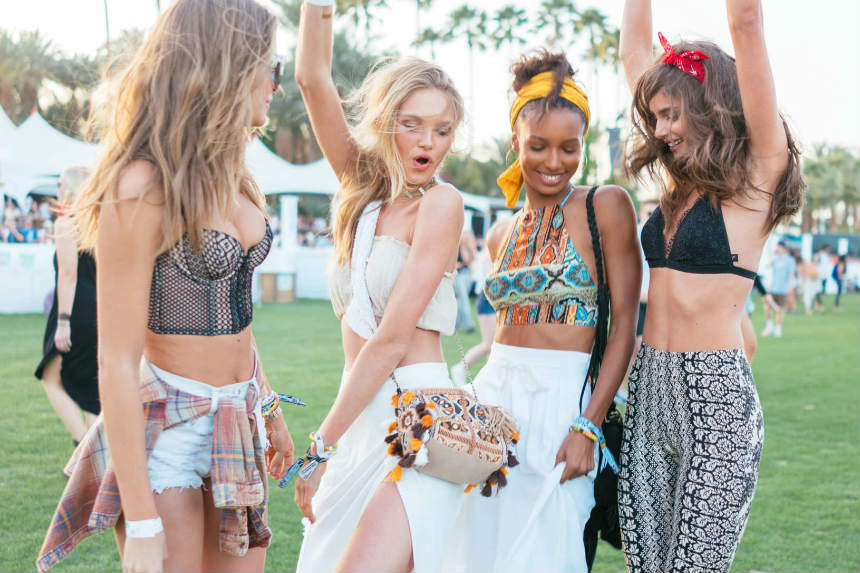 The past few weeks have given us a tiny glimpse of the upcoming summer months, and with a long list of music festivals fast approaching, both here in Cumbria and further afield, it's time to start thinking about your festival wardrobe.
The number of weekends until summer arrives is slowly ticking away and already the high street has done away with the chunky knits and capes in favour of delicate fabrics and feminine prints. And now that the king of festivals, Coachella has been and gone for another year the internet is set go wild for the newest, brightest and hottest festival trends.
Crochet
Last year it was sheer lace; this year's its crochet. Found in the form of maxi-dresses, bralets and crop tops, crochet is the retro knit that is destined to be big this summer.  This stylish knit screams boho-chic and is ideal for pairing with all your favourite accessories and jewellery.
Gingham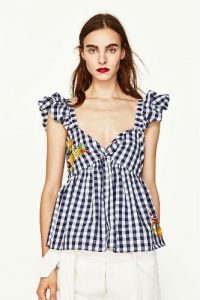 Gingham is set to be huge this spring/summer and what better way to play up the trend than in a field, during a festival. It's a pattern that never really goes out of style, but for 2017, the folksy print is at the centre of many celebrities' wardrobes. Small check, big checks, skirts or shirts, wear it with denim or by itself for a look that's bang on trend.
Vintage Band Tees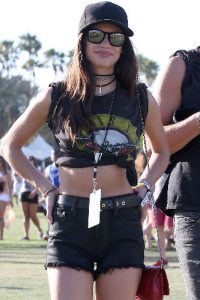 The daisy duke knotted blouse has been rightly replaced by knotted vintage T-shirt trend and is a classic festival look that never dates. Rocked by Kate Moss, Sara Sampaio and Mischa Barton near on every year, you can't go wrong with denim shorts and an oversized vintage tee tied up; effortless.
Flared trousers
You can guarantee two things at a festival, rain and flared trousers, and now that the trend has been seen all over the spring/summer catwalks, it's the chance to release your inner hippy. Guaranteed to be roaming all over Glastonbury, flared trousers are not only comfortable, but oh so chic.
Denim
It wouldn't be a festival without our denim friends. Jackets, shorts, whatever your go to piece. Many first-timers don't realise that most music festivals take place on dirt fields, and denim is the best fabric for this type of terrain. . Paired with other trends including crochet and gingham, the wardrobe essential will feature throughout 2017's festival season.
Lace up sandals
Anyone who has ever been to a festival knows that the right footwear is the difference between going back to your tent or staying awake until the sun comes up. This year's staple footwear will achieve the latter and will ensure you're dancing till dawn and flat, lace up shoes are your ticket to a festival to remember.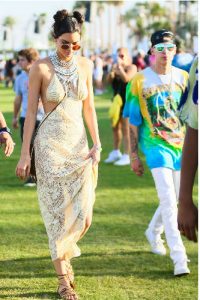 Share It: