Western Walks Feature – Mellbreak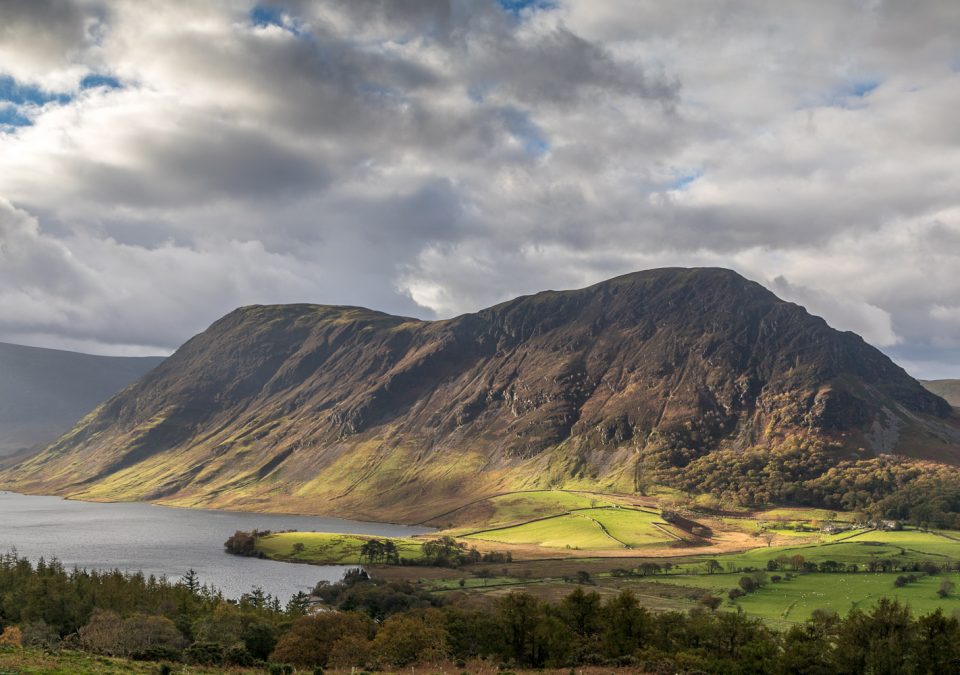 Ascent: 2100 feet / 636 metres
Distance:  7.0 miles / 11.4 km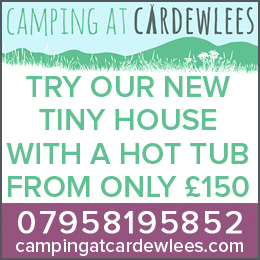 Minimum Walking time: 3 and a half hours
Grade – moderate
Start – OS grid reference NY142210
Postcode CA13 0RU (approx. location only)
Mellbreak dominates over Crummock Water as its steep eastern flank plunges towards the shore of the lake and for much of the day the summit casts a dark shadow across the water.  This circular walk follows the main ridge of Mellbreak and involves some mild scrambling. There are also a few sections where scree makes life a little uncomfortable.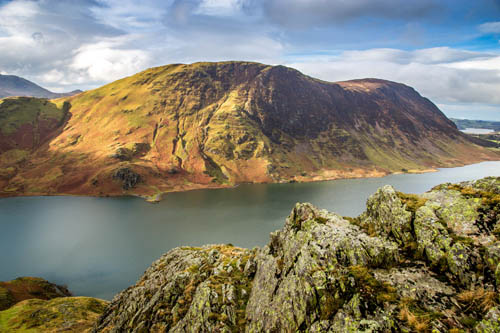 Start at the small parking area near the telephone box on the road into Loweswater. Proceed down the lane towards the church and at the cross-roads by the pub, go left and immediately right over the bridge to follow the lane past Kirkgate Farm and south towards Mosedale.  Seen from this approach, the fell looks like a pyramid and its north face appears quite formidable.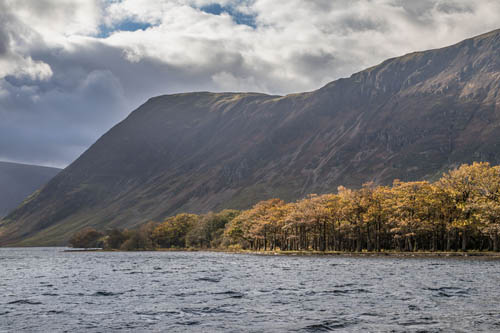 Continuing along a walled lane you reach a small conifer plantation.  Leave the lane at a firebreak in the woods and begin the climb up the grassy slopes of Mellbreak.  Arriving at the steep scree section can be a case of two steps up, one step down and the main gully has become very eroded and several minor paths have emerged as walkers have sought out easier ways to the top. If in doubt, it's best to follow those paths which trend from right to left.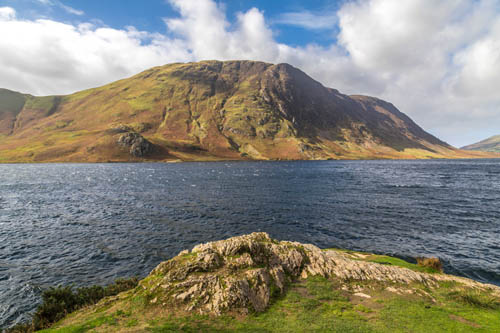 Walking poles are useful on the steep ascent, though they become a hindrance further up where there are a couple of rocky sections. The lovely retrospective views over Loweswater and Lorton Vale will give you a good excuse to stop and catch your breath.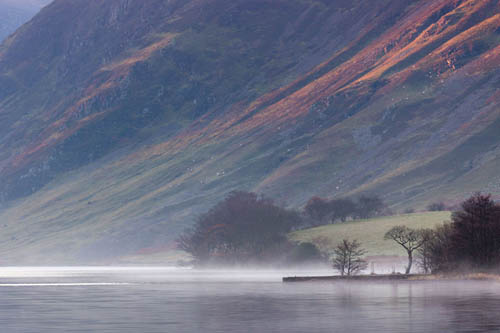 The first and lower of Mellbreak's two summits is soon reached and you get a superb panorama. Heading south an obvious path wends its way across the saddle to the second summit  ¾ of a mile away further south.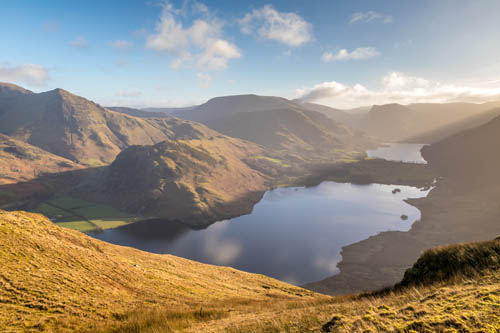 The views along the ridge are restricted by its width and there's a wonderful feeling of isolation. At the southern summit the views open up again and the vista over Crummock Water to Buttermere and Fleetwith Pike is glorious.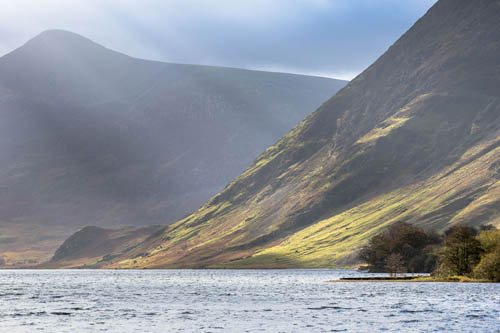 Descend in the direction of Scale Force and follow Scale Beck to the shore of Crummock Water.  The return route is easy following the shoreline although there are a few sections where the path is boggy.  Mellbreak towers above on the left and where the path divides about a mile from Loweswater village, take the higher path, climb towards Flass Wood and make your way back to the start via High Park and Low Park.  At the crossroads turn right along the lane in front of the church and you are soon back to the start.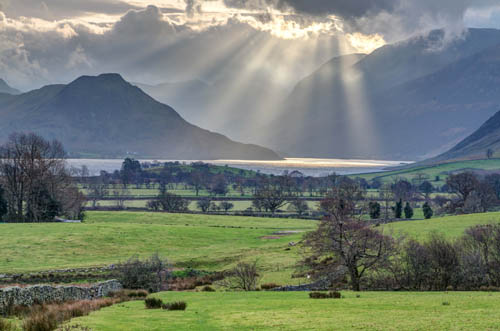 This walk is suggested by Andrew Locking who is a keen local fell walker.  For more information on his walks visit www.andrewswalks.co.uk
Photos by Andrew Locking
Share It: