Thornthwaite Gallery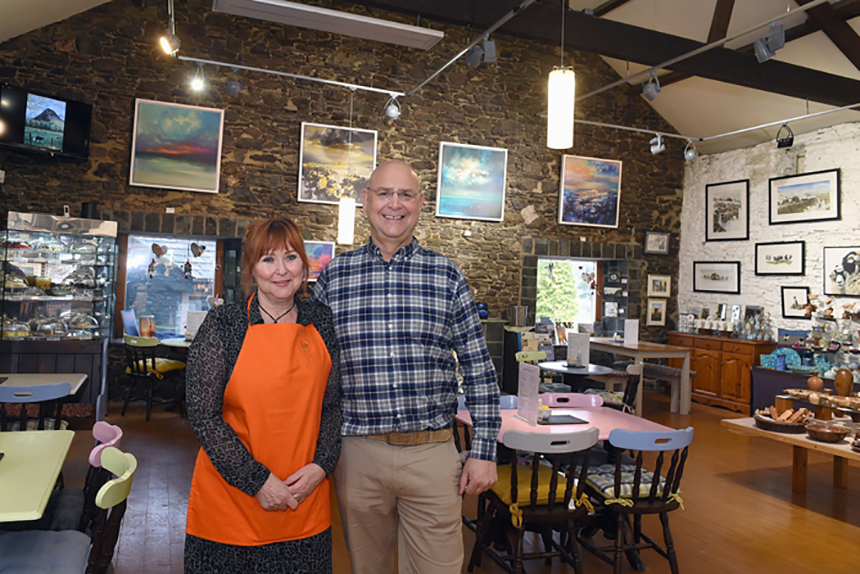 Thornthwaite Gallery and tea room really is a hidden gem and as 2022 marks 50 years of business the Gallery has been given a new look, new owners and an exciting future.
Nestled in the quiet village of Thornthwaite, just a short drive from Keswick. The tea room is the perfect place to take a break from the hustle and bustle, enjoy a freshly brewed cuppa and have a bite to eat. You cannot help but be in awe of the beautiful artwork on display whilst being situated amid the most fabulous landscape.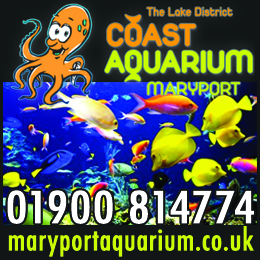 The Gallery was recently taken over by Judith and Paul Green who have spent the last few months renovating and breathing new life into the building. Hailing from Lancashire the couple, who have always had a desire to eventually move to the Lakes have had their dream come true sooner than expected, Judith said: "We always said we would move up here when we retired, but out of the blue, the opportunity presented itself, so we took the plunge and here we are, we couldn't be happier!"
The couple have brought a bit of personality back into the old stone barn that hosts the gallery and tea room. The tea room which is set within the gallery is now adorned with colourful furniture, which add a little quirkiness to what may have otherwise been quite a traditional setting.
With an entirely vegetarian menu with lots of new vegan and gluten free options, there is something for everyone to enjoy. From hearty bean chilli to light bites and cakes there's loads to choose from! They also have outdoor seating for those sunnier days. Don't worry if you're visiting with your dog, well behaved pooches are very welcome in the Gallery.
2022 is the Gallery's 50th year – 50 years since Eric Gilboy in 1972 decided to bring the skills of local artists together in such an apt and beautiful setting for the pleasure of local people and visitors alike. You can read the history of the gallery and how and why it was established when you drop by for a browse.
The majority of what is on display comes from local artists and creatives. Each corner of the Gallery has something unique and wonderful to offer, watercolours, oils, photography and pastels adorn the walls, there is also a selection of beautiful handmade pottery whilst elaborate sculptures made of bronze, wood and iron fill the shelves.
Judith and Paul are both new to the art industry and hope to bring something a little bit different to the gallery, Judith said: "We are really embracing new things, we're excited for the future of the gallery and are hoping to bring a few changes throughout 2022 to celebrate this special year."
The gallery and tea room really is worth a visit. Pop in and see for yourself, you won't be disappointed
Thornthwaite galleries and Tea Room is open Tuesday to Saturday from 10am to 5pm and is now open on Sundays 11am to 4pm. There is on site parking and disabled access.
This slideshow requires JavaScript.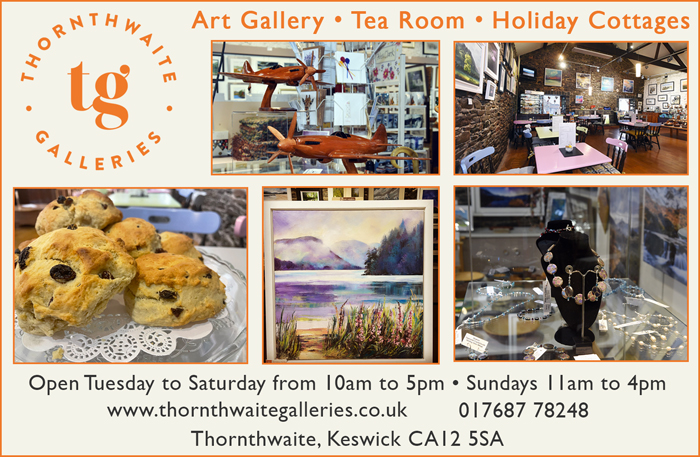 Share It: