The Dog Room – Bringing comfort to Cockermouth canines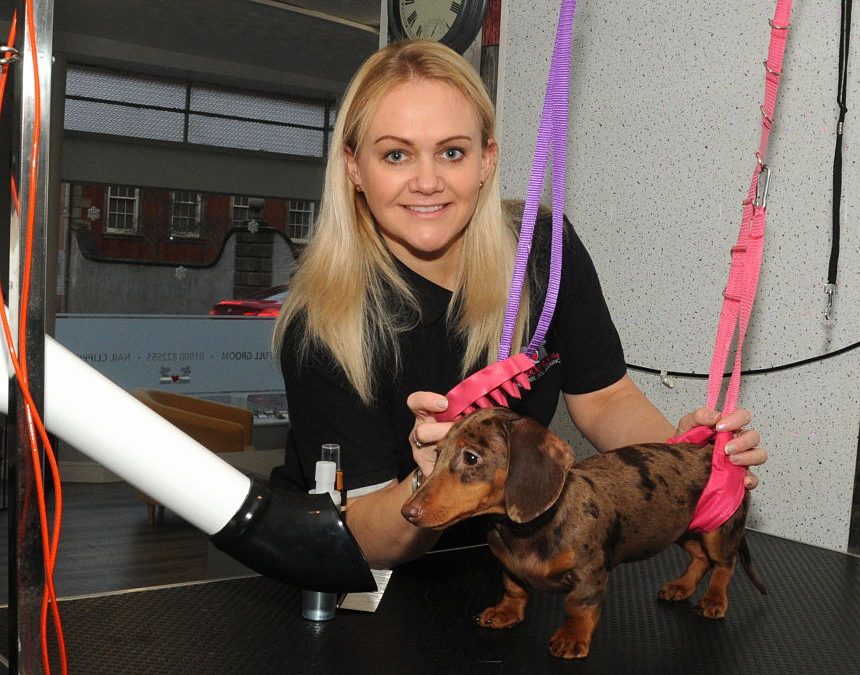 When you only have a bath every couple of months then it needs to be something pretty special.  The same for your haircut, when it's an all-over affair it's reassuring to know you're in caring and capable hands.
At the Dog Room in Cockermouth, Sharon and Lucy Nicholson are used to dealing with demanding pooches.  The recently opened grooming centre boasts brand new baths, tables and equipment.  If the animals had their way – and most do – they'd want the Dog Room.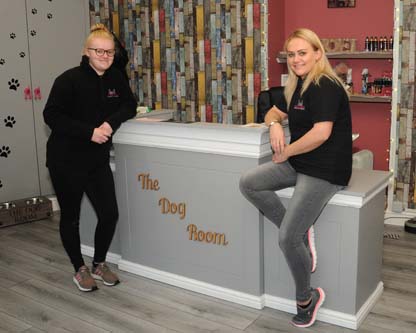 But usually it's us that make the important decisions and the bonus is we can wander into Cockermouth for some pampering ourselves as our best friends undergo a wash and trim. The Dog Room is just across the road from The Trout Hotel so you can hit the Main Street for a couple of hours and come back to a completely revamped dog.
The Dog Room evolved quite organically for Sharon and Lucy who are mother and daughter.
"We've always had a love for animals, all our family has been brought up with dogs and cats.  Lucy had her heart set on dog grooming when she left school but we couldn't find anywhere for  her to train up here." said Sharon "We had to send her down to Lancashire in January."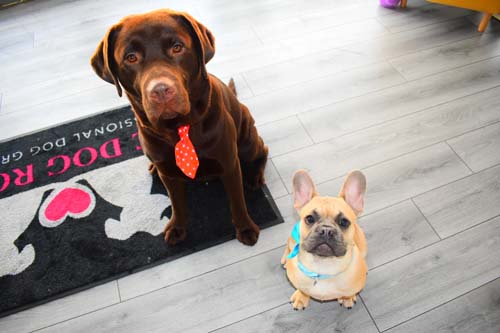 Lucy trained in the heart of the Ribble Valley at Canine Health and Hydro, who specialise in the International Certified Master Groomer Qualification. Lucy is qualified in International Professional Groomers levels 1, 2 and 3 and is hoping to go on and qualify as a Master Groomer.
Sharon had no intentions of changing career, she was working at an Estate Agents but with her daughter pursuing her dreams it didn't take long for her to make the decision to join her.
"I started thinking and I could see there was a need out there for dog grooming.  I was only working part time, so I spent a lot of my spare time training.  I took the same courses as Lucy and then, with both of us qualified we decided to open this place rather than Lucy working for someone else."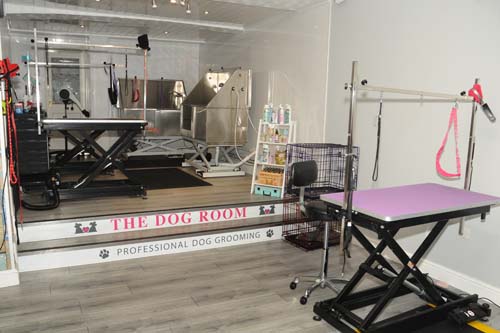 They began working from Sharon's parents house in Brigham before setting up The Dog Room.  The locals are happy to see a charming old building put to good use.  It's been flooded twice and had been abandoned for some period of time so everyone is glad to see it refurbished and looking fantastic.
It took a lot of hard work to get the building in order.  The team had to busy themselves painting and updating the interior before the two large, modern stainless steel baths could be installed.  From miniature chihuahua right through to Great Dane, every size dog can be accomodated.  The reception area is nice and spacious with a sofa and seating so it's a comfortable place to wait but the ladies are more than happy for owners take the opportunity to do some shopping, grab a bite to eat or whatever else they please.
"The problem with it being open plan is the dogs are going to focus on the owner the whole time.  People can head into town and relax knowing the bath water is the perfect temperature, our equipment is completely up-to-date and when you return your dog is going to be super excited to see you and looking great."
Even before opening the The Dog Room had already created quite a buzz which delighted Sharon and Lucy, they decided to open the doors early to accommodate the enquiries.
It was a great start for the family run business but we wondered how Sharon is finding working with her daughter full time.
"It's great, I can't complain at the moment.  We're still trying to work out who's boss, that's certainly something we haven't quite got sorted out yet but I'm sure we'll get there."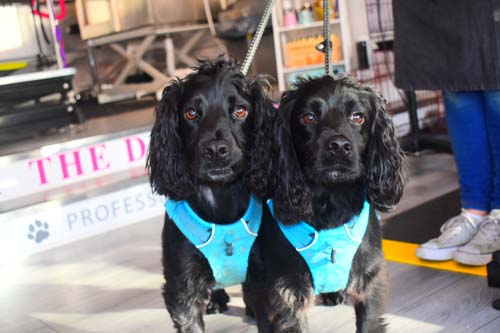 The Dog Room is open every day except Sunday and Thursday.  It's open from 9am until 5 pm and is open 9am until 4pm on Saturday.  For more information visit their Facebook page at The Dog Room Cockermouth or give them a call on 01900 822555 or 07933 458997
Share It: