Reays: Getting you from A to B on-time and in-style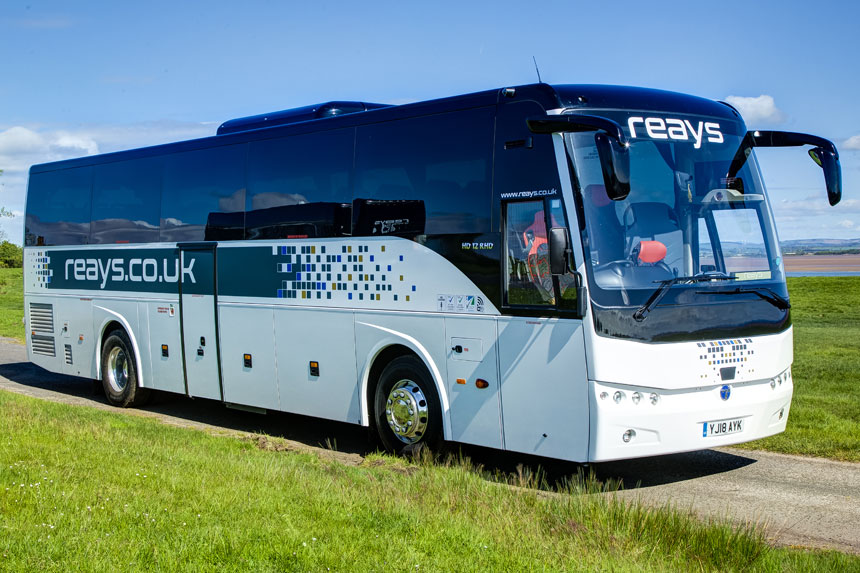 The journey is just as important as the destination, which is why smart-travellers rely on Reays to get them there.
Since Chris and Nicola Reay began operating mini coaches in the 1980's, the transport company has grown to become Cumbria's largest independent bus and coach operator. Today, an award winning family business, Reays combine 21st century technology with a good old-fashioned personal touch. Renowned for providing the very best in luxury coach travel, while offering the latest in safety and comfort, their expertise and experience is unrivalled throughout, not just the county, but the whole country.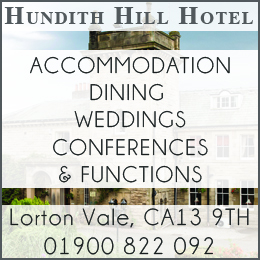 Whether its school transport, corporate transfers, sporting events or holidays and day trips, Reays are the natural first choice for travelling throughout the county and further afield. Their impressive fleet of vehicles includes everything from cars and wheelchair accessible minibuses, right up to an 82 seater double decker coach, with all the modern facilities you'd expect onboard, including free wifi.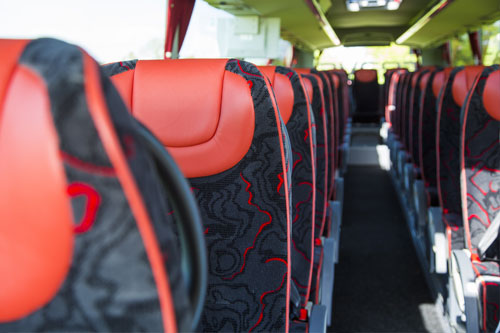 It's the quality of their fleet and their excellent track record of customer care, reliability and professionalism that sets them apart from other operators. All Reays vehicles are updated regularly and all have Euro 6 low emissions, in keeping with the Low Emissions Zone standards.
"Because we run right across the country and into Europe, the vehicles have to be Euro 6, so we're already meeting that standard," said Reays' Head of Sales and Marketing, Kerrie Allison.
She continued: "We tend to rotate our fleet on a four year basis, so you can rest assured that you are travelling in a new, or nearly new, quality vehicle, which will always have the latest modcons."
Passengers can also receive live updates and track the location of their coach via the Reays tracking app. A feature which is particularly popular with pupils travelling to and from school and their parents, Kerrie explained: "All of our drivers are DBS checked, so parents have got peace of mind there, but we also allow for live updates via our tracking app. When people make a booking we'll send them a link to an app which will allow them to track their vehicle. It's nice for parents to simply click a link and see where the coach is, and equally so can pupils."
Reays provide both council-led and private, school transport throughout Cumbria, but this barely scratches the surface of the services they offer. They work with major international tour operators such as Kuoni and Interski, who choose Reays to take their international tourists all over the UK and Europe. They also organise their own trips, from concerts and events, to days out and holidays; anything from a couple of nights away up to a fortnight, to destinations in the UK, Ireland and beyond.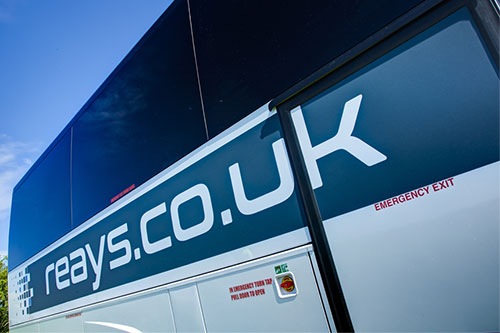 Kerrie said: "We get some amazing responses. We run a trip to Disneyland twice a year and always try to be the first to get group bookings for the latest concerts and events."
Reays are the only coach operator in Cumbria to have been awarded CoachMarque accreditation and in 2015 were accepted into The Guild of British Coach Operators, representing over 20 of the UK's top quality coach companies dedicated to providing customers with a first class service. Yet despite their considerable growth, they've maintained the original values of the family business, with owners Chris and Nicola still very much at the forefront.
"We do want to grow further," said Kerrie. "We want to expand our corporate fleet and work with more major sporting companies, but equally we'll never lose our roots."
She added: "We want to service the whole of the county and be the natural, first choice for everyone's travel needs. Be it a private car transfer, school travel, any groups and events, we would just like to think that people would choose Reays."
For more information visit www.reays.co.uk
Share It: