More Reasons to Shop at Marion's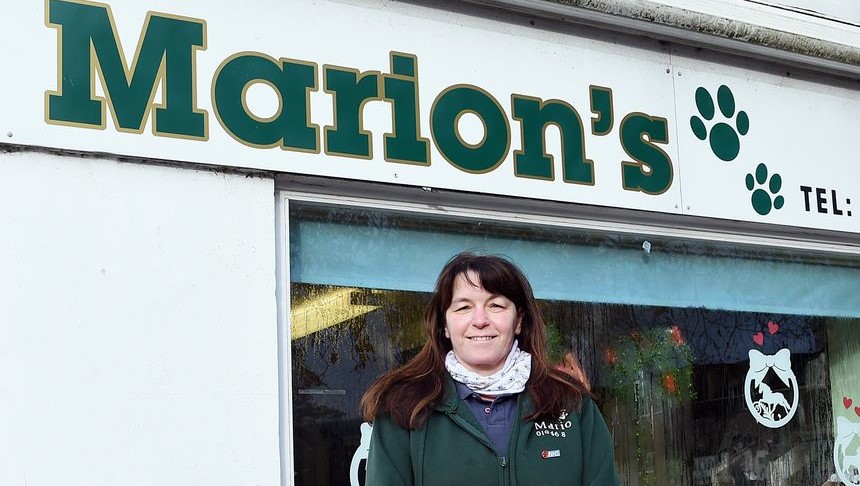 More Reasons to Shop at Marion's. If anything has come to light over the last year, it's just how important local shops like Marion's in Egremont are.
They have always been the beating heart of our communities but recently many have found themselves at the centre of the community during these trying times as they delivered food and supplies to the vulnerable, were there with a helping hand for those in need, made sure they stocked the items we couldn't find anywhere else and confirmed beyond doubt, they are the businesses we can't be without.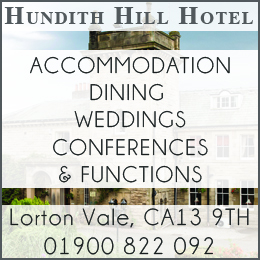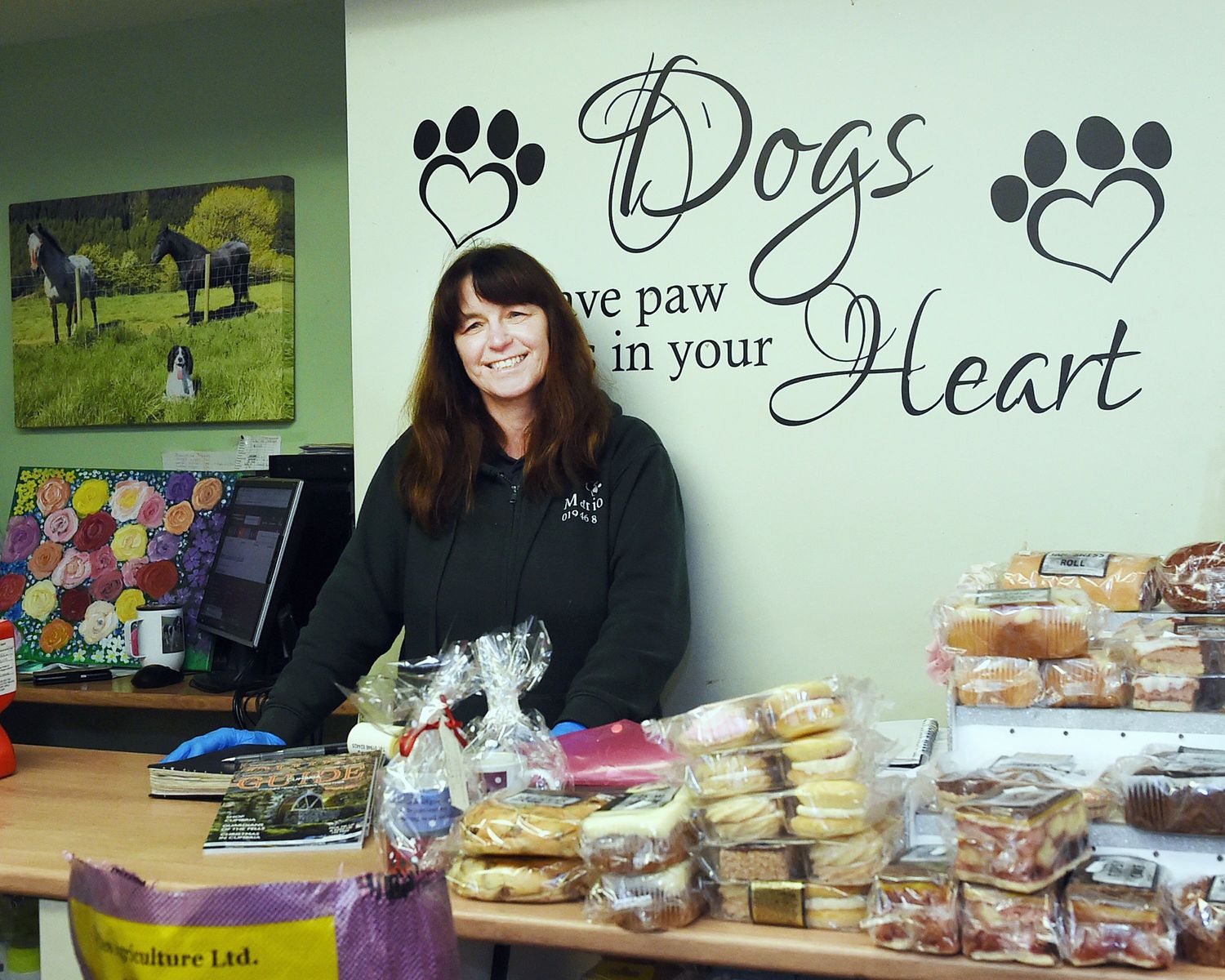 Every town should have one and Egremont can proudly claim that they have Marion's.
Marion Mossop has run a store in Egremont for the past fifteen years: "I like to call it Arkwright's
shop, from Open All Hours, because we have a little bit everything. We sell flowers, live plants,
seasonal goods, fruit and veg, jams, chutneys, biscuits, cakes and cards.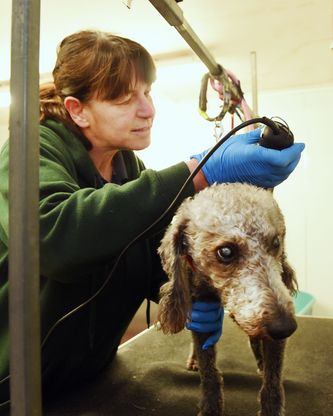 We specialise in pet and animal supplies for dogs, cats, guinea pigs, hamsters, gerbils or fish. From food or dog treats, collars, harnesses, leads, homemade pupcakes, dog beds, fish food or animal toys, we even supply wild bird feed. If I think people will need it I try and stock it. I couldn't really squeeze anything else into the shop and we firmly believe in quality service with a smile."
Marion's also has a dog grooming parlour in the back of the shop: "I have been grooming dogs since I was 13. My family used to show Lakeland Terriers and Wire Fox Terriers, so I was brought up with dogs and have been involved with animals all my life. I learnt grooming techniques back in the day from my mother and father and used to go to all the shows with them. I used to practice on 20 retired show dogs and when I moved into the area from Preston, I started doing a few dog grooming jobs and it just went from there.
Grooming is still a growing industry because all of these new breeds like Cockapoos have very specific needs. I'm one of the longest-running grooming parlours in the area with a big base of returning clients.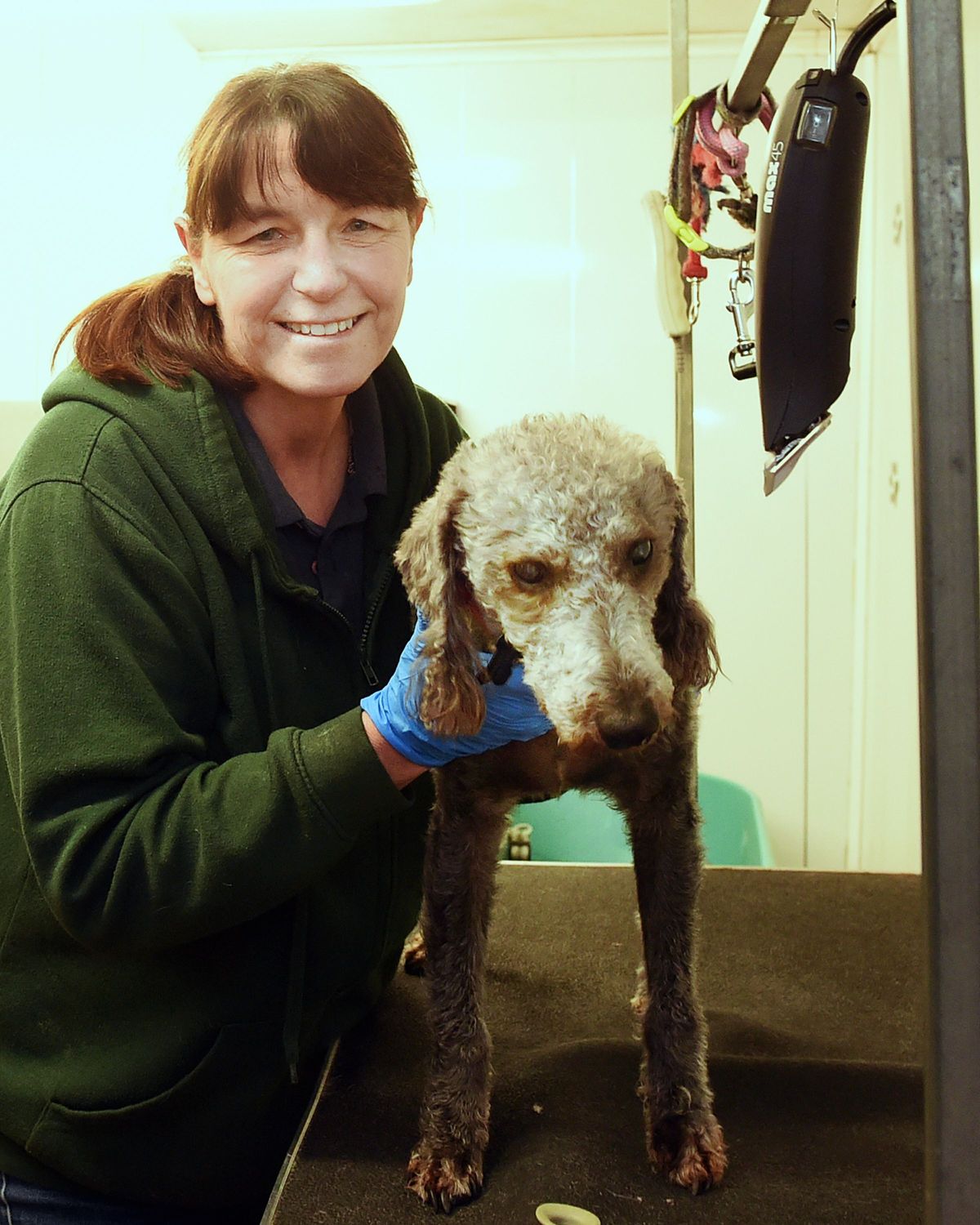 We have two tables and nice big stainless steel baths to make sure your dog is as comfortable as possible. When we're finished with them they'll look fantastic a smell great. Every dog also gets a sausage which they all love, they might not necessarily enjoy getting clipped but they always want their treat."
Marion's has always been at the heart of the community and you don't need a global pandemic to remind you just how special they are.
Marion's is remaining open during the lockdown for the time being, however this may be subject to change as will their services, please visit their Facebook page for updates here@MarionsPetShop
If you would like your business to feature in the next edition of The Guide Magazines contact us here.
---
WE HOPE YOU HAVE ENJOYED THIS EASY TO ACCESS & FREE ARTICLE – BUT WE COULD REALLY DO WITH A LITTLE SUPPORT
Why not become a Fan – Supporter and Member by Taking up our Limited Offer – Every edition of The Cumbria Guide delivered to your home, alongside our Exclusive 'Cumbria Guide Loyalty Card' – All of the above and also including other special offers from less than £2 per month.
Spend More – Save More and Help Support our Local Businesses around Cumbria ….
Click here Today and start saving
---
As featured in…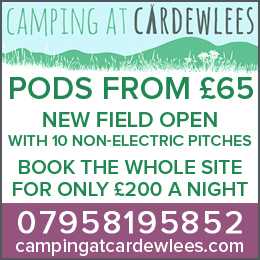 Share It: