Lake District Kitchens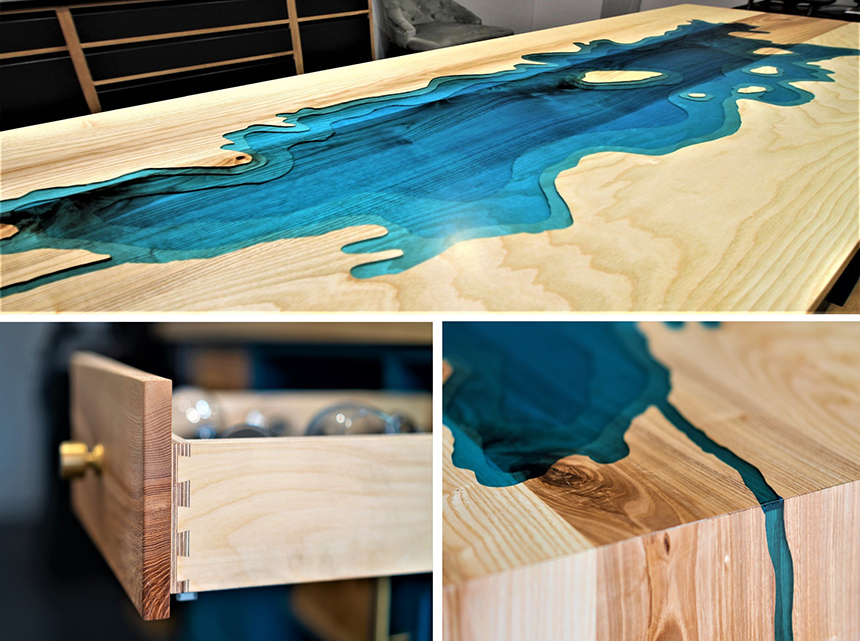 Lake District Kitchens Created, Crafted and Customised for the individual.
Choosing that perfect Kitchen can be quite a chore, going from showroom to showroom to browse and chat to over enthusiastic salespeople can wear you down and suck the life out of your soul..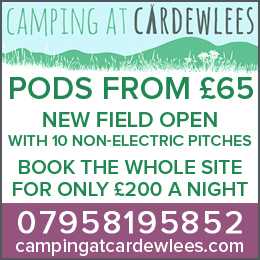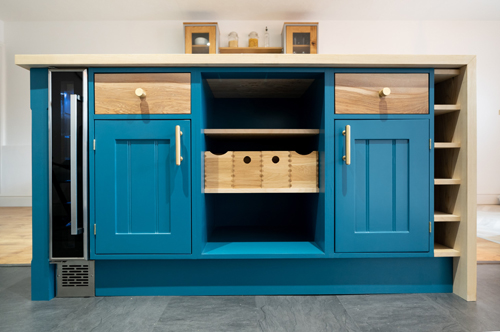 Lets face it, most Kitchen companies tend to be very samey and more often than not bring in and use imported wood with no provenance or sustainability. However, when dealing with a bespoke company such as Lake District Kitchens, a few things will strike you and certainly raise an eyebrow and your pulse.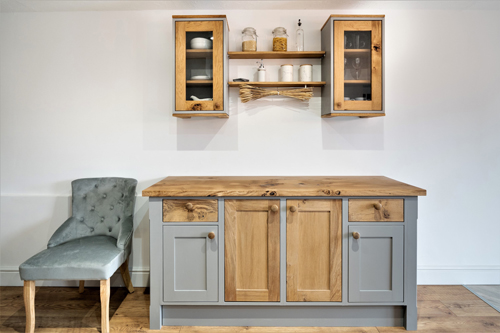 We all appreciate the feel that hand-made, bespoke, crafted objects create and how they seem to come alive in the hand.
You can almost feel the sweat, passion and effort that has gone into skillfully hand-made objects.
Here at Lake District Kitchens, this is exactly what they produce, only the objects in question won't fit into the palm of your hand but into the heart of your home and become the envy of many a guest.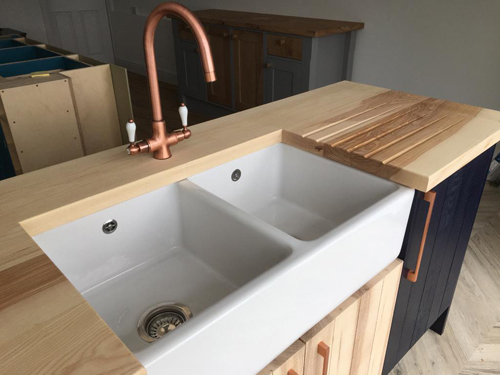 "Our aim is to make
your vision a reality"
Situated in the idyllic Lake District town of Keswick makes it the perfect excuse to cajoal your partner to visit the Showroom to discover what Lake District Kitchens can bring to your home.
Owner and Craftsman Will Deval said "Our bespoke kitchens are not only hand-made to the highest degree of craftsmanship, but we also insist on sourcing and using local materials at every step of the way where possible. For example, all our hardwoods are sustainably sourced from Cumbrian forests by our good friends at "The Tree on the Hill" sawmill.
They take wind blown, dead or trees felled for good reason wherever possible to ensure sustainability.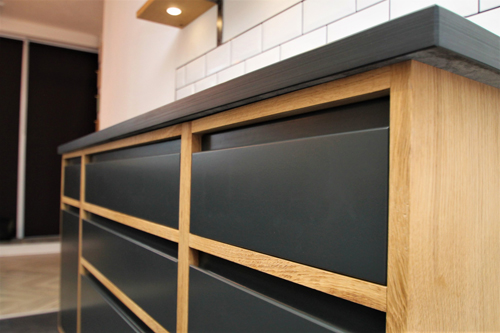 We also use Little & Greene paints who have a strong association with the National Trust by producing ethically minded colours in keeping with British heritage.
Our aim is to make your vision a reality, encompassing both traditional construction methods with cutting edge design to create timeless kitchens and we offer both modular kitchens with a wide range of designs as well as bespoke sizes with an endless choice of customisable options to create something truly unique for each individual customer that we work with."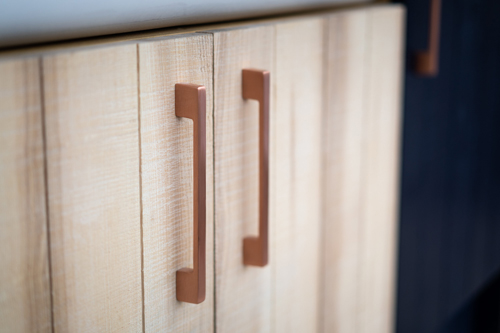 RANGE
Lake District Kitchens have customised ranges to choose from taking inspiration from the local area, including the Windermere – Coniston – Buttermere and Derwent range which are all as individual as each bespoke kitchen.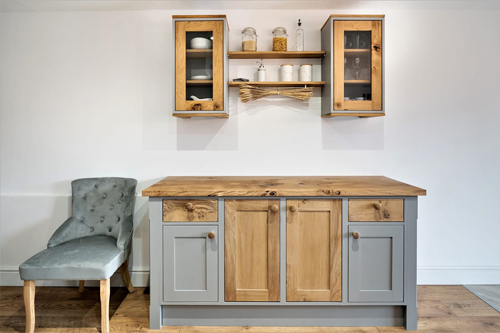 DESIGN
Design at Lake District Kitchens is everything, utilising the latest 3D visualisation tools available.

BE INSPIRED
If you feel inspired by the above or more to the point feel the need to be inspired, then do come along to Lake District Kitchens and Feel your way around their exquisite showroom in the heart of the lakes.
To see the full range and for more information visit  www.lakedistrictkitchens.co.uk today.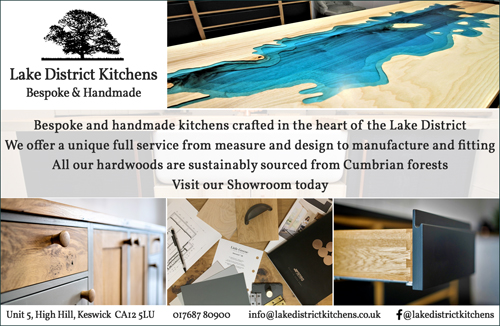 ---
WE HOPE YOU HAVE ENJOYED THIS EASY TO ACCESS & FREE ARTICLE – BUT WE COULD REALLY DO WITH A LITTLE SUPPORT
Why not become a Fan – Supporter and Member by Taking up our Limited Offer – Every edition of The Cumbria Guide delivered to your home, alongside our Exclusive 'Cumbria Guide Loyalty Card' – All of the above and also including other special offers from less than £2 per month.
Spend More – Save More and Help Support our Local Businesses around Cumbria ….
Click here Today and start saving
Share It: