The Green Room at Rosehill Theatre marks its first year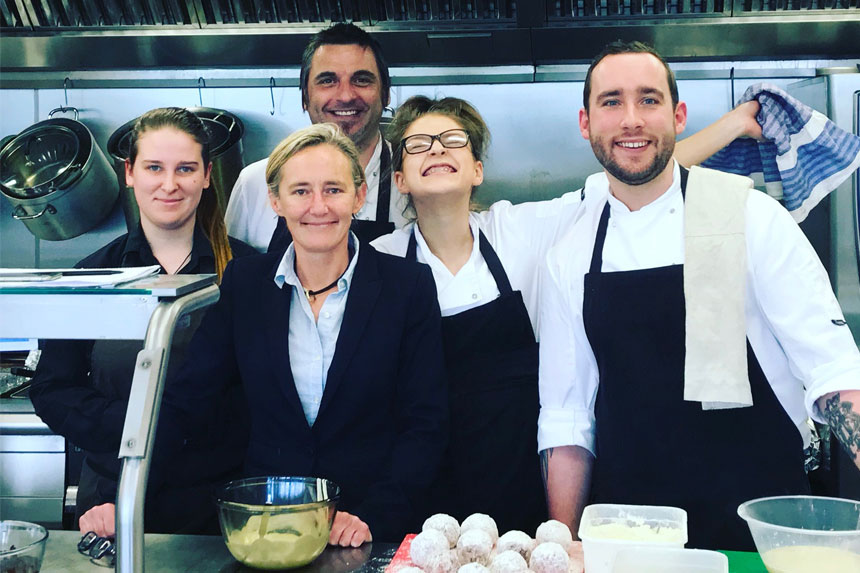 The Green Room restaurant at Whitehaven's Rosehill Theatre is celebrating one year of cooking up a treat for customers.
The restaurant, which launched on 1 June 2017 as part of Rosehill's £3m transformation that was previewed by HRH The Prince of Wales, has become firmly established as a first-class venue serving classic food prepared with imagination and quality ingredients, many of which are locally sourced.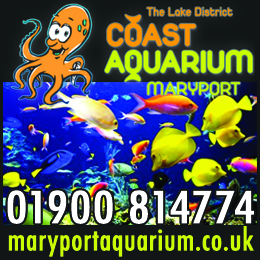 In association with Lakes College West Cumbria, students and graduates receive training and employment alongside The Green Room's professionals, including executive head chef Jon Fell and sous chef Richard Cleaver.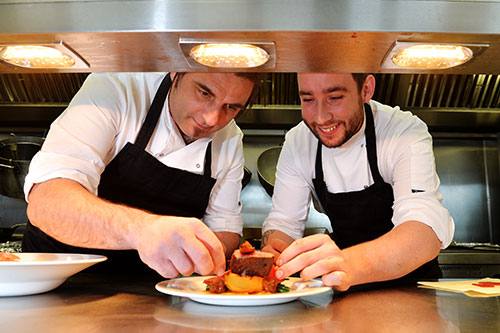 One such apprentice is Lola O'Connor, 21, from Lowca, near Whitehaven. She was a teenage mum who'd never had a real job, but thanks to her grit, determination and humour she has been able to balance family and work life and has excelled in her training. As a level two apprentice about to progress to level three, she now manages the starters and desserts section and even produced her own macaroons, which have become a staple addition to the daily menu.
She said: "I didn't know what I wanted to do, I had no real cookery skills and wouldn't touch fish. I couldn't cook anything more than chicken nuggets!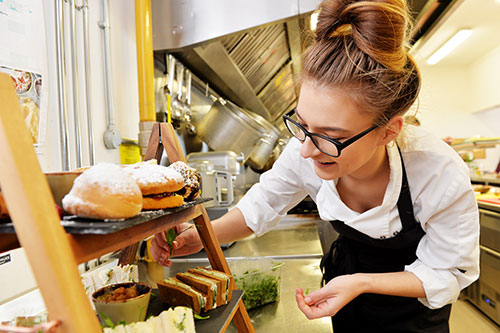 "Once my little boy was at nursery I wanted to make a go of something I was interested in. I'd studied food technology at school and passed art with flying colours so this job is perfect for me. I really enjoy the creative side and I find the chemistry behind it fascinating.
"I love what I do, especially as we all have a lot of fun, and eventually I want to be a pastry chef."
Jon said he was encouraged by Lola's "spark and willingness to learn" and admits to being "more than a little surprised by how quickly she picked things up". Level two hospitality apprentice Nienna Perrett, 20, of Whitehaven, has become a familiar face in the restaurant, as has fellow hospitality apprentice Emma Kenneway, 20, of Maryport, who is studying level four management.
Emma said: "I really enjoy seeing a variety of people in The Green Room. We have lots of families with all generations and often they each want something different, which means I get to make their visit a real experience."
Hospitality manager Tash de Brito praised the students' development and added: "They have gained enormously in confidence in the past year and have flourished. We're part of a fantastic team and are serious about what we do, but we have fun too. We make sure there are plenty of laughs!"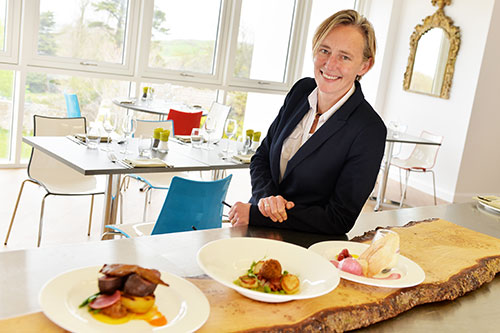 Chris Nattress, principal of Lakes College, highlighted the diverse career paths that are available to catering and hospitality students and which make room for a variety of ambitions and passions. He said: "We're on the doorstep of one of the biggest tourist areas in the UK and great professionals in the kitchen and front-of-house are showing our students how to source the best ingredients and passing on highly desirable technical skills. We're proud to say that our graduates have worked with some of the best in the industry.
"It's important to us that our students benefit from amazing opportunities through college and beyond, and the training and development offered at The Green Room is second to none." In addition to serving lunch and evening meals from Wednesday to Saturday along with Sunday lunches, The Green Room team has recently introduced Food in the Foyers, offering lighter bites served in an informal setting before a show, and afternoon teas. They are currently promoting a celebratory first anniversary discount on lunch, afternoon tea and dinner bills.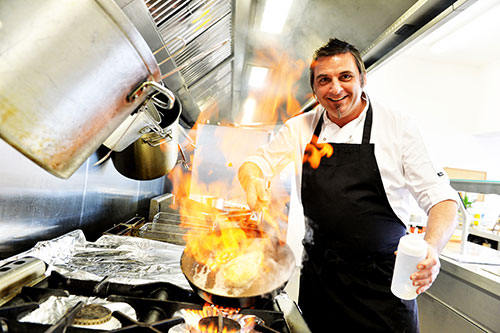 In its first year, the "restaurant with a view" overlooking the Solway Firth has catered for groups such as WIs, conferences and presentations by businesses and community organisations, and hosted christening celebrations and baby showers. Special events have ranged from a Burns Night supper to an exclusive opera performance and dinner on the stage in Rosehill's intimate auditorium, as well as curry and comedy with TV and radio presenter Hardeep Singh Kohli – and planning is well under way for much more.
An exclusive vegetarian night will be held for just 25 people on 27 June, featuring five courses and commentary from Jon as he prepares the food, which will be matched with vegan wines, while Hardeep Singh Kohli will return in July. The August programme will feature an afternoon of food with music by Anna Cooper, a Cumbrian mezzo-soprano who is completing her Master's degree at the Royal College of Music.
Share It: