Geological Disposal – What is it all about
Mid Copeland GDF Community Partnership is starting to hold a weekly drop-in for anyone who would like to talk about what a Geological Disposal Facility could mean for the area.
It will be held in Seascale on Wednesdays, from May 17, 10am until 5.30pm, running initially until July 19.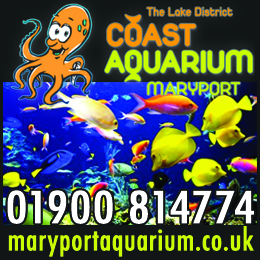 The weekly drop-ins will be held at the Old Vicarage, The Banks, Seascale, and are open to anyone who would like to go along and speak to the community engagement team and ask questions.
A GDF is an underground facility designed to safely and securely dispose of higher activity radioactive waste. 
Deep geology beyond the coast is being considered for siting the underground elements of a GDF in Mid Copeland. This means a surface facility on, or near, the coast would provide access to a disposal area deep in rock beyond the coast.
The Mid Copeland Search Area covers the electoral ward of Gosforth which includes Seascale, Gosforth, Beckermet, Calderbridge, Haile, Thornhill, Nethertown and Braystones. The Lake District National Park is excluded from consideration.
Community Partnership Chair, Andy Pratt, said: "We thought this would be another useful way for people to be able to talk to someone face to face and gather information, so please come along and see the team. 
"There's no need to make an appointment, just drop-in and have a conversation, raise a question. As always, we will try our best to answer there and then, if we can't then we will always come back to you."
The GDF programme requires both a suitable site and a willing community and is still in the early stages.
If a suitable site is found in the area – a process which could take 10-15 years – a decision to develop a GDF in Mid Copeland could not be taken until the community in the electoral wards directly affected has had a say and taken a positive Test of Public Support.
For further information about the Community Partnership, please go to the website: https://midcopeland.workinginpartnership.org.uk/ or email us on: [email protected]
Share It: