Discover whats on in Cumbria
Meanders – Shop Window Art Trail -
June 18

-

July 3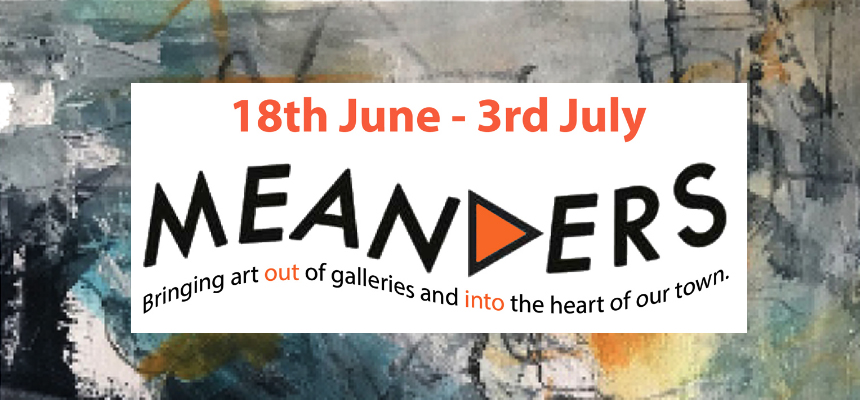 Meanders – Shop Window Art Trail
Location: Cockermouth Cumbria UK  #westcumbrianarts
Between 18th June and 3rd July 2022, and coinciding with Cockermouth Live, the community art trail 'Meanders' will be held again in Cockermouth. Here artists showcase their work in retail shop windows, bringing art and colour to the high street. After beginning again successfully in 2021, it is back with the theme of reconnect.
Maggi Toner-Edgar one of the directors and a founder of the West Cumbria Arts branch said, 'West Cumbrian artists work mainly in rural and remote locations, we want to showcase the talent of the artists with the theme this year of 'Reconnect' which all of us have been needing to do. The intention is to include and connect to retailers and townspeople as much as possible.'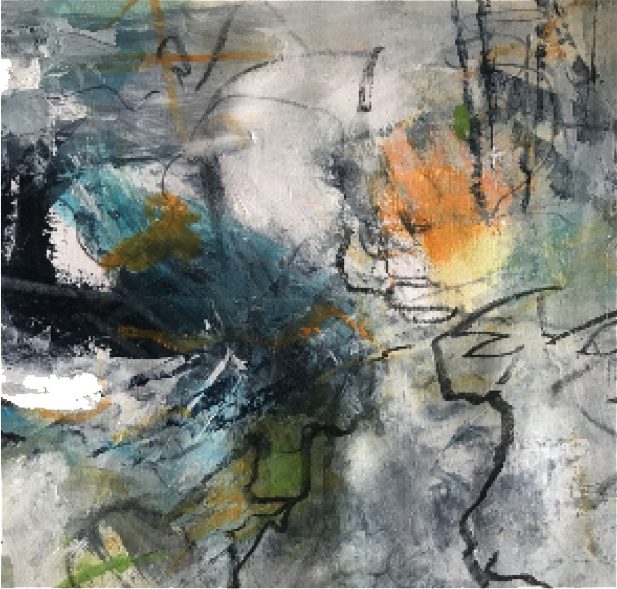 About West Cumbria Artistic Network
West Cumbria Artistic Network is a branch of EVAN, a CiC Company founded 5 years ago, which aims to inspire artistic people to get creative and provide the opportunities to showcase their work. Artists meet regularly, take part in events, and gain priority access to art opportunities. One of these recent events was 'May@4a' in Penrith – beginning the theme of 'Reconnect'. We are pleased that this exhibition, our first in this new gallery, has been quietly successful with one of our artists Miriam Page achieving a full sellout of her four pieces of work!  May@4a was an opportunity for WCA artists to preview work they have produced for 'Meanders', our annual event showcasing our work in Cockermouth. This has grown in popularity year on year with many sales last year, and is on from 18th June to 3rd July.
Contact West Cumbria Artistic Network
Maggi Toner-Edgar Tel 07773 158941
Available – normal office hours & evenings.
email: mtedgar@me.com
EVAN Web site: evanevents.co.uk
#madeinevan #westcumbrianarts #edenvalleyartisticnetwork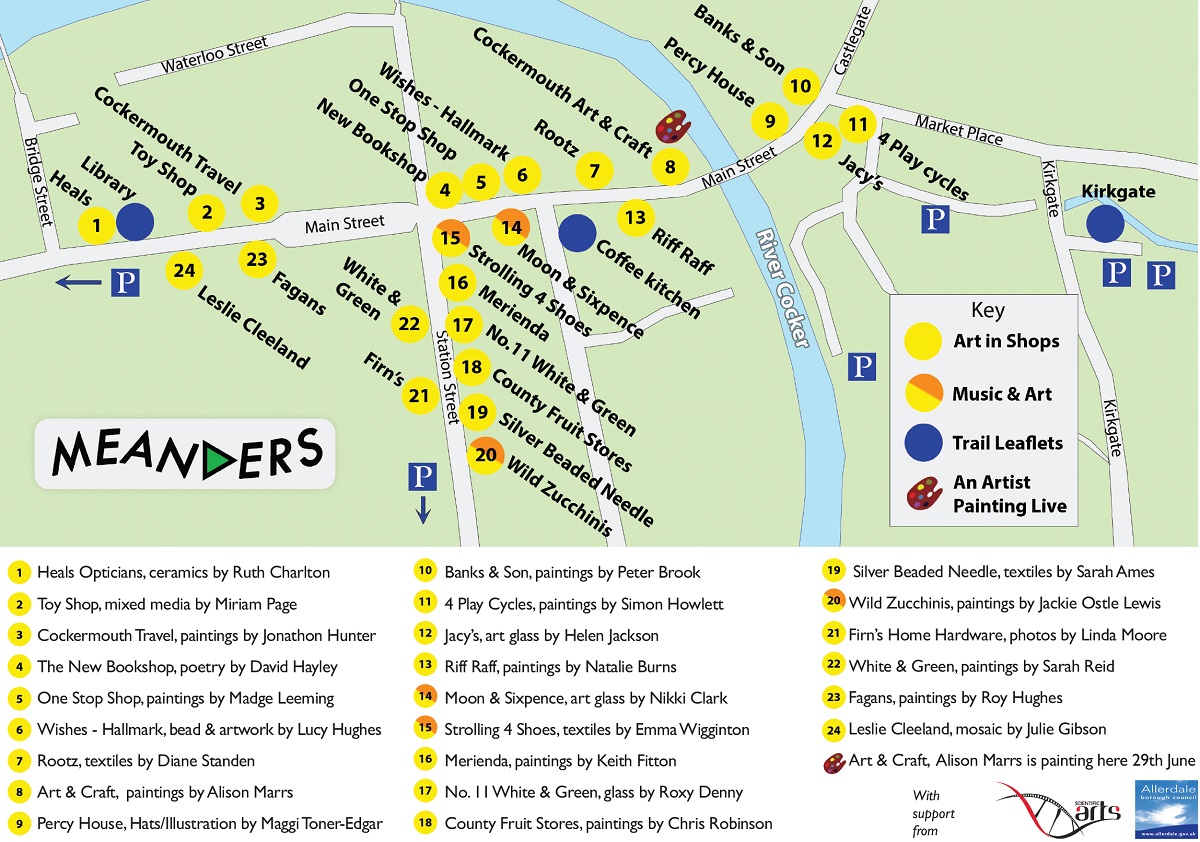 Related Events
Want to share an event with us? Submit event