We Remember Our Victoria Cross Heroes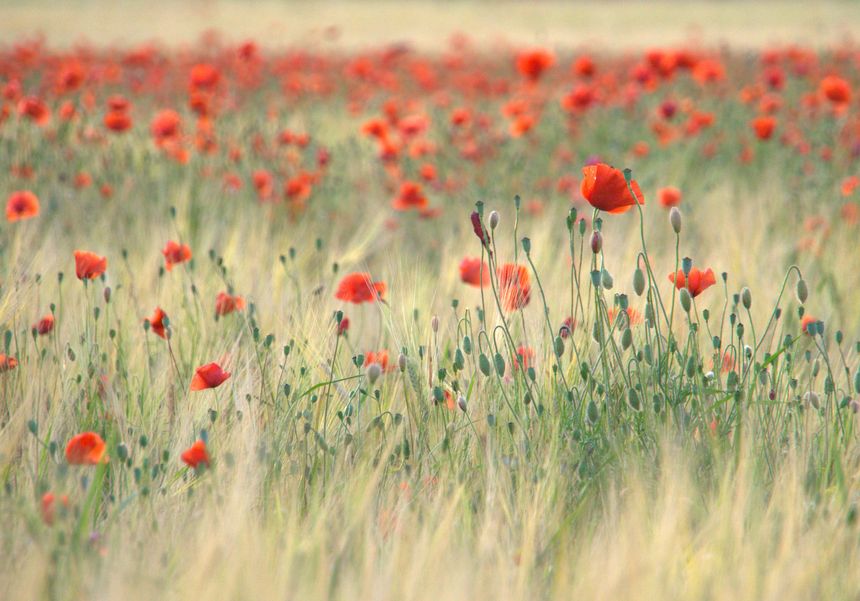 Victoria Cross Heroes remembered  –  The Victoria Cross (VC) is the premier award of the British Armed Forces for gallantry in the presence of the enemy.
It was introduced by Queen Victoria in 1856 to honour acts of valour during the Crimean War. The metal from which earlier VC's were struck was said to be from the bronze of Russian guns captured at Sebastopol, although research indicates later medals are not.
This prestigious prize has been awarded to numerous Cumbrians and with Remembrance services set to be diminished this year it's fitting we remember the gallantry of some of our heroes.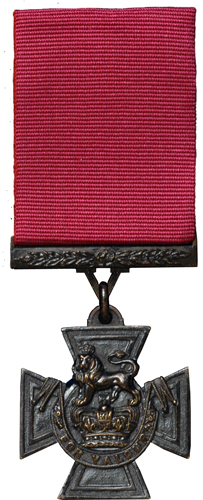 Two West Cumbrian soldiers with the Border Regiment were among the earliest recipients of the Victoria Cross in World War One.  On 21 December 1914 James Alexander Glenn Smith, V.C. from Workington and Abraham Acton, V.C. from Whitehaven, successfully rescued two wounded comrades from No Man's Land under heavy fire.
Each town would honour their respective hero but Abraham Acton V.C. was killed in action on the frontline and would never see Whitehaven again.  In contrast, James Smith received a gunshot wound to the arm in March 1915.  A "Blighty wound", it saw him shipped to a hospital in England.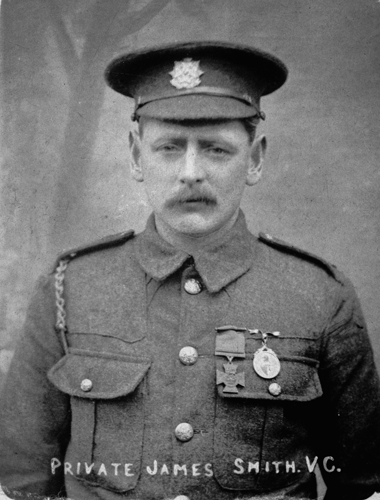 After being discharged, James sent a telegram to his father to say he was on his way to Workington.  Word quickly passed around town and a huge welcome party awaited with the Town Council assembled at the Commercial Hotel, a detachment of soldiers lined Station Square and the town band marched to the railway station alongside a large crowd.
It would have made a homecoming fit for a hero but James missed the last train home and Workington's 'conquering hero' returned another day.
Smith's VC is held by the Museum of Military Life in Carlisle while Acton's is held at the Beacon in Whitehaven.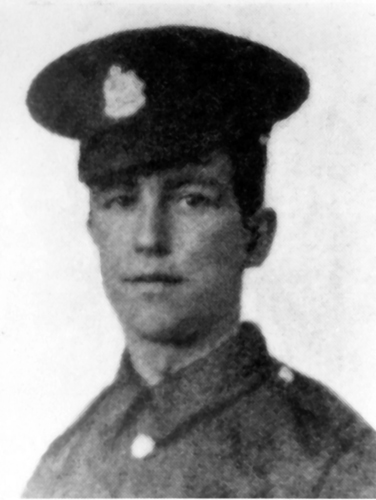 Abraham Acton 
Second Lieut Joseph H Collin came to Carlisle as a child with his parents. He worked at a tailor on English Street before enlisting. On 9 April 1918, at Givenchy in France, Collin was in charge of a platoon with five survivors and needed to withdraw under heavy fire. He single-handedly attacked a machine gun with his revolver and disabled its team with a grenade. With a Lewis gun, he engaged a second enemy machine gun until he was mortally wounded. His name is found on two war memorials in Carlisle.
Robert Mathew Beatham was born in June 1894 in Glassonby.  He migrated to Australia aged 20 and enlisted in the Australian Imperial Force in 1915.  He saw a month of service at Gallipoli before the evacuation to Alexandria, he was sent to France and wounded several times before rejoining his unit on the Western Front in February 1918.  He was 24 when he was killed in action at Rosières, on the second day of the Battle of Amiens.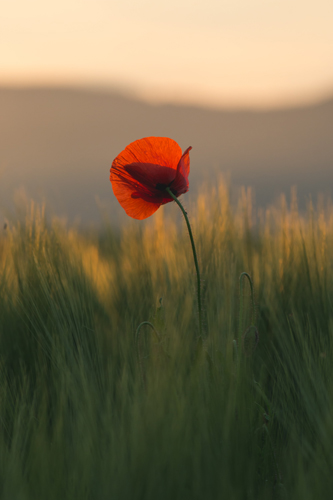 He was posthumously awarded the Victoria Cross for conspicuous bravery and self-sacrifice during the attack when the advance was held up by heavy machine gunfire.  Beatham and another dashed forward and fought the crews of four enemy machine guns, killing ten and capturing ten others.  The advance continued and, although wounded, Beatham dashed forward again and bombed a machine gun.  He was riddled with bullets in the attack and died on 9 of August 1918.
Remembrance may not feel the same this year but it's still worth taking time to bear in mind the bravery and sacrifice of our armed forces.
Some photos courtesy of Cumbria's Museum of Military Life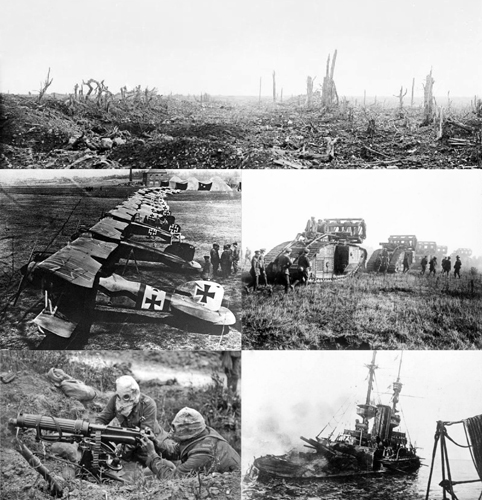 Share It: