Cumberland's Coronation Celebrations
Cumberland's Coronation Celebrations
With only weeks to go until The King and Queen's Coronation, Cumberland Council has announced their plans for public screenings of the historic events.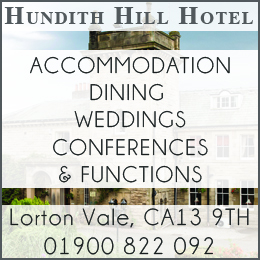 The Coronation of King Charles III and Queen Camilla will take place on Saturday 6 May, followed by a televised pop concert on Sunday 7 May.
Both events will be shown live in two venues within the Cumberland area – Carlisle's Victoria Park (part of Bitts Park) and Workington Leisure Centre's big screen.
All events will be free to attend.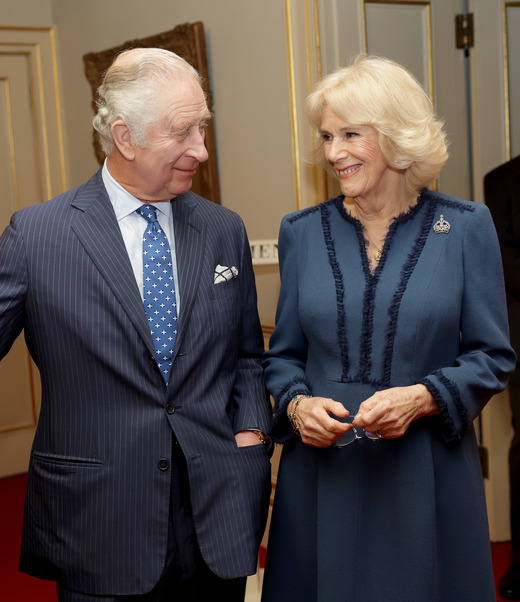 Cumberland Council Cllr Anne Quilter, Portfolio holder for Vibrant and Healthy Places said:
"This is a great opportunity for local communities to come together for this historic occasion. The family friendly events provide the chance to join in the celebrations."
The arrangements for the Workington screening are:
These will be family friendly events, with no alcohol allowed. Organiser's encourage families to bring a picnic to enjoy the screenings as no food concessions will be available on either days.
Saturday, 6 May: 9am to 1pm, screening of the build up to the Coronation and the actual event.
Sunday, 7 May: Coronation Concert only, times not confirmed but assumed to be 7pm – 9.30pm.
The programme for the Carlisle events is:
Carlisle's events will also include food and drink stalls.
·       Saturday 6 May: 9am – 1pm, including the Coronation at 11am.
·       Sunday 7 May: From 4pm including the screening of two family films and the live screening of King's Coronation Concert. The event is likely to end around 9.30pm.
If you're planning to attend the Carlisle event:
·       The screen will be located near to the Queen Victoria monument in Bitts Park. The main pedestrian access to the site is via Bitts Park car park or Mayor's Drive.
·       Please bring your own seating.
·       Bring along a picnic or buy food and drink from the food and drink concession stalls at the site.
·       Tribe Carlisle will be open over both days.
·       Please be aware that Bitts Park car park will be closed over the weekend, however there will some provision for disabled parking. All other car parks will remain open and normal charges will apply.
·          In addition to the public toilets in Bitts Park, there will also be additional portaloos.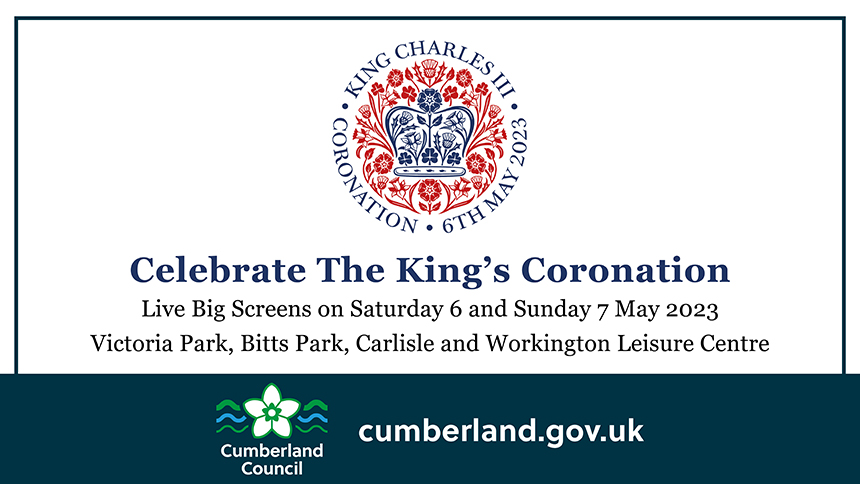 For updates on the events, please visit www.cumberland.gov.uk
Share It: