Covering ground- An exhibition with a love of maps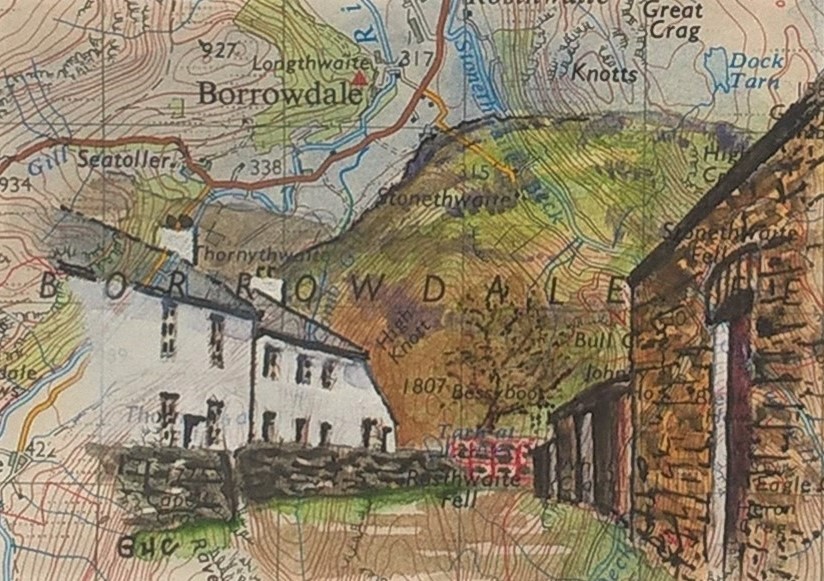 Covering Ground is a new exhibition in Denton House Cafe in Gosforth, by Jenny Mclaren and Natalie Burns with guest artist, Graham Caffull from Gosforth in the NE.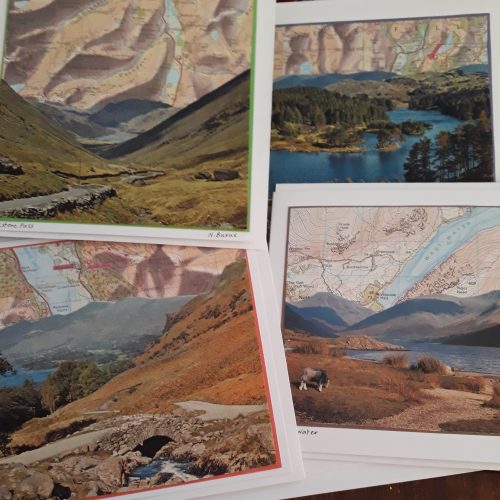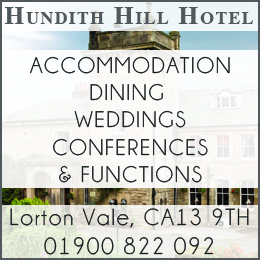 A love of maps brought these three artists together.
Jenny Mclaren, based in the Eskdale valley, finds walking is an essential part of her art making process. She translates the energy and atmosphere of explored places into intriguing paintings on original maps.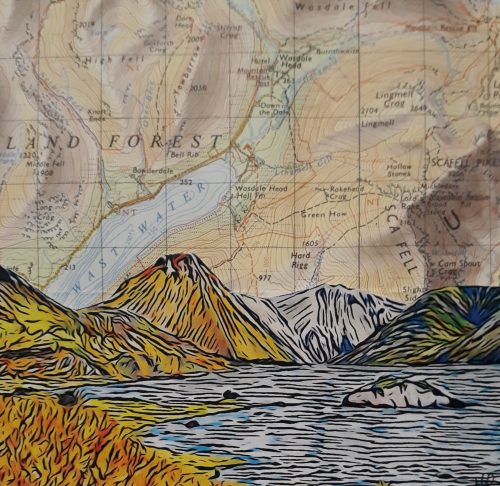 Natalie was born in West Cumbria and loves the local landscape. The mountains, forests and beaches all hold a fascination and are the inspiration for her work. As a keen orienteer since childhood she loves maps and began recycling old maps into art work in 2015 after inheriting a lifetime of Ordnance Survey maps from her Father.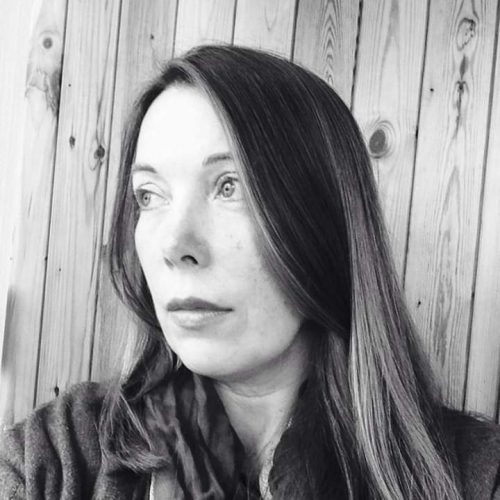 Through Instagram they met Graham Caffull. Graham developed his obsession with maps during regular visits to the Lake District, always accompanied by Alfred Wainwright's pictorial fell walking guide books. Maps only found their way into his artwork quite recently but he continues to be inspired by the landscape and the places around us and tries to translate this into his paintings.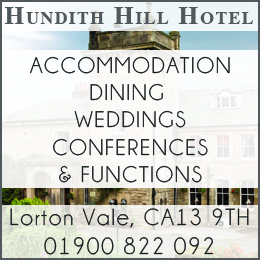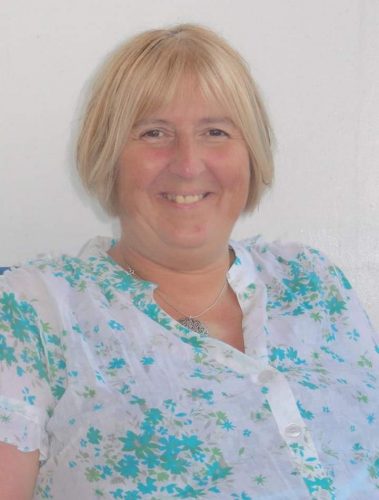 Natalie and Jenny regularly sell their work in Denton House Cafe and following their successful exhibition, Crossing Paths, in 2018 they are delighted to return with new work and introduce the work of Graham to the area.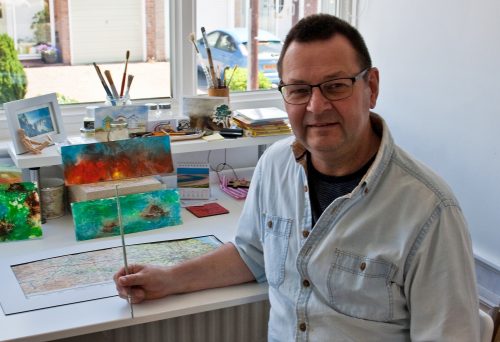 The exhibition begins on the 30th March with an opportunity to meet the artists on the Saturday afternoon. It will run for three weeks.
Websites
http://www.jennymclarenstudio.com/
Follow the artists on instagram
@natburnsy   @picturemap @jennymclarenart