Carlisle Green Room – THE SHOW WILL GO ON!

Carlisle Green Room – THE SHOW WILL GO ON!
Carlisle Green Room Club is excited to announce the re-opening of their Theatre on West Walls, Carlisle.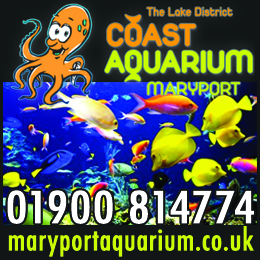 After 18 long months of closure, the hardworking volunteers of Carlisle Green Room Club are busy dusting off the cobwebs and sweeping the stage in order to finally be able to provide Carlisle with first class productions from our talented team of actors.
Our first major production will be:
HANDBAGGED by Moira Buffini.  Directed by John Metcalfe, this will run from Monday 11th October to Saturday 16th October 2021.  Tickets will be on sale from Monday 16th August.  These can be purchased from Ticketsource or Carlisle Tourist  Information Office.  Price £10 (members £9).
On a more informal note we will be presenting a Radio Play from 22nd – 24th September @ 7.30 pm (doors and bar will be open from 6.30 pm).  Admission £5 on the door.
We are also delighted to announce that our annual Pantomime will be going ahead this year, (oh yes it will!):
ALADDIN – Directed by John Metcalfe and David Wood, will take place from December 2nd to December 11th 2021.   Auditions for the pantomime will take place at the Green Room Theatre from 6.30 pm onwards, the dates for auditions are:  Tuesday 31st August, Wednesday 1st September and Thursday 2nd September, so please come along if you fancy treading the boards!  All are welcome.
Tickets for the pantomime will not be on sale to the general public until mid October.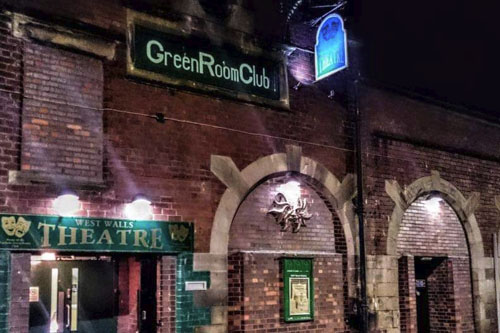 The Club are also planning lots of social events leading up to Christmas.  
Along with St Cuthbert's Church, we will be holding a Grand Summer Fair on Saturday 28th August 2021 from 10am – 1 pm.  This will take place on the lawns of St. Cuthbert's Church or Tithe Barn and West Walls Theatre if inclement weather.   Please come along and meet our members who will gladly give you a tour of the Theatre including the bar (which will be open!)
A Quiz night will be held in the Theatre Bar, every last Sunday of the month, commencing Sunday 26th September at 7 pm.  Teams of up to 4 people.  
We would like to thank our loyal members and friends who have supported us and sent messages of encouragement throughout the closure and would like to welcome anyone interested in joining our team of volunteers to our beautiful theatre.
Visit our website or Facebook page to keep up to date with all our news.
---
WE HOPE YOU HAVE ENJOYED THIS EASY TO ACCESS & FREE ARTICLE – BUT WE COULD REALLY DO WITH A LITTLE SUPPORT
Why not become a Fan – Supporter and Member by Taking up our Limited Offer – Every edition of The Cumbria Guide delivered to your home, alongside our Exclusive 'Cumbria Guide Loyalty Card' –
Spend More – Save More and Help Support our Local Businesses around Cumbria ….
Click here Today and start saving
Share It: