Aubergine & Red Onion Bake – Embellish with Relish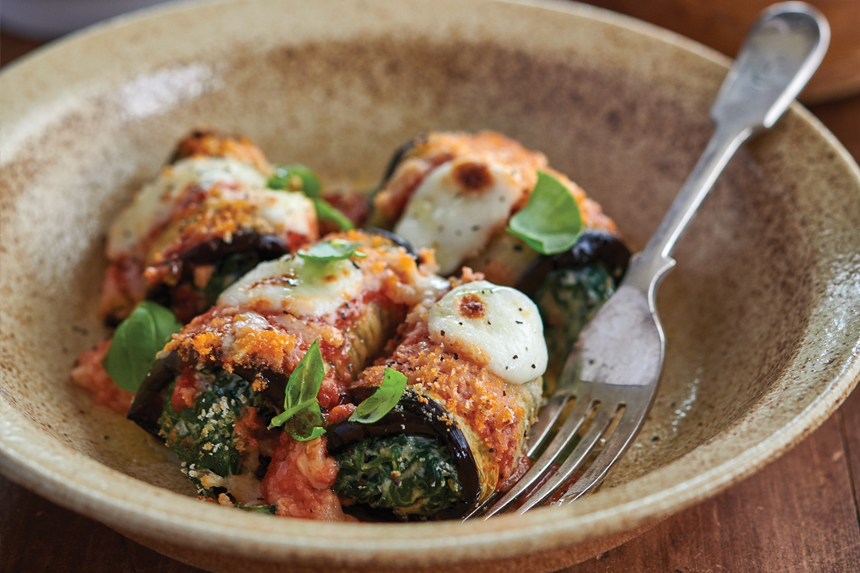 Aubergine & Red Onion Bake – Embellish with Relish. Bring your store cupboard essentials to life with The Hawkshead Relish Cook Book.   These simple but satisfying meals are packed full of flavour and make the most of the jars and bottles tucked away in the cupboard.
Baking instead of frying the aubergine will reduce the amount of fat needed in this dish. It's very versatile and you can stuff the rolls with your own Bolognese sauce instead of the ricotta and spinach.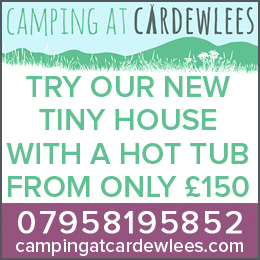 Preparation time: 30 minutes |
Cooking time: 45 minutes | Serves: 4
Ingredients
2 aubergines
2 tablespoons olive oil
Knob of butter
1 finely chopped onion
1 finely chopped clove of garlic
500g baby spinach
250g tub of ricotta
2 tablespoons Hawkshead Relish Red Onion Marmalade
Salt and pepper
2 tins of chopped tomatoes
1 teaspoon mixed dried herbs
4 tablespoons fresh white breadcrumbs
200g grated mozzarella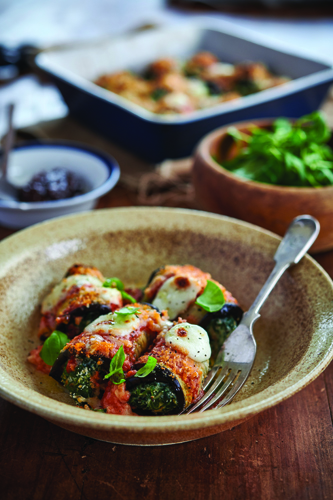 Method
Heat the oven to 220°c and slice the aubergines lengthways into half centimetre thickness. Brush both sides of the aubergine with oil and bake in the oven for 12 to 15 minutes until tender, turning halfway through.
In a small pan, melt the butter with a little olive oil, add the onion and cook until soft but not coloured, then add the garlic and cook gently for another minute.  Add the spinach leaves, remove from the heat and set aside to cool.
Drain off watery liquid and transfer to a large bowl. Mix in the ricotta and Red Onion Marmalade then season with a little salt and pepper. Place a teaspoon of the filling onto each of the aubergine slices and roll them up, put them into an ovenproof dish with the join facing down.
Pour over the chopped tomatoes, sprinkle the dried herbs and drizzle with olive oil. Mix the breadcrumbs and grated mozzarella and sprinkle over the top. Bake for 25 to 30 minutes until golden brown and piping hot.  Serve with a fresh green salad.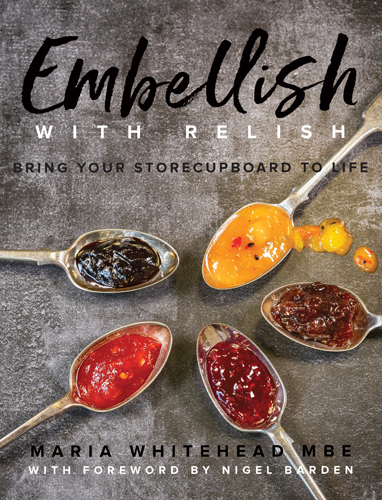 Tip
Toast rice in a dry frying pan until puffed and crispy, or pine nuts, and sprinkle over the rolls or salad before serving.
Embellish with Relish is available to buy in all good bookshops or online at www.mezepublishing.co.uk
---
WE HOPE YOU HAVE ENJOYED THIS EASY TO ACCESS & FREE ARTICLE – BUT WE COULD REALLY DO WITH A LITTLE SUPPORT
Why not become a Fan – Supporter and Member by Taking up our Limited Offer – Every edition of The Cumbria Guide delivered to your home, alongside our Exclusive 'Cumbria Guide Loyalty Card' – All of the above and also including other special offers from less than £2 per month.
Spend More – Save More and Help Support our Local Businesses around Cumbria ….
Click here Today and start saving
---
As featured in…
Aubergine & Red Onion Bake
Aubergine & Red Onion Bake
Aubergine & Red Onion Bake
Share It: