All the Charm at the Wooly Farm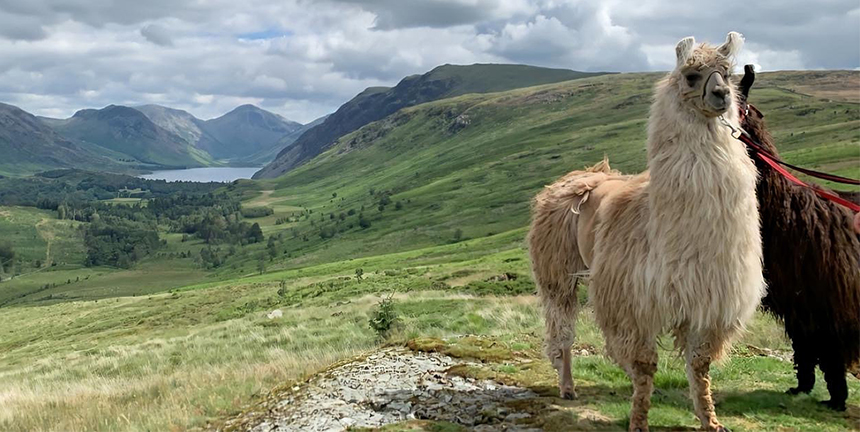 If you love animals, breathtaking scenery, Fells, a good long walk and a nice cuppa and slice of cake, then The Woolly Farm at Santon Bridge is definitely the place for you.
Dan and Amy have recently opened their doors once again and man have they been busy, not just with a steady stream of visitors, but also busy planning, creating and building their little bit of paradise.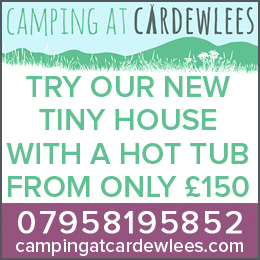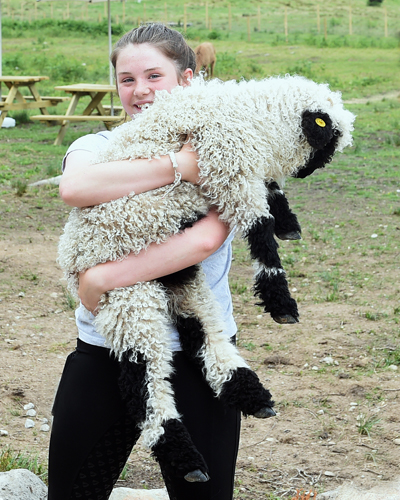 The Woolly Farm is hidden away in Santon Bridge in the Wasdale Valley, offering unique ways to explore this majestic part of The Lake District.You could pass it and not even know.
To find them, pass The Bridge Inn at Santon Bridge and half a mile up the road you will find the signs which direct you down a Bridle-Way that has existed for centuries.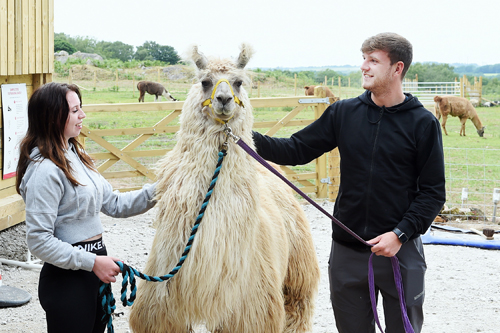 There you will stumble upon The Woolly Farm, hidden, secluded and absolutely divine.
You will be greeted by friendly staff, but more importantly they have a wee gang of Valais Black Nosed sheep that welcomed me by nibbling my hands, nose and ears, the cutest wee creatures I've encountered.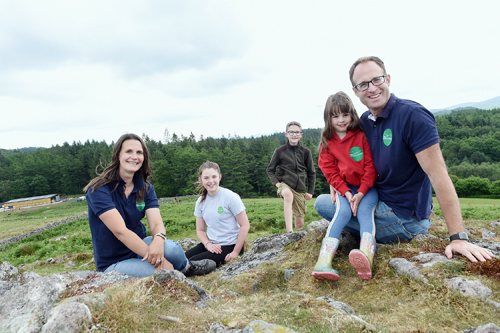 Also you will find , Llamas, Alpacas, Kune Kune Pigs, Pygmy Goats, Ponies, Horses and Buddy the Donkey, ( he needs a pal, so if you know someone who has one then get in touch)
Whether you are coming along to  Meet & Greet the animals or Trek with the Alpacas or Llamas, you are in for a fantastic day.  No rush here, it's all about tranquility, nature and fun.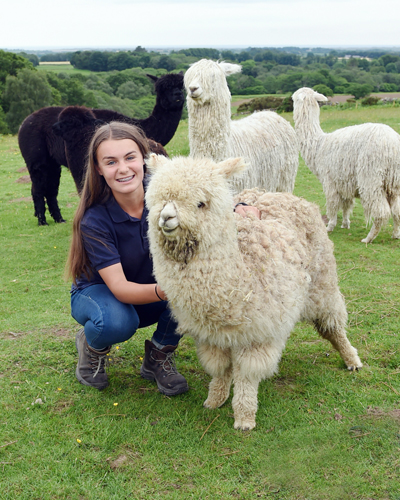 Recently opened is The Potting Shed – Snack Shack whereby you can enjoy a variety of Tea Coffee, Cakes, Sandwiches and other delights, sit back and enjoy the views which are simply magnificent.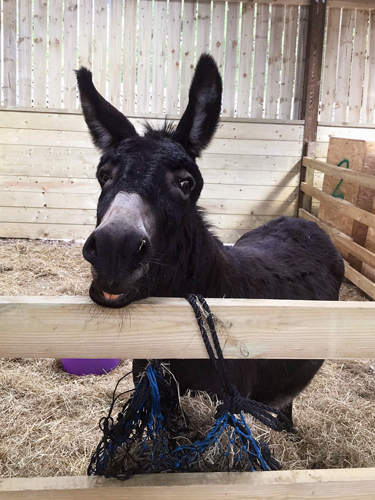 One of the main attractions here is Llama Trekking, enjoy a Trek up Irton Pike with one of the many Llamas. The Fell Trek takes you across their beautiful farm, past ancient trees, through dense woodland to the top of Irton Pike, where (weather-dependent) you'll find stunning views toward Scafell Pike and more, so much more.
If mountaineering isn't your thing and you prefer a more relaxing Trek, then the Farm Walk is the one for you.  With an Alpaca this will take you all over the 55 acre Farm, down to their Secret Valley where your eyes will delight at the views, then you will wind your way back up again.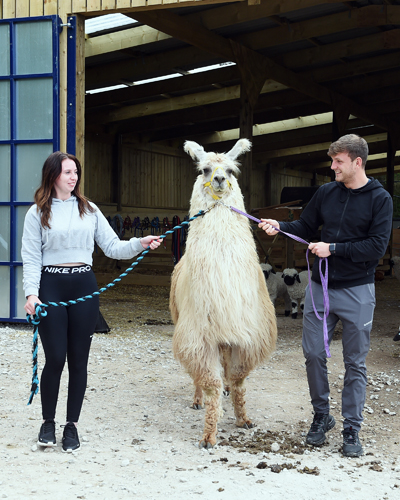 If you would like to Walk with Alpacas but are allergic to animals, you will be pleased to know that Alpaca Wool is Hypo-Allergenic, so no worries there.
If you are coming specifically for any of the Treks, this does include Meet and Greet and you are very welcome to spend the whole day at The Woolly Farm.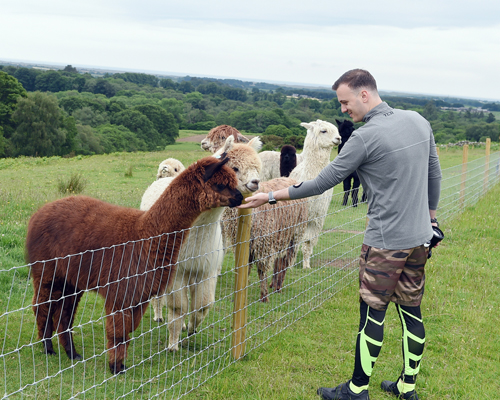 Coming soon, hopefully, is The Woolly Farm Maize- Maze, come and get lost. Dan and Amy have planted the seeds so now it's just a waiting game, so keep an eye on their social-media pages for UP-dates.
As well as all of the above, The Woolly Farm are pleased to announce that they will be launching their Pop-Up Campsite as of July 9th. I have seen where the pitches will be situated and WOW, are you campers in for a real treat.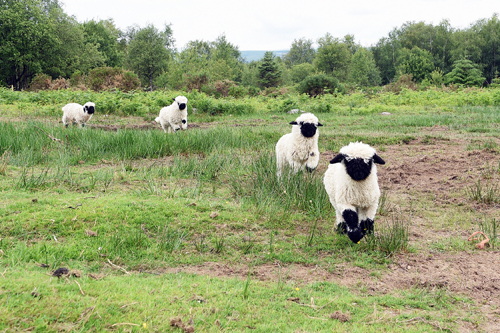 The Woolly Farm Pop-Up campsite will be open until early September. Our advice is to Book Asap.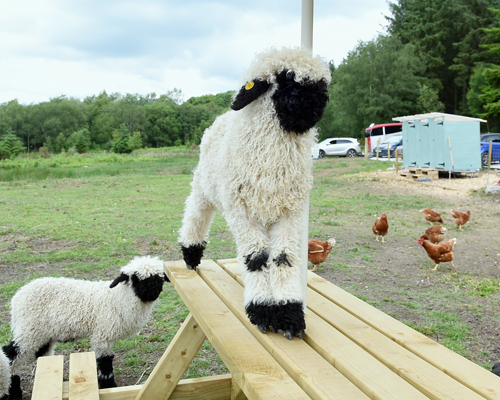 To Book – contact The Woolly Farm – 07943276108 or visit www.thewoollyfarm.com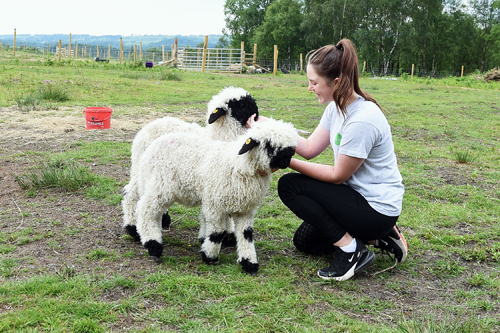 ---
WE HOPE YOU HAVE ENJOYED THIS EASY TO ACCESS & FREE ARTICLE – BUT WE COULD REALLY DO WITH A LITTLE SUPPORT
Why not become a Fan – Supporter and Member by Taking up our Limited Offer – Every edition of The Cumbria Guide delivered to your home, alongside our Exclusive 'Cumbria Guide Loyalty Card' – All of the above and also including other special offers from less than £2 per month.
Spend More – Save More and Help Support our Local Businesses around Cumbria ….
Click here Today and start saving
Share It: