Take a bit quiet time at Carlisle Cathedral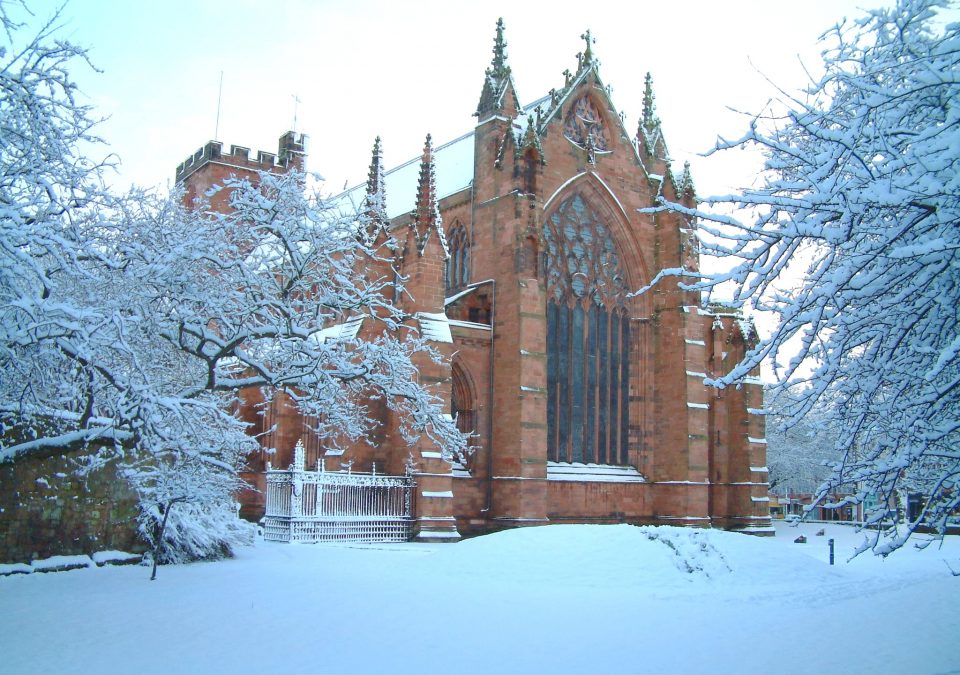 Christmas is a celebration but it can also be a very stressful time for people. 
A short walk from the bustling crowds in the markets, shops and arcades is the Cathedral.  Open all day it's free to enter and welcomes everyone of any faith and of none. So if you feel the urge for a little bit of 'me' time, there is no better antidote to the crazy rushing around outside. The calm surrounds of the Cathedral are perfect for quiet contemplation whether you are religious or not.  Taking a moment for some reflection is certainly not time wasted.
The Cathedral also holds regular services throughout December that include live music and carols sung by the Cathedral Choirs. On Christmas Eve, there will be a range of services including Midnight Mass as well as Christmas Day services.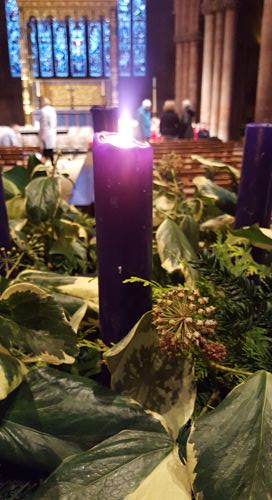 Sunday 1 December at 3 pm – Advent Carol Service, with a programme of organ music and the choirs
Wednesday 4 December at 7.30 pm – HM Forces Carol Service, the annual service for the Duke of Lancaster's Regiment (ex Border Regiment)
Friday 6 December at 7.30 pm – Eden Valley Hospice Carol Service
Monday 9 December at 7 pm – University of Cumbria Celebration Concert – with music from students of the University's Performing Arts courses
Friday 13 December at 7.30 pm – Cathedral Choirs Christmas Concert.  Tickets: £10 (under-18s free) available from www.carlislecathedral.org.uk or the gift shop
Monday 16 December at 7 pm – Trinity School Carol Service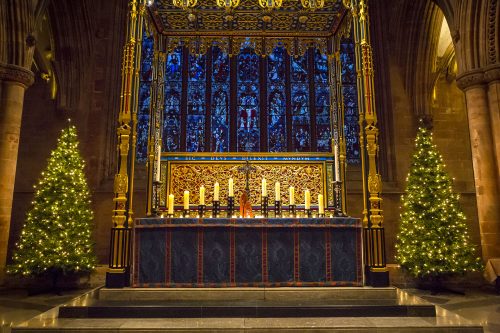 Sunday 22 December at 3 pm – Special 'shoppers' carol service with the Cathedral Choirs – an afternoon carol service on the last Sunday before Christmas
Monday 23 December at 6.30 pm – Festival of Carols and Readings – the annual festival with the cathedral choirs singing
Tuesday 24 December at 3 pm – Crib Service, with music sung by the Cantate Children's Choir
Tuesday 24 December at 6.30 pm – Festival of Carols and Readings (as 23 December)
Tuesday 24 December at 11.30 pm – Midnight Eucharist
Wednesday 25 December at 10.30 am – Christmas Day Service with the choir.
All services and choirs are completely free and everyone is welcome to come along.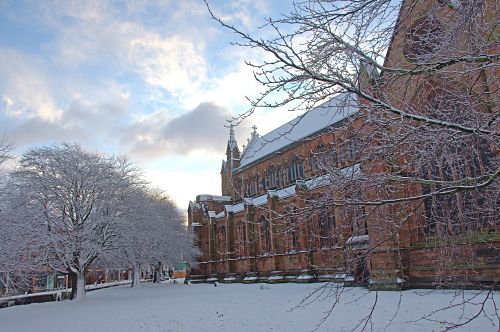 Share It: