Doing your dirty work. SK Drainage Solutions Ltd are here for just that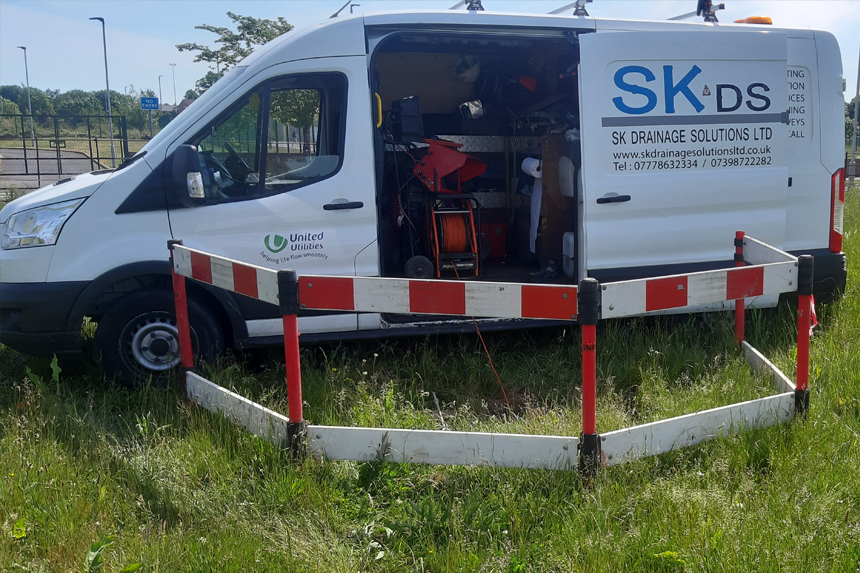 Doing your dirty work. SK Drainage Solutions Ltd are here for just that. SK Drainage Solutions Ltd is affectionately known as SKiDS by its staff. 
The company was formed in 2018 by Kevin Hughes and Lucy Wilson, who brought over 20 years experience in the industry with them.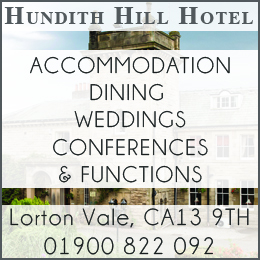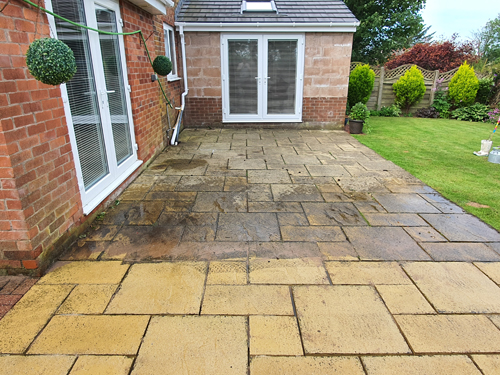 Drains are the last thing people think about but the first priority if a problem arises and SKDS pride themselves on their personal and professional service.    
Their 24-hour call-out service will clear blockages anytime and anywhere.  Each van is equipped with a jetting unit, inspection camera and mechanical drain cleaning equipment to clear blocked or damaged drains quickly and as efficiently as possible.   
SK Drainage Solutions are accredited professionals specialising in the installation of UV drain liners which can seal damaged pipes without the need for excavation.  Their CCTV drain surveys are uploaded to an online link within 24 hours of completion and footage is sent directly to the client.  While their drain tracing will find the route, location and depth of a sewer using the latest technology.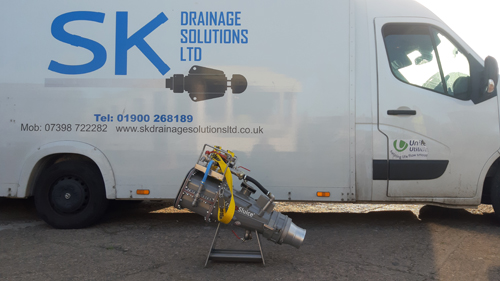 Drainage can be dirty work sometimes and SK Drainage Solutions excavate and reinstate drains, patch and repair defects and clean sewers using high-pressure water jets. Their vacuum tankers will clear grease traps, road gullies and septic tanks.
They also install sewage treatment plants, soakaways and septic tanks to comply with new regulations that were introduced in early 2020 with little fanfare but hefty fines.  Environment Agency Septic Tank General Binding Rules now specify septics must be replaced by a full sewage treatment plant if your tank discharges into surface water like streams, rivers, ditches or drains.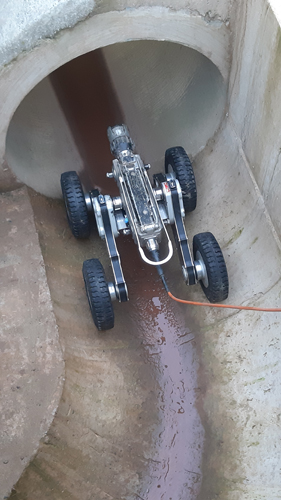 The new regulations have caused headaches for sellers, buyers, solicitors and vendors said Lucy:  "House sales have fallen through because the septic tank did not comply but you can contact us for a free assessment.  We'll provide a quote, and if appointed, we'll cover everything from building control applications to installation.  As the approved Tricel Septic Tank installer for north England, we offer great prices on tanks that will last a lifetime."
Give SK Drainage Solutions a call today to make sure you don't get caught out by the new rules on Septic Tanks and end up with a massive fine.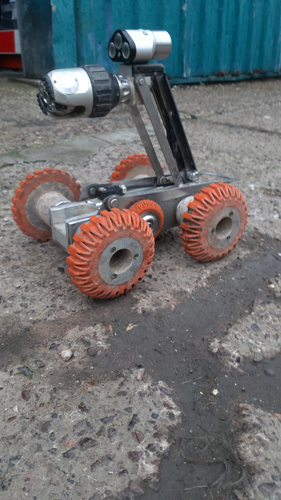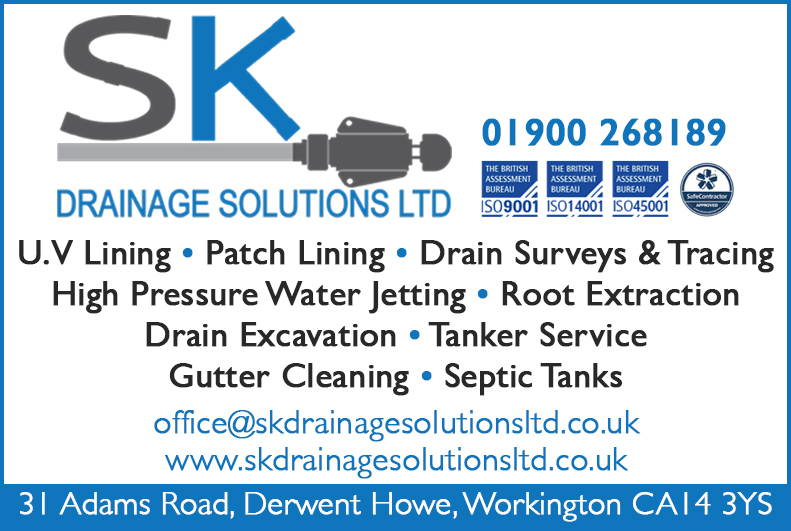 ---
WE HOPE YOU HAVE ENJOYED THIS EASY TO ACCESS & FREE ARTICLE – BUT WE COULD REALLY DO WITH A LITTLE SUPPORT
Why not become a Fan – Supporter and Member by Taking up our Limited Offer – Every edition of The Cumbria Guide delivered to your home, alongside our Exclusive 'Cumbria Guide Loyalty Card' – All of the above and also including other special offers from less than £2 per month.
Spend More – Save More and Help Support our Local Businesses around Cumbria ….
Click here Today and start saving
As featured in…
Share It: