Restoring the Glory with Greta Motor Body Works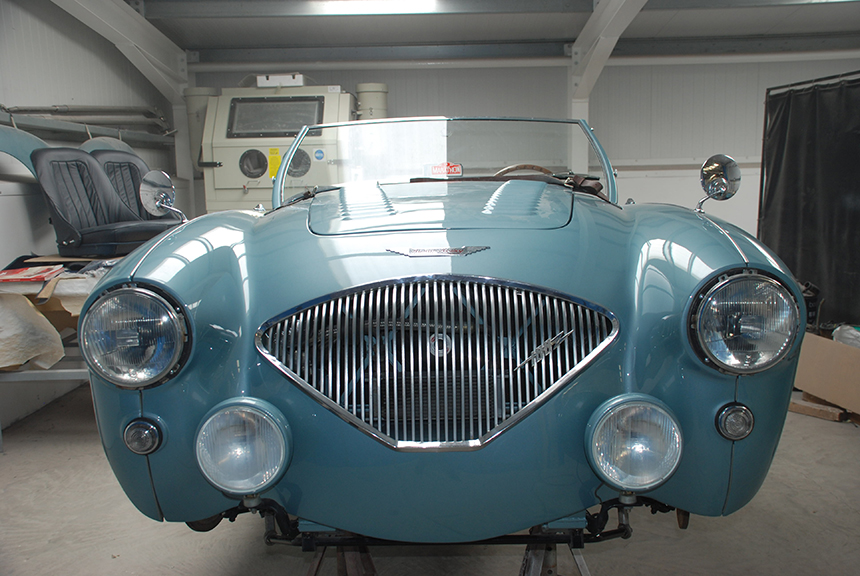 Restoring the Glory with Greta Motor Body Works Ltd.
Have you bought a classic car in need of a bit of restoration thinking it would make a great project? Has that project now spent the last few years sitting in a garage gathering dust?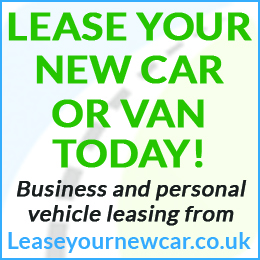 If you answered yes to both questions then maybe it's time to give Greta Motor Body Works a call.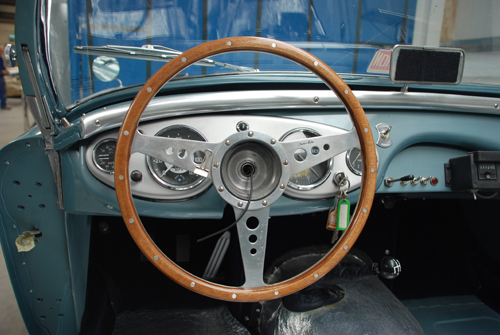 The family-run business in Keswick has always carried out classic car restoration alongside the normal standard vehicle body repairs.  However, with their growing team, specialist equipment and apprenticeship programme they are investing in the future and expanding this aspect of the business. Everything is in place to allow them to manage all aspects of classic car restoration and repairs.  No matter how big or small the job may be.
The firm was set up in 1961 and is almost as classic as the cars they work on but Greta Body Works is more than a body shop, it boasts a huge workshop with the latest equipment and a highly trained workforce.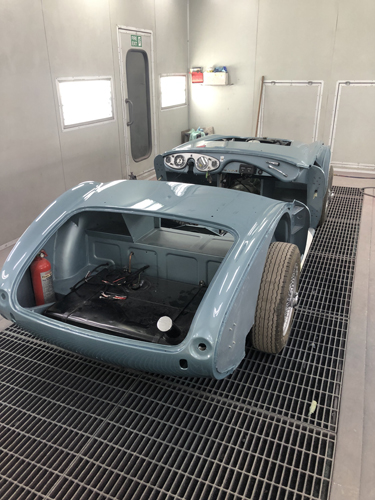 "We have state of the art spray and drying booths, equipment and facilities," said engineer Dave Myers. "And we deal with all aspects of restoration, remanufacture welding, assembly and servicing.  Our team has over 200 years of experience in the industry, it's more of a vocational calling for us because we are car enthusiasts and as active members of the classic car community we have extensive industry contacts.
We have a project management system in place to expedite the works and that's why we think we're the best people to help you manage your project. Over the years our facilities and equipment have developed, plus we now have toolroom and specialist sheet metal manufacturing capabilities. If you need a job that requires a clean build area we have created a segregated space for that too."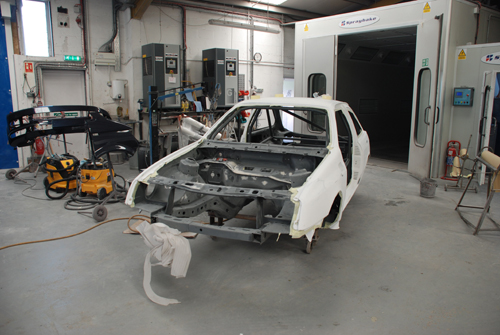 From stripping back a vehicle to the basic shell, replacing panels, mechanical rebuild, bringing interiors back to life or finding the perfect bit of trim, Dave is certain the client benefits from the contacts and years of knowledge:
"While we manage the details the customers have oversight of the whole programme and are provided with progress and cost updates.  We can adopt a sympathetic approach with regards to originality or we can undertake partial or full nut and bolt restorations which can lead to better than original standards. As enthusiasts, we realise that classic cars are very emotive and a lot of people have a love affair with their project. We can manage the process but it is their car and whether they want a say in every decision or simply want to keep track of the work is up to them.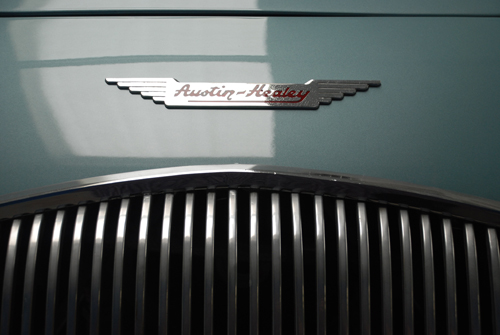 We work extensively with specialist suppliers and subcontractors and this ensures quality service is delivered and maintained. But should the customer have a favoured supplier for say an engine rebuild, we'll happily work with them. We can manage as much of the project or as little as they like.  If a customer wants to bring in their car to utilise us for our expertise on a quick job and then take it away that's fine. Ultimately, we're here to provide the skills and keep the customer's costs under control."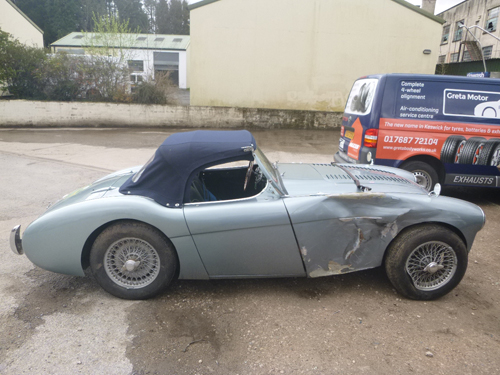 Greta Bodyworks pride themselves on maintaining aspects of bodyworks that would otherwise become consigned to the history books. If you need a panel remanufactured due to deterioration, parts welded, paintwork colour-matched or a vehicle realignment Greta has the facilities, engineering capabilities and skills.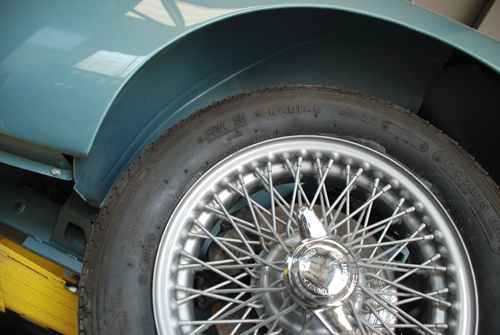 They can arrange a visit to your home or workplace for an initial assessment and can advise with accident damage and insurance works. Every car that has an extensive restoration receives an MOT and is tested by an independent engineer.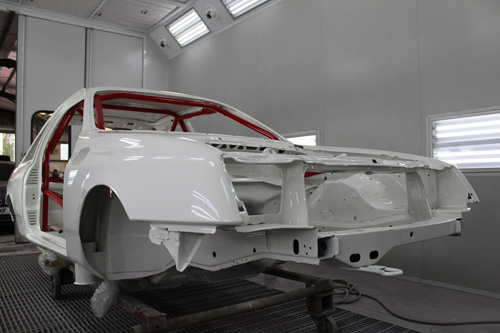 If it's time to finally start that restoration project, give Greta Motor Body Works a call, make it happen and take to the road.
Visit www.gretabodyworks.co.uk for more information, call 017687 72104 or email restorations@Gretabodyworks.co.uk

Restoring the Glory Restoring the Glory Restoring the Glory
Share It: