REACT Engineering get royal seal of approval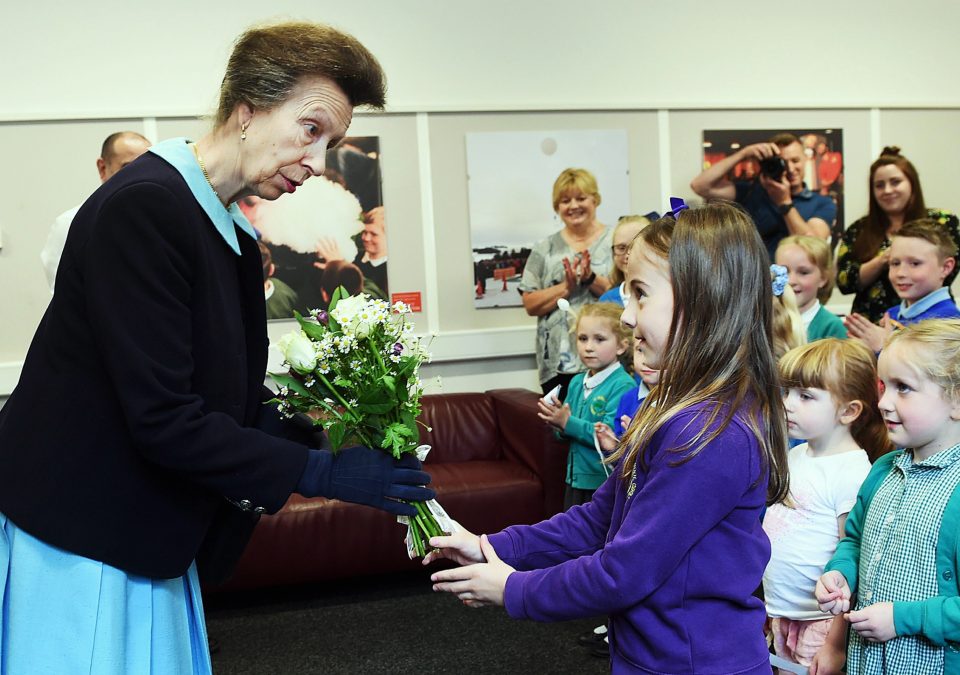 Princess Anne visited REACT Engineering, who are one of the tenants at Phoenix Enerprise Centre in Cleator Moor.  She meet with staff and heard how the company has developed its global expertise.  The business celebrates its 25th anniversary this year and hosted The Princess Royal for lunch.
Managing director Phil Redfern explained how the firm has developed its culture of innovation and has empowered a dynamic and talented workforce.  Phil, who was educated at Wyndham School in Egremont, and has worked his way to the top, said: "REACT is a great company to work for. Members of the team are always looking for better ways of working.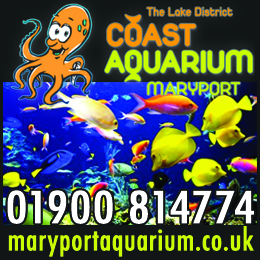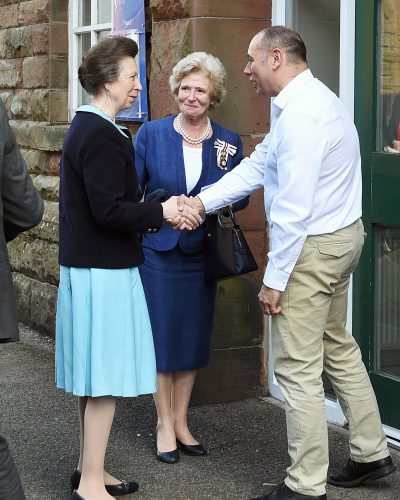 Pete Woolaghan welcomes HRH
"We proactively recruit young people as they have more potential to look at problems with a fresh perspective and fresh thinking. The way we operate is to encourage smart thinking and a solution-based approach to complex issues in industry.  Our mantra is that we provide 'smart answers to difficult problems'. 
"We rely on our people, often young people, to take that responsibility from an early stage in their careers. They do some seriously clever stuff.  That's what enables us to innovate, to be agile, and to provide effective and efficient solutions to problems in a range of sectors. We think that approach should be encouraged and nurtured. We'd like to see more companies like this coming through in Cumbria which will bring the county the diversification and vibrant business economy it needs."
Pete Woolaghan, who started the company with Trevor Craig and Steve Knight, is a former head boy of St Benedict's School and is well known for his work inspiring young people in science. He set up the REACT Foundation 15 years ago which aims to ensure young people in Cumbria have world class learning opportunities in science, technology, engineering and maths.
Princess Anne spent time with the REACTioneers who are an engineering club for 4 -11 year olds who meet every Tuesday. Beth Holmes, of Cleator Moor (and Jericho School) had the chance to hand over a posy to the Princess Royal who spent some time with the youngsters who gave the budding engineers a small talk on bridges.
The Princess also enjoyed a lunch onsite that was prepared by catering students from Lakes College.
Operations Manager at Phoenix Enterprise Centre Joanne Crowe said:  "It very promising and exciting to see royalty recognise the work of local engineers and entrepreneurs at REACT who do a lot of groundbreaking work."
Visit www.react-engineering.co.uk to find out how they are helping Cumbria or www.phoenixenterprisecentre.co.uk for more information on their quality facilities.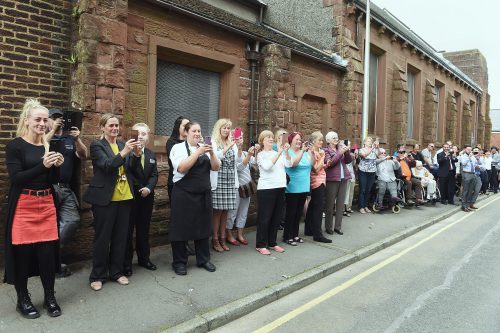 Locals crowd outside
Share It: