Our Hidden Heritage: St John's Church Waberthwaite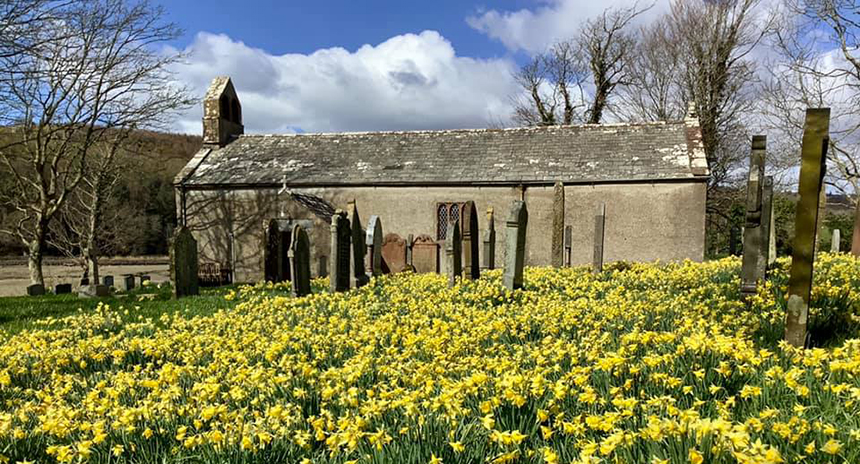 Our Hidden Heritage: St John's Church Waberthwaite
Hidden Gems are dotted throughout Cumbria, one such is St John's at Waberthwaite and what a stunning place indeed.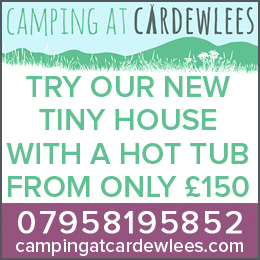 Catherine Winzor, Church Warden, said "We're used at Waberthwaite to having to explain to people where we are, but as well as being a great place to live, we've also got a story to tell."
There's been a church building on the banks of the River Esk since at least 1220, but centuries before then there were people here carving sandstone crosses with both pagan and Christian symbols. The church once looked out on a busy river crossing, used by travellers and Roman soldiers to cross north to Muncaster. What's left now is a sleepy backwater and a ford used only by the intrepid.
There's still a church – built around 500 years ago and still open for worship and visitors. Those who find it, comment on its peace, beauty and quirkiness! The font was carved by the Normans – probably from a Roman pillar they recycled and the pulpit was once much higher until someone sawed the bottom off.
The Georgians put in wooden box pews – making it easy to sit with your back to the preacher. There are countless stories to be told, all bringing our past to life.
"Over the centuries each generation has looked after the church and that responsibility has now passed to us," says Catherine. "We have the enormous task of not just looking after what's there, but restoring and repairing it. This heritage belongs to us all and must be safeguarded for future generations. For a small community this is a big challenge, but one we're up for.
We want to tell the story of St John's and share it with more people. By doing that we can preserve the past and create the future of this unique place.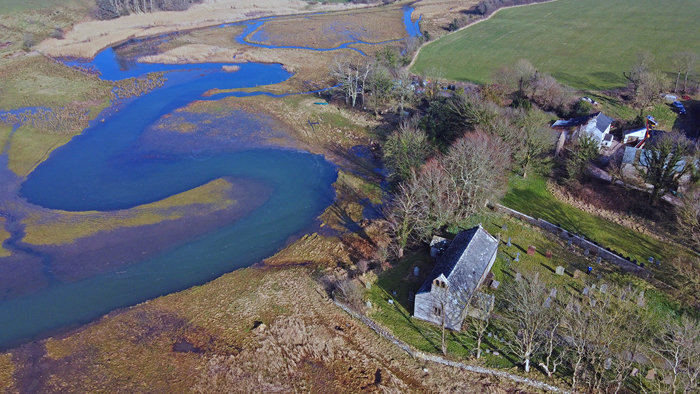 So – come and see what's so special for yourself: the church is always open. It's worth a visit at any time, but in spring the churchyard is stunning – covered in snowdrops, crocuses and wild daffodils. We're planning some special events in 2022 including talks, tours and an exhibition highlighting recent historic discoveries."
The first of these events takes place on Saturday, March 19th at 2.00 pm where you'll be able to look round, enjoy the spring flowers in the church and churchyard and listen to local history enthusiasts talking about their research. On Sunday 20th March, we're having a service at 12.30 to celebrate this very special place. There will also be an exhibition of photographs of the area. Tea and coffee available 11.00 – 4.00 pm
Everyone is welcome – look out for more details on Facebook www.facebook.com/St-Johns-Heritage-Project-409905766446049 or look at their website www.achurchnearyou.com/church/12465
Share It: