Let the dogs out at Keylangs fun to run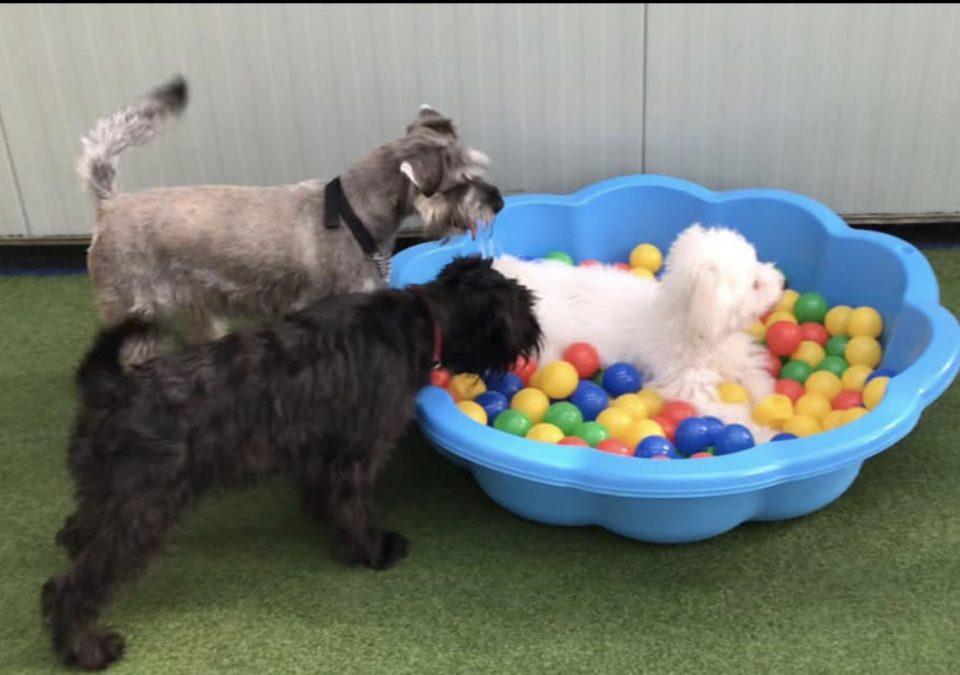 Keylang's Fun to Run K9 Play Park is one of those great ideas you can't believe someone didn't come up with it sooner.
The Doggie Play Park in Aspatria has proven to be a hit since the secure indoor area was opened in January.  Keylang's is the brainchild of Nicola Rear, she explained why she felt the park was essential:
"I wanted to make a safe, confined environment for owners and dogs to enjoy time together. There's people that can't let their dogs off the lead because they are rescue animals and with Cumbria being an agricultural area there are farmers getting their sheep worried, so I believe I'm providing a service that's helpful to everyone."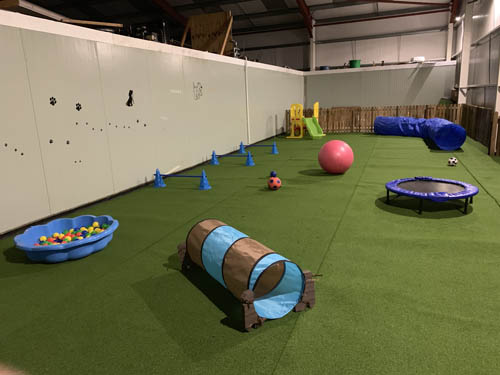 The outdoor play area will be open before summer and then Keylang's will truly be a one of a kind:
"The outdoor area is going to be astroturf which means that dogs will still be clean once they've finished playing, that is completely unique to Cumbria.  A six foot high fence will surround the area, so owners can sit back and have a cup of tea while their dog lets off some steam."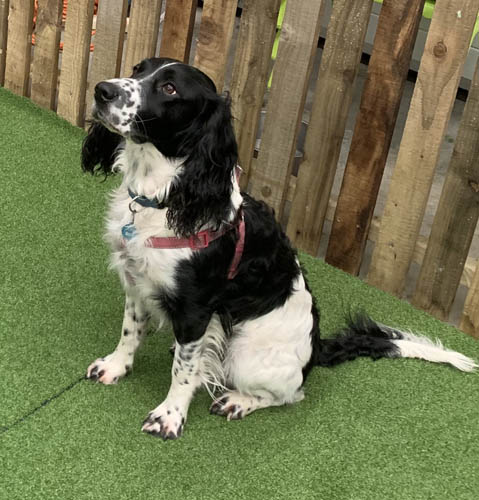 With wheelchair access, Keylang's is perfect for people with mobility issues to let their dog have a run around.
Kelang's also offers a private hire service which is great for dogs with aggressive tendencies who may never get off the lead.  That may be the most precious gift an owner can give a pooch that never gets the chance to run free and play.
Booking is essential because, understandably,  Nicola needs to match dogs in the playfields at the same time.  However, group play has proven to be a real hit and playdates for mixed dogs or breed specific sessions can be found online.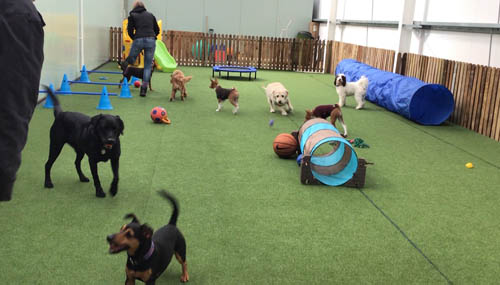 Tea and coffee is available for dog owners who are content to sit back and let their dogs play with others.
You can purchase memberships to Keylang's that offer a ten percent discount on all sessions and free refreshments.  Your pooch will also receive a complimentary gift and card on their birthday.
Take you dog to Keylang's and let them go wild.
For more information visit Keylang's Facebook page @keylangsfuntorun or call 07802 289488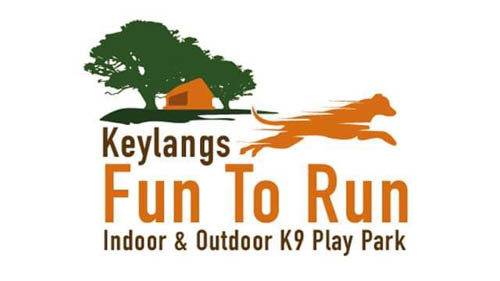 Share It: