Last chance to see the first photography and digital art festival to explore and celebrate the Cumbrian West Coast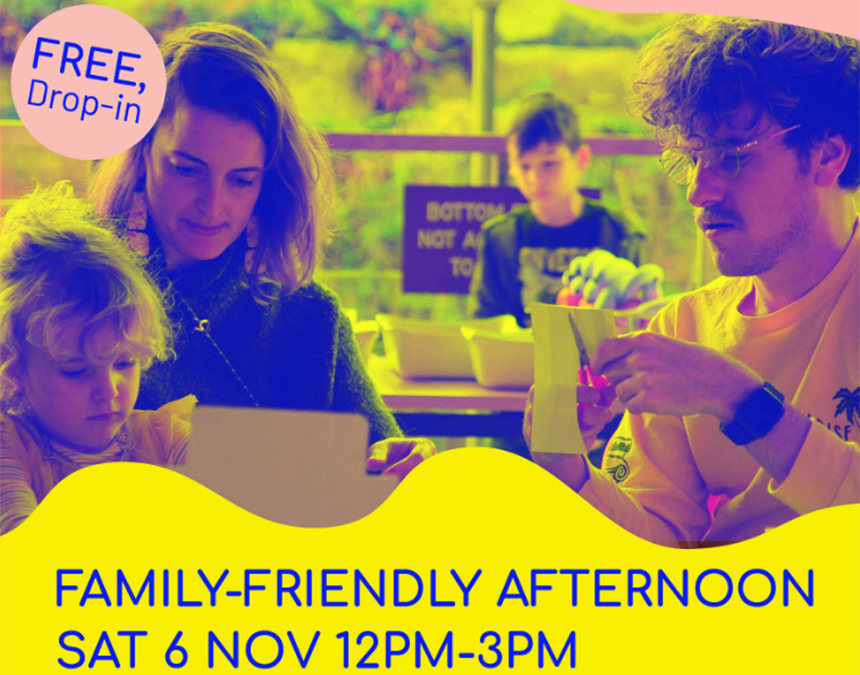 Final week of the festival which runs until Sunday 7 November 2021.
Last chance to see the first photography and digital art festival to explore and celebrate the Cumbrian West Coast.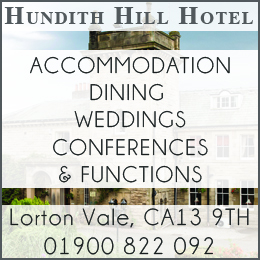 Free family fun creative workshop on Sat 6th Nov 2021 at Florence Arts Centre
Signal Film and Media are delighted to bring the second chapter of West Coast Photo Festival 2021 to venues across the West Coast of Cumbria including Florence Arts Centre in Egremont and their newly renovated home at Cookes' Studio in Barrow-in-Furness. The brand new gallery spaces opened with the exciting launch of the festival on the 7th October 2021, attended by hundreds of people who enjoyed the world-class photography exhibitions and film screenings spread over two floors, with a brand new pop up coffee shop by Industry Kitchen.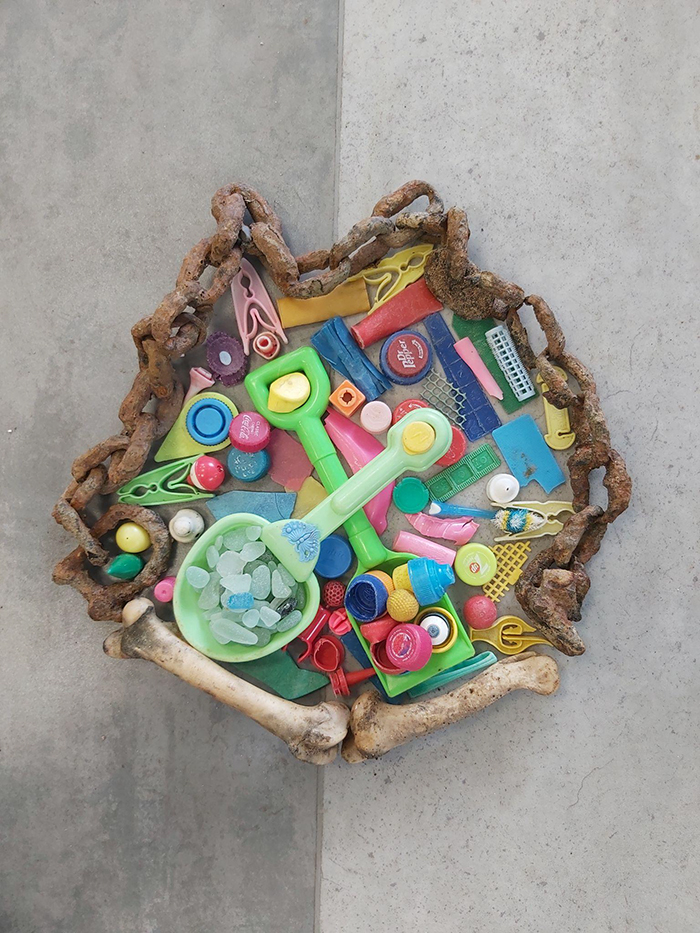 The festival is hosted at Florence Arts Centre in Egremont where an outdoor photography exhibition of the Top 5 winners of the Elements Open Call Photography Competition are displayed. Including work by talented photographers CJ Pitcher, Giles W. Bennett, Oscar Buchanan, Laura and Tessa Bunney. The exhibition continues online with the top 25 submissions included in an online gallery www.signalfilmandmedia.com/westcoastphoto-elements/Alongside the Elements Open Call exhibition there is photography from local schoolchildren in the Shaping the Shore exhibition. During summer of 2021 Signal Film & Media worked with over 150 schoolchildren from across the West Coast to make a new body of work reflecting on pollution and the responsibility we all have to exercise care for our environment, on both local and planetary levels. Led by Cumbria-based environmental artists Tim Pugh and Di McGhee, the project seeks to engage local young people to reflect on the impact of climate change and pollution on their local area, while exploring the coastal landscape and learning new skills in both analogue and digital photography. The workshops involved combing the region's beaches, streets and hills for discarded materials. The schoolchildren then worked these into sculptures, which were photographed using both digital and analogue cameras.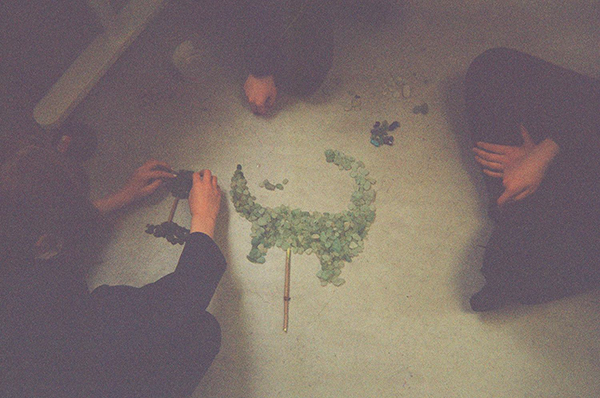 On the closing weekend of the festival we will celebrate at Florence Arts Centre with a family friendly drop in creative workshop called Make Mini Photo Sculptures with artist Zoe Forster. The workshop is free to attend for families on Saturday 6th November 2021 between 12 – 3pm. Combine photography and sculpture in this fun workshop with Silloth artist Zoe Forster. Use a technique called image transfer to learn how to print photographs onto 3D objects found
along the West Cumbrian Coastline, including scallop shells. Take your creation home at the end of the workshop!
West Coast Photo Festival is taking place across multiple venues, so why not make a day of it and visit the Barrow Indoor Market to take part in the Barrow Pride of Place Project by The Caravan Gallery. Or travel on the Cumbrian railways to spot photographs installed in train stations across the West Coast of Cumbria. Take a trip to Barrow-in-Furness to visit Cooke's Studio and see the striking exhibitions bringing together for the first time the newly commissioned work of acclaimed British social documentary photographers, Vanessa Winship and Phoebe Kiely. Or journey around the West Cumbrian coastline in the group exhibition Cumbrian Focus; an exhibition of new work from local and emerging photographers featuring Marie Smith, Katrin Joost, John Darwell, Mario Popham, Henry Iddon & Philip Green
Exhibition Opening Times until Sunday 7th November:
Wednesdays – Saturdays 10am – 5pm
Cookes Studio, 102 Abbey Road, Barrow-in-Furness, LA14 5QR
Monday, Wednesday, Friday and Saturday 9am – 5pm
Barrow Indoor Market, 28 Duke Street, Barrow-in-Furness, Cumbria, LA14 1HU
Wednesday – Sunday 10am – 4pm
Florence Arts Centre, Florence Mine, Egremont, CA22 2NR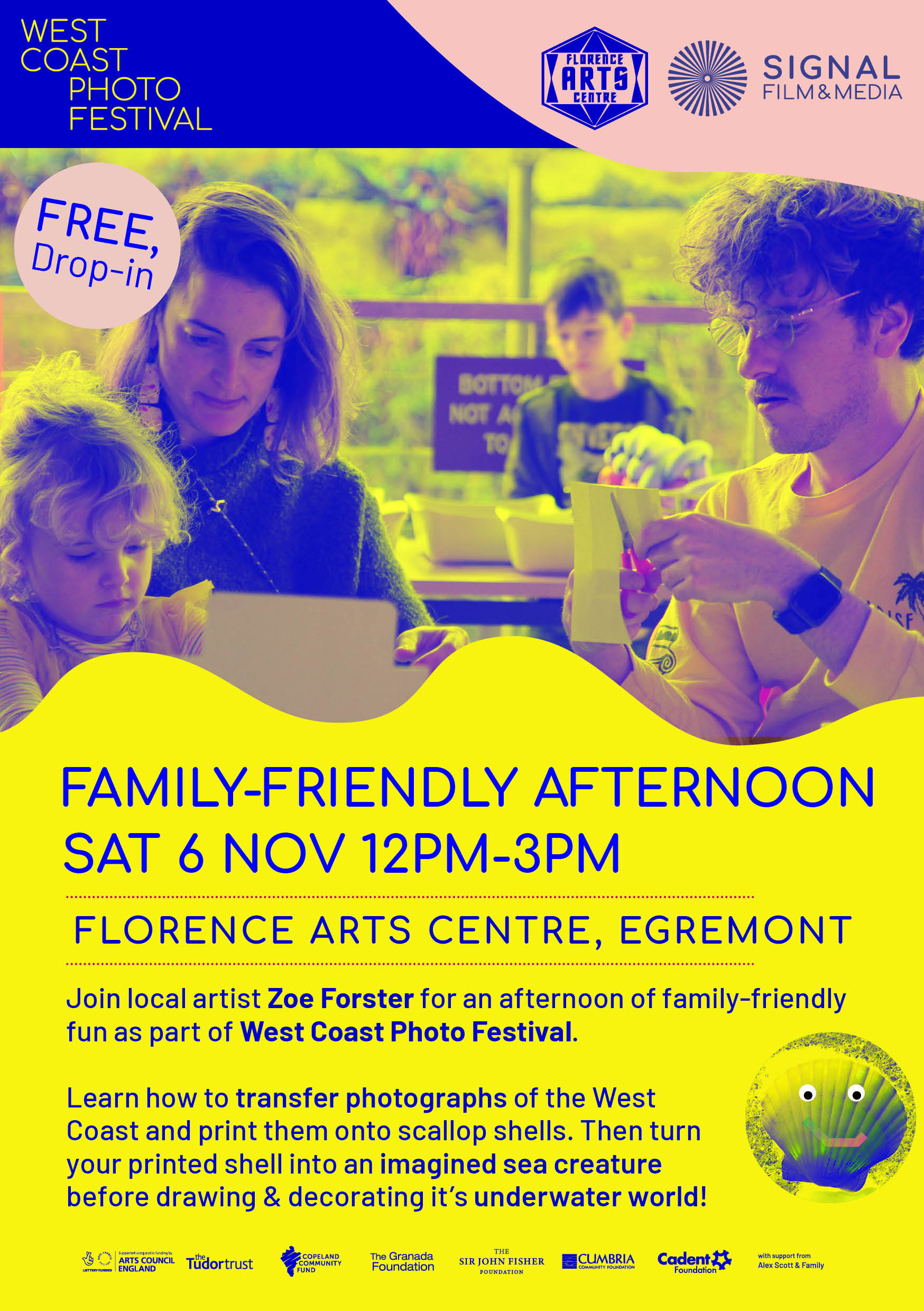 Share It: