Kids Summer Roundup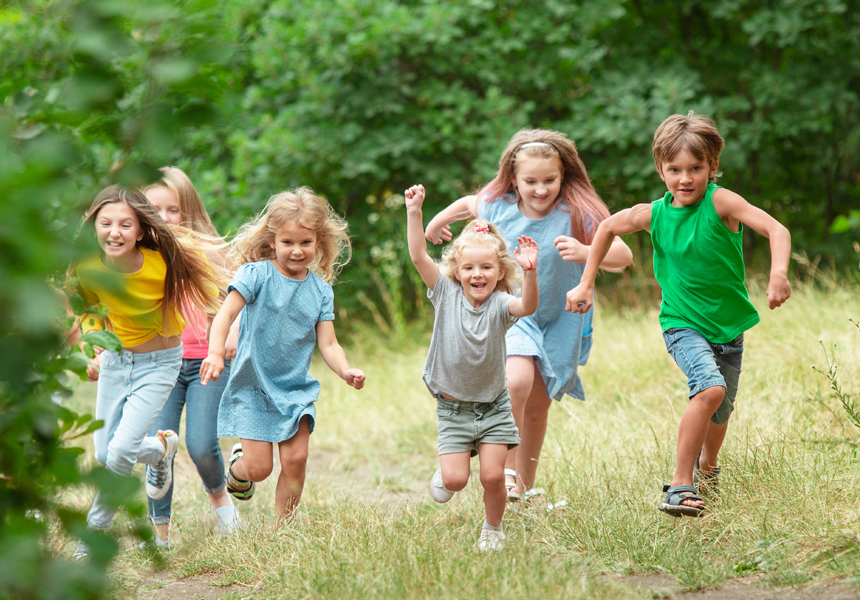 Kids Summer Roundup
It's summer! Hooray… Well, for some it's great; however, if you're a parent, it's six weeks of trying to entertain the little delights we brought into this world whilst also trying to keep them out of the house… If you are one of those who is eager to ensure you don't have to hear the words "I'm bored" this summer holiday, then this is for you.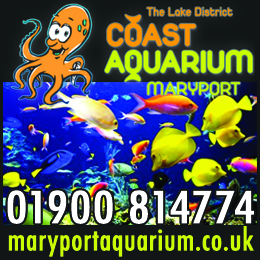 Get your calendar out and mark these dates. There are many days out in the summer catering for all ages. There's a fantastic variety, from fun days to Animal experiences to theatre. And if the kids are happy and entertained, you might even have a great day yourself!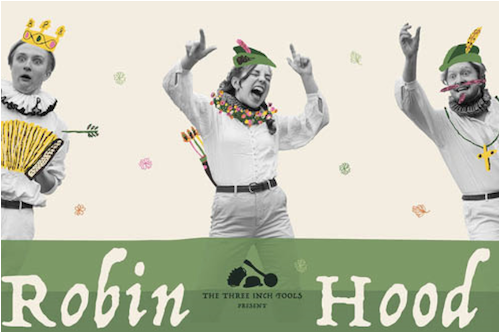 Robin Hood Outdoor Theatre, Muncaster Castle, Wednesday, July 19, 2023
The Three Inch Fools are back with their calamitous take on the legendary folktale, Robin Hood. This hapless troupe of actors heads to Muncaster with a production that can only be described as disastrous. Beneath the Major Oak, this inept troupe of only three actors gathers to tell the story of Britain's best-known folktale.
Entry to the theatre space begins at 6 p.m., and the show begins at 7 p.m.
---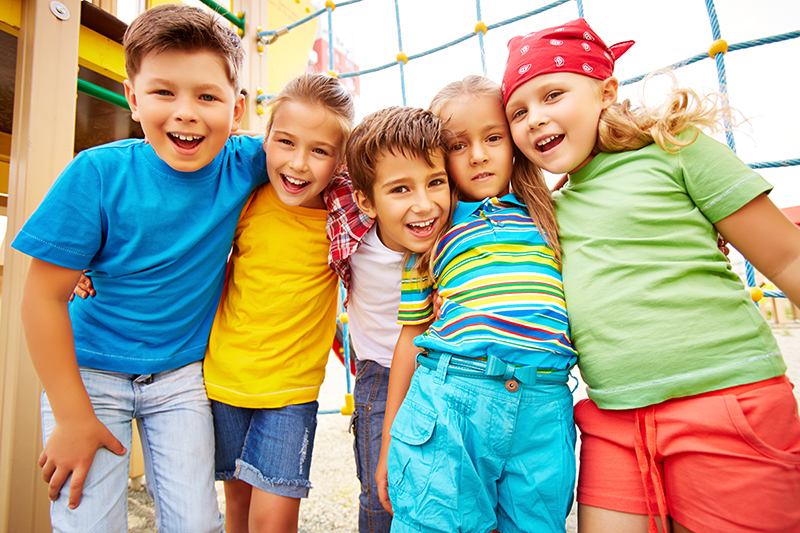 Whitehaven Summer Fair
July 20th–23rd 
This Summer will see the return of the Summer fair! This will take place across July 20th–23rd and will include a Continental market held on the harbour, a fun fair, and some fantastic street entertainment. Running alongside this event from the 17th of July until the 23rd of July, there will be an open-air photo exhibition showcased within the Gardens of St. Nicholas Church.
---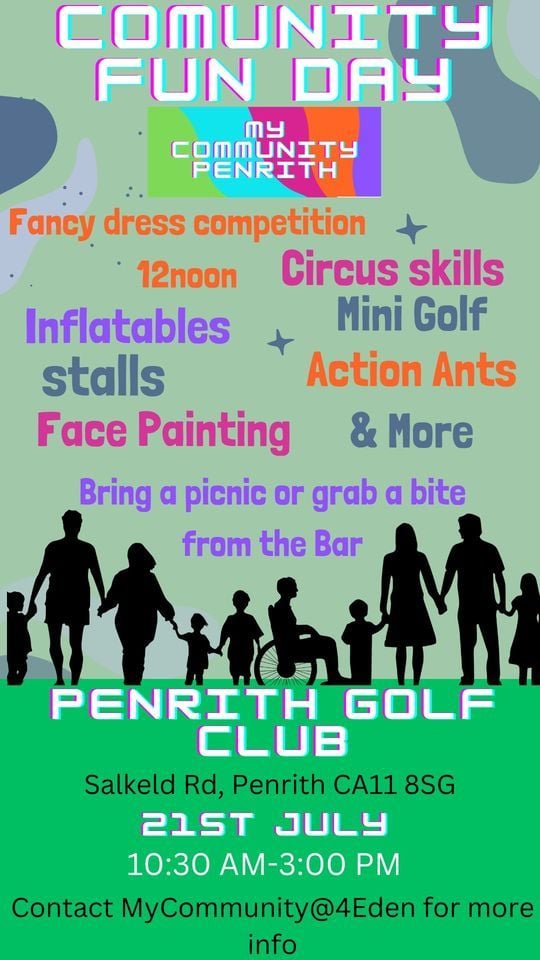 Penrith Golf Club: Family Fun Day
July 21st
Join Penrith Golf Club for a family fun day on July 21st at Penrith Golf Club from 11 a.m. to 3 p.m.There will be mini golf with Penrith Golf Club inflatables from Hardy Soft Play Hire—bouncy castles, Soft play, and Party Entertainment fun from Action-Ants—face painting, dancing, stalls, and more.
---
Maryport Fun Day, July 22nd
Head down to Maryport Marina on July 22nd for a fantastic Family funday with RAF parachute displays,a funfair, a dog show, and even an appearance from the Red Arrows! All proceeds go towards Maryport's independent lifeboat rescue, which saves lives and works to keep the people of Maryport safe. This year's event is set to be bigger and better than previously and is sure to provide a great day for all who attend!
---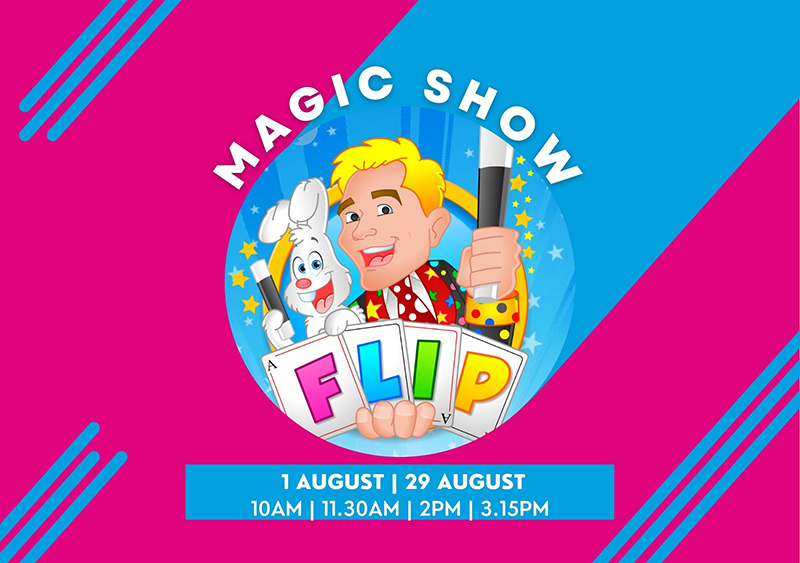 The Beacon, Flip Entertainment
1st–15th–29th August
These guys bring with them music, magic, and mesmerising circus skills. With a magic show that will leave you believing wizards really do live among us and a circus show that will see the acts getting attendees involved in all the action, this fun, interactive show is a great way to give the kids a laughter-filled experience!
---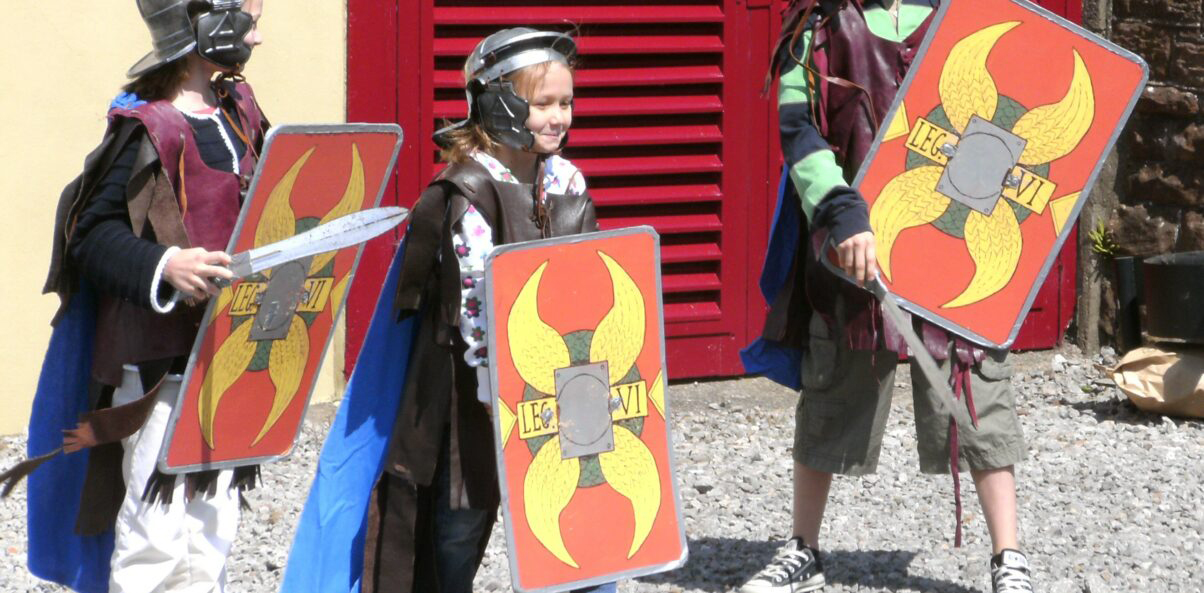 Senhouse Roman Museum: Wednesday, August 2nd, 2–4pm: Family craft drop-in: Roman Sword
Join the volunteers for an afternoon of Roman-themed crafts. Families can play and learn together in their informal craft drop-in in the Kirby Gallery. Make and take away your own treasures. Museum Admission applies.
---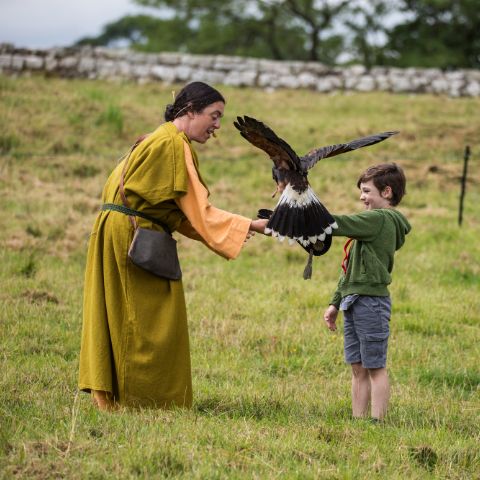 Birdoswald Roman Falconry Day
Birdoswald Roman Fort, August 12th–13th 
In a world ruled by gods and goddesses, birds were very important within the Roman belief system. See birds of prey up close, find out why birds were so popular in the Roman era, and watch incredible falconry displays.
---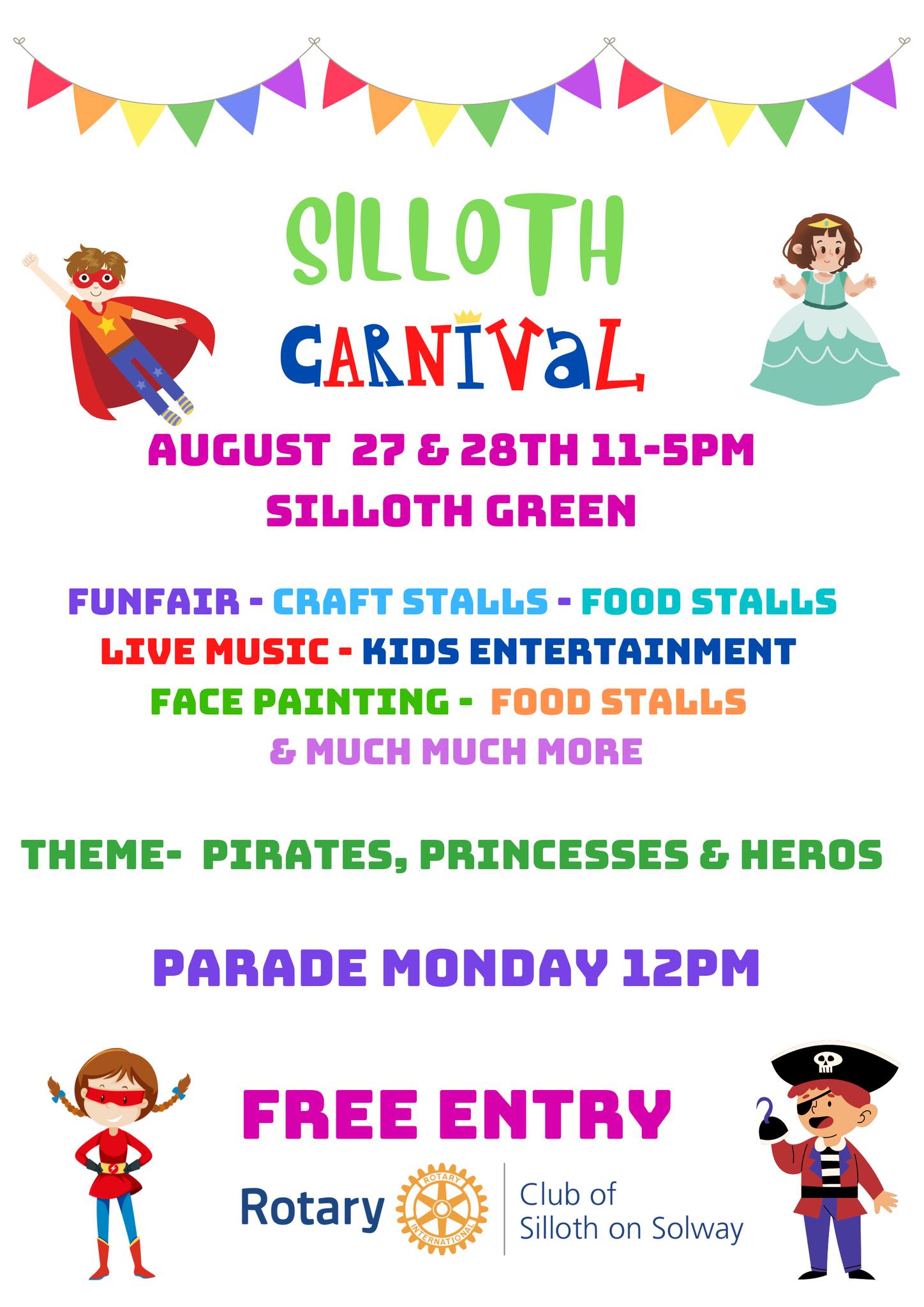 Silloth Carnival, 28th August
Silloth's annual carnival returns this year.  The day is jam-packed full of family fun with a fun fair, craft stalls, live music, and activities for the children. There will also be a parade at 12 p.m.Expect to see local favourites like pet encounters and Dinosaur Encounters. It's sure to be a fantastic day for everyone!
---
Senhouse Roman Museum 
Family Drop-In Days 
Join the volunteers at the Senhouse Roman Museum for a variety of afternoons of Roman themed crafts. The workshops take place every Wednesday in August and are a great way for families to have fun and learn about the Romans and how they lived whilst here in Cumbria. Families can play and learn together in the informal craft drop-in in the Kirby Gallery. Make and take-away your own treasures. Museum Admission applies. Each workshop takes place from 2pm -4pm.
9th August: Family craft drop-in – Jewelled Dagger
16th August: Family craft drop-in – Roman Shield
23rd August: Family craft drop-in – Hobby Pony
30th August: Family craft drop-in – Horse Votive
Saturday 16th & Sunday 17th September, 11am – 5pm: Heritage Open Days
Free access to the museum, guided tours of the fort, spotlight, a star of the show, temporary exhibition and more (to be confirmed).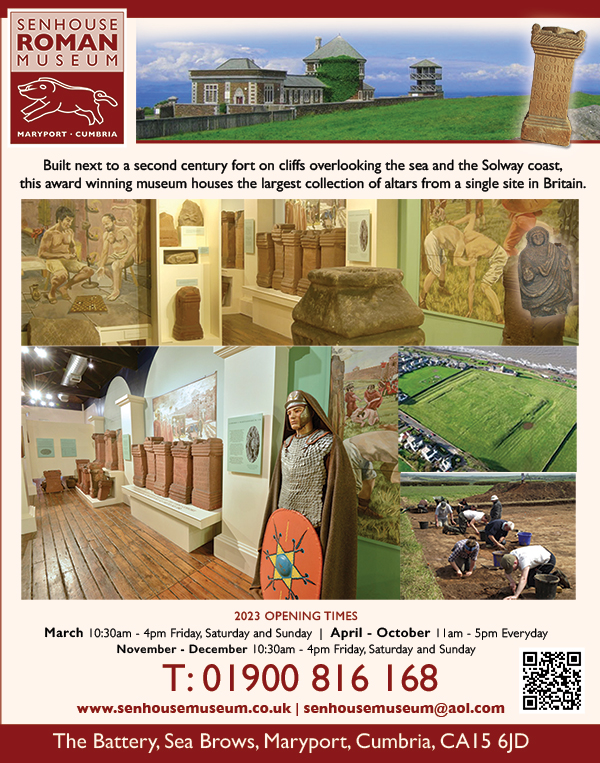 ---
To learn more about what's happening follow Cumbria Guide on our social media
---
Share It: