Food Banks – Food For Thought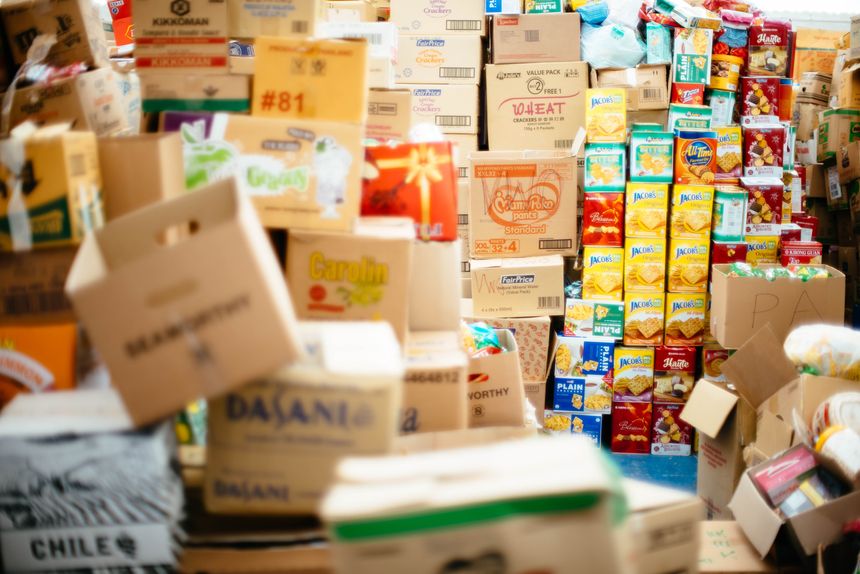 Food Banks – Food For Thought: Reliance on food banks is on the rise, and with COVID fallout likely to cause greater economic hardship, many Cumbrians may find themselves in a situation they would have thought unthinkable before the pandemic.
"The week before lockdown we saw demand shoot up 50 per cent overnight," said Adrian Cozens who is Project Manager for North Lakes Foodbank.  "With workers laid off and waiting for universal credits, we helped people who had never accessed the system before.  Normally, they are embarrassed but we assure everyone that's what we're here for, it can happen to anybody."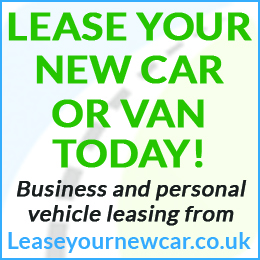 Food Banks work with frontline professionals like doctors, health visitors, social housing, schools, social workers or Citizens Advice who make a referral to the food bank, who then generally provide a three-day food parcel.  Foodbanks are happy to help with a referral over a cuppa but in the current climate, some prefer to minimise contact and it's worth contacting referral agencies first.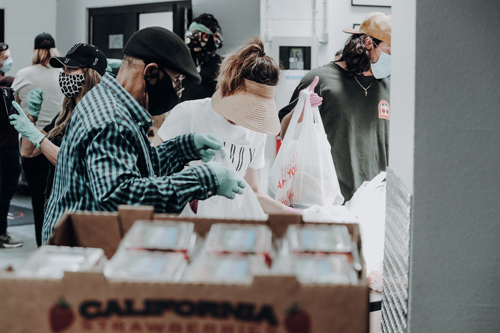 "In case of an emergency, you can contact the foodbank directly to explain your situation," explained Adrian.  "We will advise which referral agencies we work with who can help.  Providing food is a short term solution and the system of signposting people to the correct agency is crucial in dealing with the underlying situation, whether that's debt, a family crisis or some other situation.  I advise people to call citizens advice first to talk through your circumstances and if you're eligible, you can have food within a few hours."
Last year North Lakes Foodbank fed the equivalent of 7000 people and supply 60 -70 food parcels each week.  Worryingly, they've noticed a trend in the rise of families and children needing help.
Major Carole Donaldson is with the Salvation Army in Penrith:  "As a church organisation, we have a degree of flexibility and work with people in a variety of situations.  We are here for everyone, you don't have to be on benefits to come to a food bank because working people struggle too.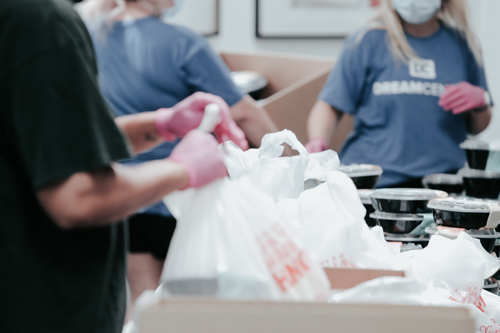 People normally come to us as a last resort but it's best to tackle the underlying issue as soon as they can.  Don't put it off because the quicker you look at the situation the sooner it can be put right."
You Can Help
Food Banks are voluntary organisations relying on the generosity of the public.  There are numerous ways you can help your local food banks whether they are a larger operation like the North Lakes Foodbank that serve large parts of West Cumbria, an independent like Carlisle or the Salvation Army in Penrith,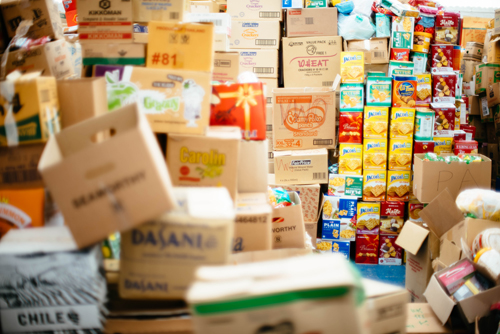 "If you want to donate, I always say food comes first," said Adrian.  "It's always needed and particularly important now because most of our normal sources, like schools, churches and community centres have closed which makes us heavily reliant on the collection points in supermarkets.
We have operating costs and money is appreciated but if you could spare any time, we are grateful for extra hands or drivers.  But time spent thinking about us next time you shop is equally important, it's far better that 1000 people donate a tin of beans rather than one person giving 1000.  Your donation will feed someone in need within weeks."
Food Banks also need sanitary products, toiletries, toilet roll, deodorant, shampoo, soap, nappies, baby wipes and household cleaning products.

Visit the specific website of the food bank closest to you for operating hours, updates about food drives, drop off points, contact details, volunteering vacancies or donation details.
A full list of Cumbrian food banks can be found on Cumbria County Council's website at www.cumbria.gov.uk/welfare/foodbank.asp or contact their community support team on 01228 221100.
Share It: