PhysiGo Equestrian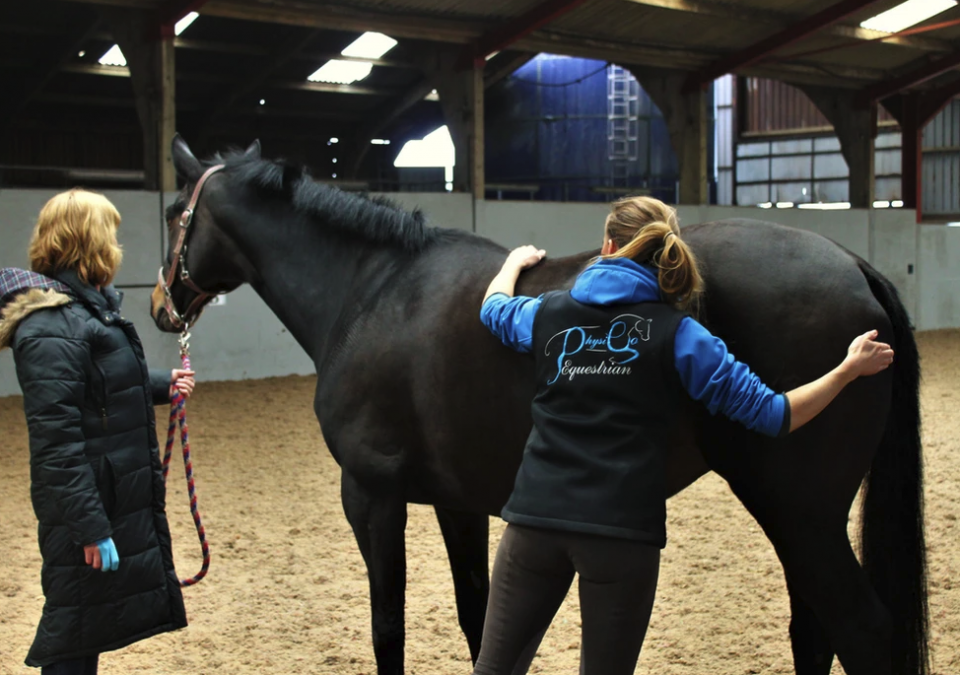 Toria, of Physigo has been a Sports Massage and Kinesiology Taping Therapist since 2015 and is IAAT Accredited.
She has equine science qualifications from a 3 year period at Equine college and has worked in the equine industry all her life. Toria owns horses and attends regular workshops and seminars to continue her professional development in Human, Equine and Canine disciplines. She has a keen interest in biomechanics and biology and regularly read veterinary journal articles.
​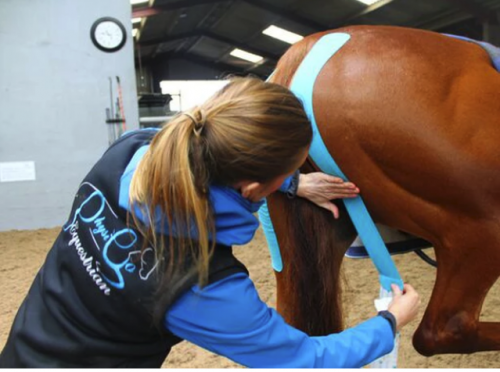 Toria competes with her own horse on a regular basis at national level, cycles, runs and tries to keep as fit as she can, however without the help of a regular sports massage treatment and taping for herself, she feels she would not manage all that she does!
​Sports massage and Kinesiology taping is not just for the sporting elite and can benefit men and women of any age and physical ability.
​Based on the West coast of Cumbria near to Whitehaven, both male and female clients are welcome to visit the PhysiGo premises for sports massage and kinesiology treatments or a home visit can be arranged. She also covers the Scottish Borders, so call for availability of treatments further afield.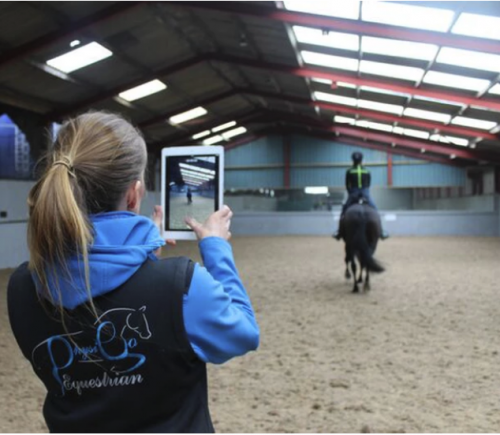 ​Kinesiology taping is used to facilitate the bodies natural healing process while providing support and stability to muscles and joints without restricting the bodies range of motion. It can improve circulation and aid in the relief of aching joints and muscles post exercise and for maintenance support between massage treatments.
PhysiGo specialises in horse and rider symmetry providing horse and rider assessments using a posture jacket and can help you and your horse using a hands on approach to maintaining and regaining full range of movement, suppleness and strength to improve performance.
Treatments:
Kinesiology Taping (Human and Equine)
Human Sports Massage
Equine Sports Massage
Horse and Rider Symmetry Assessment
Supportive Sports Taping
IASTM
Stick Mobility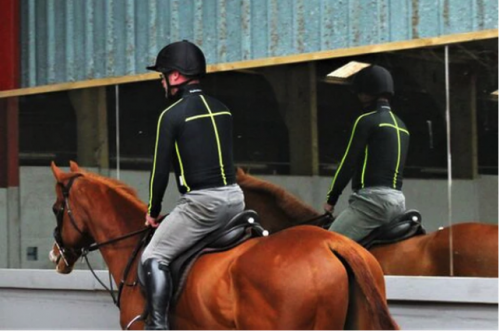 Benefits:
Kinesiology:
Pain Relief
Reduced Swelling from Inflammation
Accelerated Recovery from Bruises and Contusions
Prevents and/or Relieves Muscle Spasms and Cramping
Speedier recovery of Overused Muscles
Supports Injured Muscles and joints Without Restricting Range of Motion
Allows Athletes to Remain active when Injured
Enhances Strength and Muscle Tone in Weak or Poorly Toned Muscles
Sports Massage:
Promotes recovery from injury
Eases stiffness in tired and damaged muscles
Alleviates the effects of stress and tension
Increases mobility, allowing freedom of movement
Provides pain relief and reduces swelling
Removes scar tissue, reducing the occurrence of repeat injuries
Improves and stimulates circulation
Identifies potential problem areas, preventing injury
Promotes improved performance of sporting activity
Increases endurance
Improves posture
Helps aid relaxation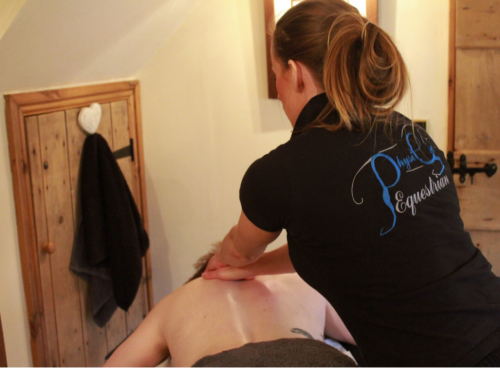 See what amazing treatment Toria has on offer to benefit your physical health.
Contact Business