Subscribe & Cumbria Guide Loyalty Card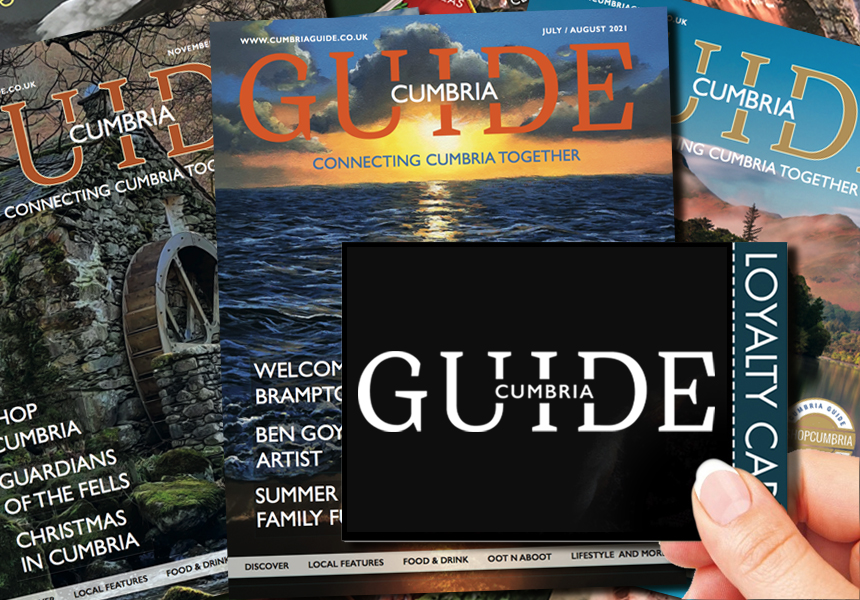 Become a Magazine Subscriber & Get Exclusive Offers in and around Cumbria
Here at the Cumbria Guide we are committed to bringing you the best that Cumbria has to offer, showcasing and supporting our local businesses because we believe in keeping it local.
If you're a fan of what we do and Love our magazines, we can now send your favourite mag direct to your door, ensuring you never miss an issue!
Join today and be guaranteed each edition delivered to your doorstep for 12 months.
Not only will you have The Cumbria Guide land on your doormat every couple of months, we will also Supply you with our Exclusive Cumbria Guide Loyalty Card whereby you can enjoy some of the best local independent businesses right here in Cumbria and enjoy a cheeky discount for choosing to keep it Local.
Our Loyalty Card rewards you
for spending on your doorstep
and supporting great Cumbrian businesses.
We have linked up with a variety of companies to bring you exclusive discounts and offers in bars, restaurants, shops, cafes, hotels & attractions…with more offers coming on board!
The Cumbria Guide Subscription would make an ideal gift for an ex-pat Cumbrian or a friend or relative who is unable to pick up one of our magazines but wishes to keep in touch with Cumbria, wherever they are.
We will email you when New Discounts become available ensuring you can continue to spend and save throughout the year…
Join Today and start saving Tomorrow.
Thank You for Your Support!
Here are just a few places where you can spend & save… Click the offer to find out more!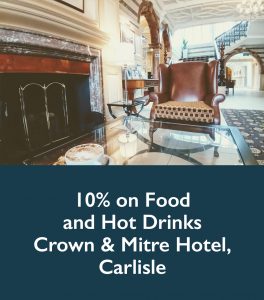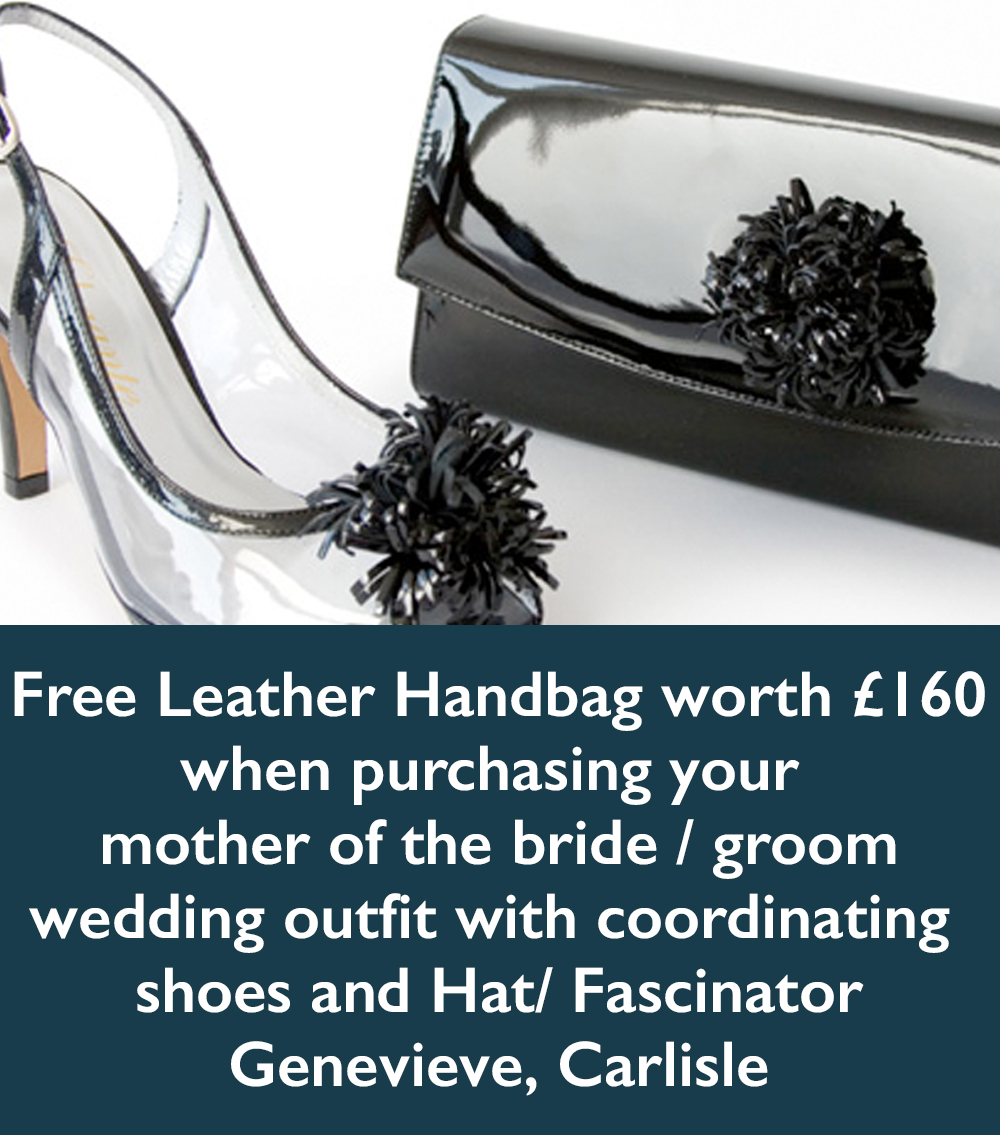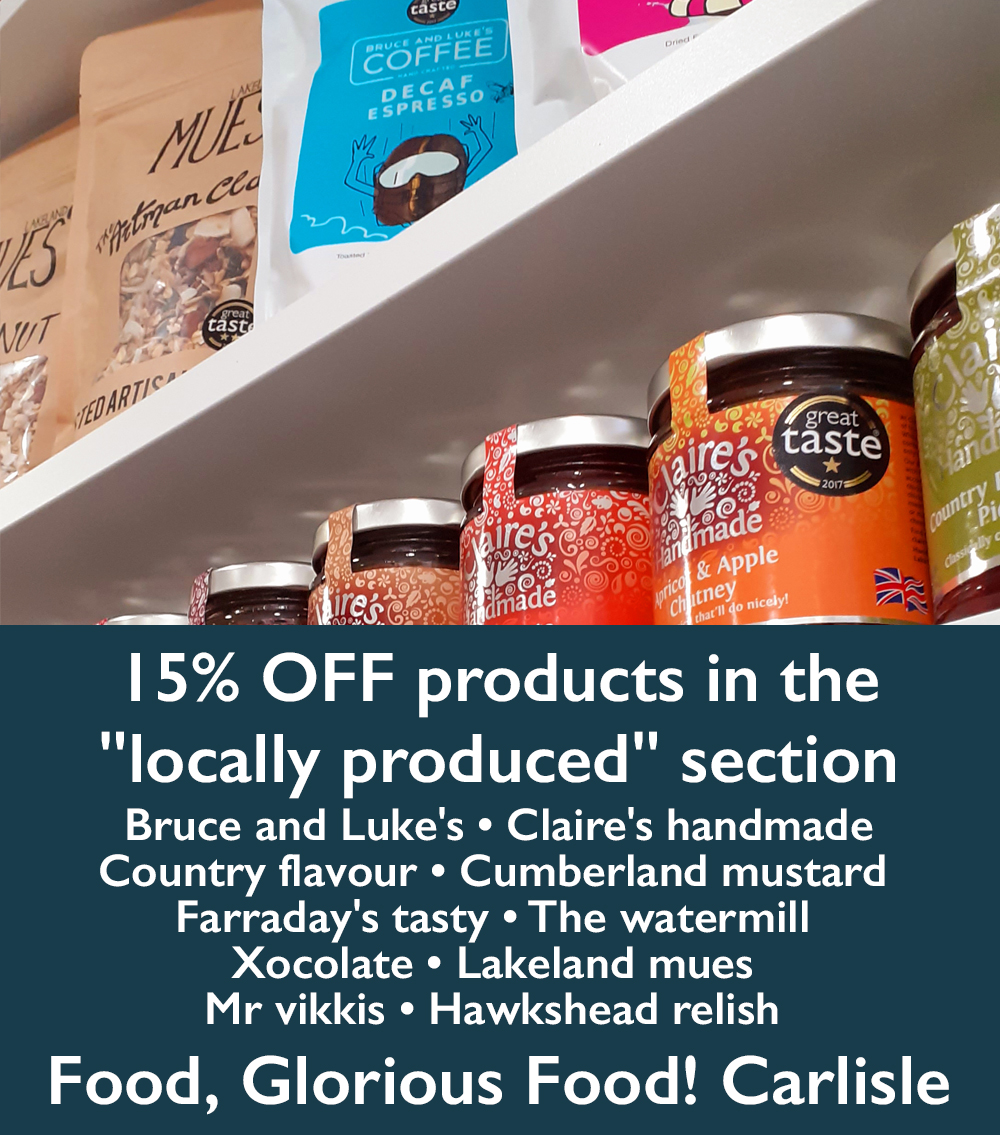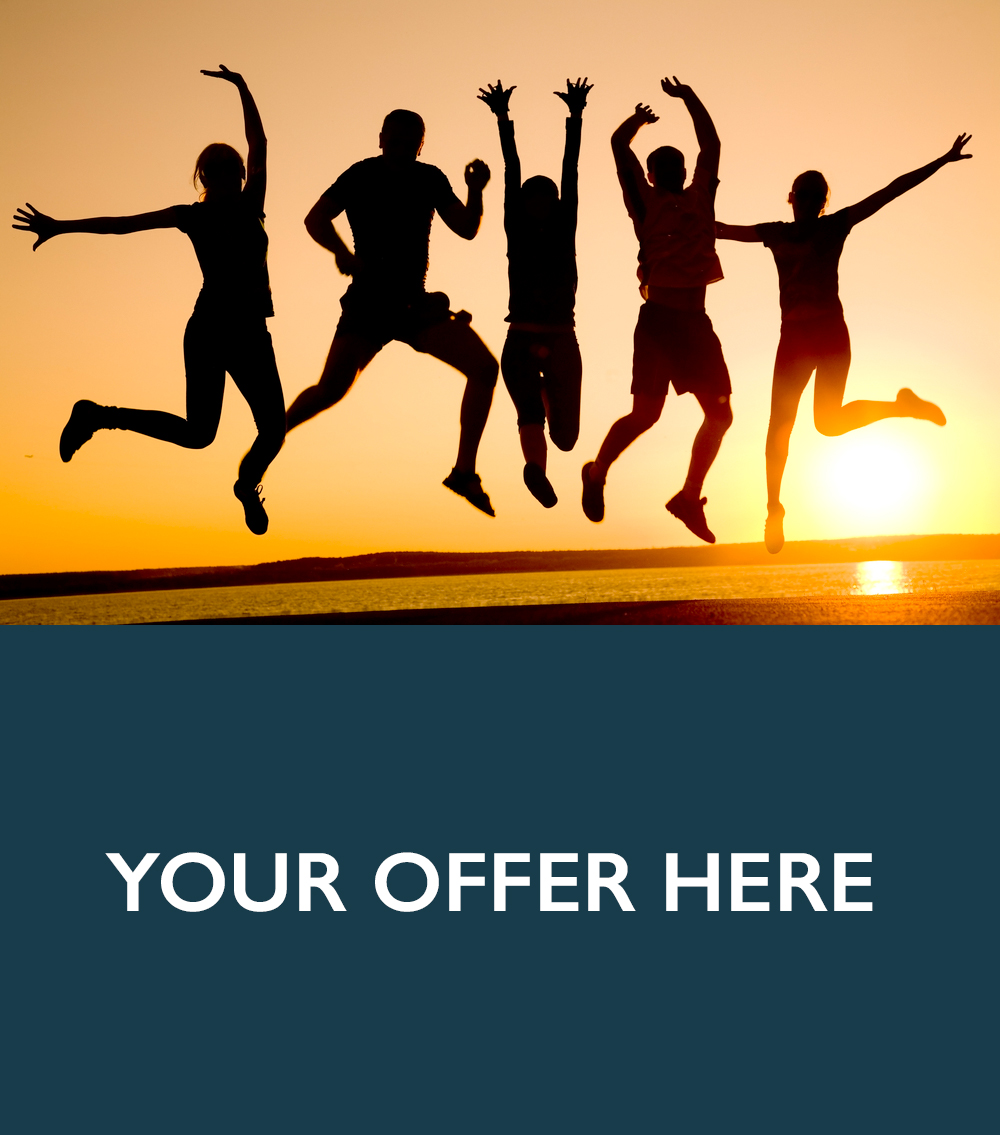 If you're a Cumbrian business and would like to share an offer with us, get in touch today!