Young Ambassadors to bring fresh ideas to Carlisle
The Carlisle Ambassadors have been helping shape Carlisle's future for three and a half years, they are determined to build the city as a centre of business, tourism and culture. 
By creating a strong and influential network they are making a difference for the future growth and development of Carlisle.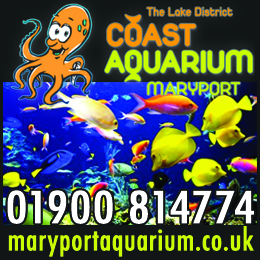 Now the younger generation have a chance to come forward as a group and add their own ideas.  The First gathering of the Carlisle Young Ambassadors will take place on the 17th January 2019 at The Assembly Rooms, in Carlisle, from 1pm to 2.30pm.
Great ideas are not limited to adults and Carlisle's younger residents feel they should be able to play an active part in the development of the city.
Michelle Masters is responsible for bringing the Young Ambassadors together in their inaugural gathering, she said: "This first meeting is important, everything needs to come from their ideas and this is all about finding what they want from the group, what they want to achieve and would they like to put together events or something else entirely.  It's really exciting because until we've had the first event we don't know what to expect."
Intended for youngsters between 11 and 21 it's a fantastic chance for the kids to have their voices heard. Carlisle's Young Ambassadors have a tremendous opportunity to develop and shape the City for their own futures.
Michelle said: "They have a voice in the future of Carlisle, it's their city and for them it's a great opportunity.  They might have a lot of quirky ideas the adults have never considered.  They can possibly apply for grants or businesses may supply resources which means ideas can result in direct action."
The final word comes from a future Ambassador, 10 year old Holly Masters on what she would like to achieve from the group.  She said: "I think it will be great for people to find what they want to do in life, they can meet other people and businesses, get advice and do great things."
With lofty ideals like this from the younger generation it looks like the project is certain for a bright future.
To become a member of Carlisle Ambassadors please get in touch by emailing [email protected]
Photo credits Linda Bussey from PixL
Share It: