Wreay – A Village Wakes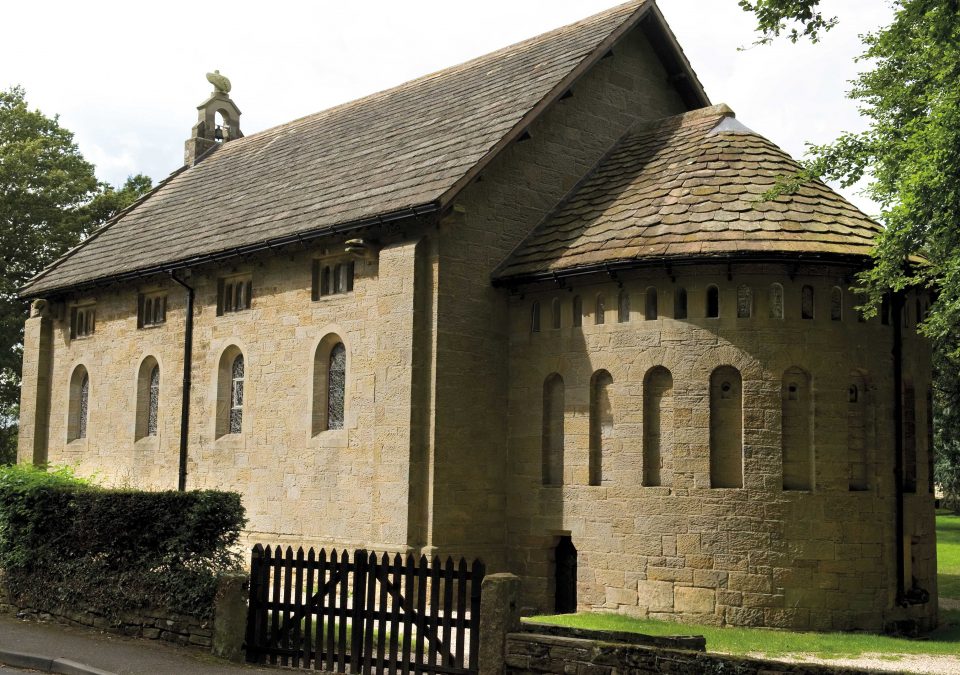 St Mary's Church
The '60s was a time when Britain was recovering from the second world war and the population had no intention of delving too far into history.  It was a forward-thinking time and many of our towns and cities were transformed during this period.
Unfortunately, a great deal of history was lost and small villages like Wreay, which is just south of Carlisle, suffered too when 98 headstones were removed from St Mary's Church.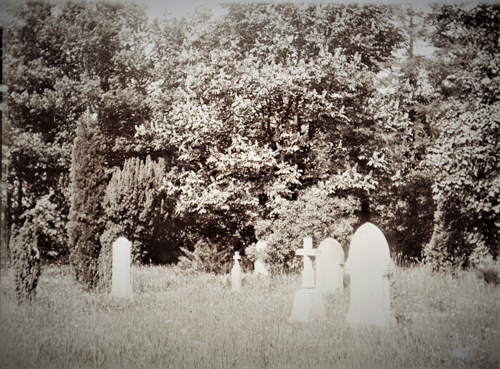 Raymond Whittaker is a member of 'The Friends of St Mary's Church' and he explains the losses:
"Back in 1961 headstones were removed so the churchyard could be kept in order and a mower could get through.   The intention was the headstones were placed around the churchyard but that didn't happen.  They were removed and most of them were tipped into a nearby quarry."
In a small village where families have lived for generations, people lost a connection with their own history.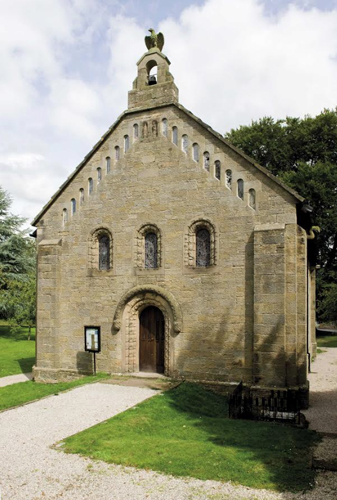 "Before they were removed a local archivist mapped out where the headstones were,"  said Raymond.  "And they logged the inscriptions on each one, which means we can locate the place each headstone."
St Mary's Church will hold their open day on Saturday 21st September, with the theme 'A Village Wakes'.  Laminated cards will be pinned to posts and placed exactly where the headstones once stood, locals will have a chance to place deceased relatives for the first time in over 50 years.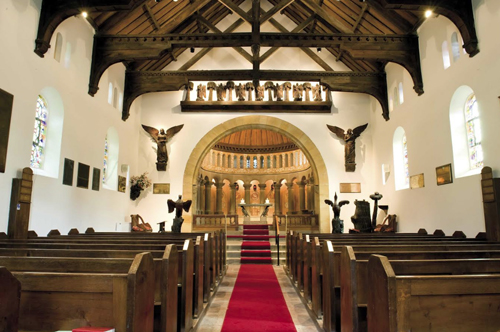 Six historical characters will be brought to life said Raymond:  "We've done research into a number of people in the village and they're all very interesting.  Actors in costume will play the parts and tell the story of those individuals.  It will be a lovely afternoon for the community to come together but it's not just for villagers, this is a part of all our history."
The day starts at 12.30pm with lunch followed by a talk on family history, a tour of the churchyard and performance of 'A Village Wakes' before heading back to the Village Hall for tea.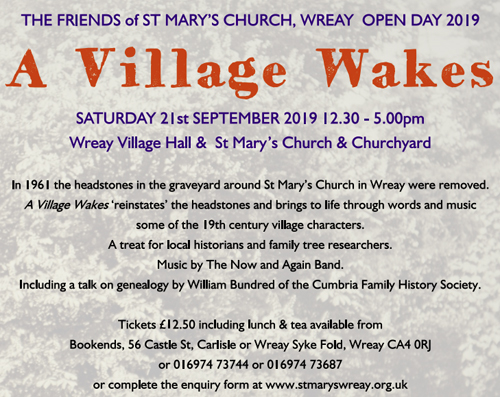 Tickets are £12.50, which includes lunch and tea, they're available from Bookends in Carlisle or Wreay Syke Fold. Call 016974 73744 or 016974 73687 or visit www.stmaryswreay.org
Share It: