Wild About Carlisle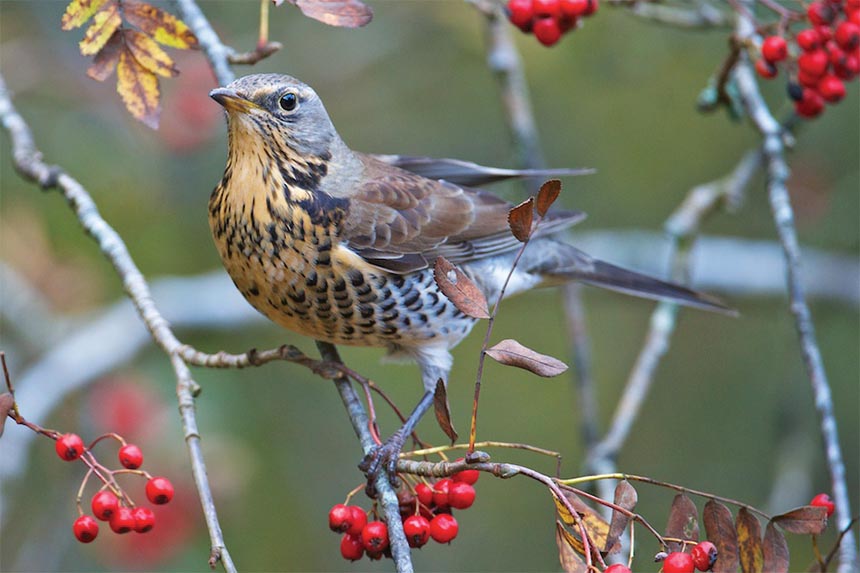 Photo – Richard Butler
In Carlisle we are surrounded by some amazing habitats and wonderful wildlife.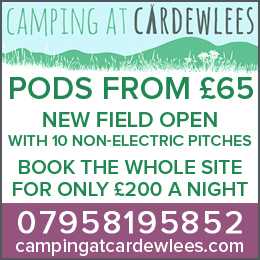 The Eden is one of England's most valuable rivers for wildlife, with breeding salmon and trout. It's also home to otters, lamprey and the rare white-clawed crayfish. The Solway Firth is one of the most important estuaries for wildlife in the country, with huge numbers of birds such as pink-footed and barnacle geese making this a mecca for birdwatchers.
 There are also some wonderful nature reserves within a short drive or bus journey from Carlisle. These habitats need to be conserved so that they can continue to support a stunning array of wildlife for future generations. They're free and open to the public. Why not visit one this spring?
Exmoor ponies
This popular breed of hardy ponies can be seen grazing on the wet heathland at Drumbrugh Moss Nature Reserve. It's a great place to get away from it all, with circular walks and a viewing platform with panoramic views. Among the birds are snipe, reed bunting and sedge warbler. Displaying curlews are a particular joy in spring. If you're lucky, you may spot a hen harrier or short eared owl hunting low over the moss! Drumbrugh Moss Nature Reserve is 10 miles west of Carlisle; buses to Drumbrugh village.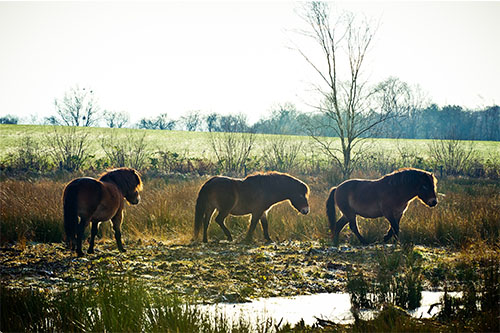 Photo: Florence Acland 
Carpet of bluebells
Quarry Banks Nature Reserve has a wonderful display of spring flowers. In April and May the oak woodland comes to life with bluebells, wood anemone, wood sorrel and violets. Over 60 species of birds have been seen here, including spotted flycatcher, great spotted woodpecker, tawny owl and moorhen. Quarry Banks Nature Reserve is 4 miles south-east of Carlisle; buses to Cumwhinton. Limited parking.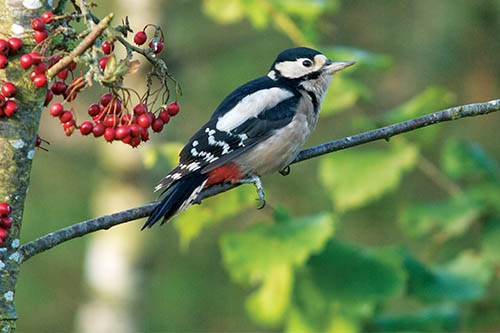 Photo: Bob Coyle
Amazing amphibians
In spring the ponds at Bowness-on-Solway Nature Reserve come alive with great crested newts, frogs and toads. This varied landscape is also great for birdwatching and you'll enjoy the spring sounds of willow warblers, willow tits and linnets. You may also see bullfinch, fieldfare and redwing. Later in the year, you'll see some of the 13 species of dragonfly and 20 species of butterfly found here. There's a waymarked circular route around the site (1 mile). Bowness-on-Solway Nature Reserve is 13 miles from Carlisle; buses to Bowness-on-Solway.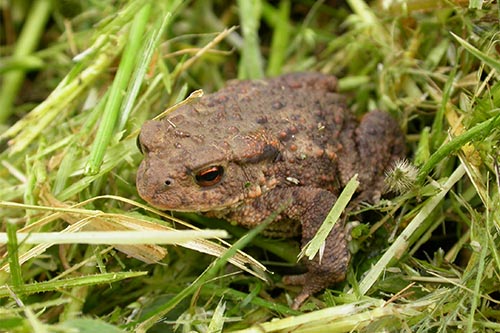 Photo: Bruce Shortland
Green oasis
Gosling Sike Farm Nature Reserve is the ideal place for a tranquil walk, where organic farming integrates with wildlife to create a green oasis. You'll see longhorn cattle grazing in wetlands and a variety of farmland birds, including snipe and curlew. Heron are regularly spotted, as well as the occasional sparrowhawk. In the summer, it's a great place to see beautiful dragonflies and damsonflies. (The footpath through the wetland is open while building work is being done at the farm; some pedestrian diversions may be in place.)
Gosling Sike Farm Nature Reserve is 3 miles from Carlisle; buses to Houghton.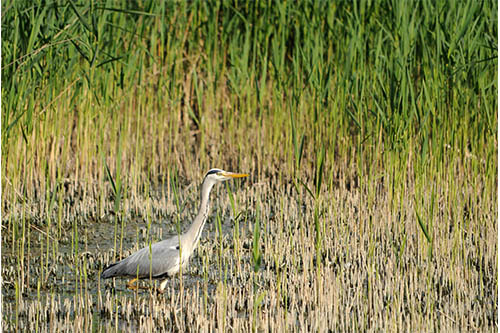 Photo: Amy Lewis
 How you can help
Volunteer
Join a conservation work party – it's a hands-on, practical way of helping to protect wildlife. Booking is essential: 01539 816300.
Bowness-on-Solway Nature Reserve, 27 March
Drumbrugh Moss Nature Reserve, 13 March
Quarry Banks Nature Reserve, near Carlisle – 4 April
Wreay Woods Nature Reserve, near Carlisle – 29 March, 19 April
Join a wildlife charity
Cumbria Wildlife Trust is devoted to the conservation of the wildlife and wild places of Cumbria. Details at www.cumbriawildlifetrust.org.uk The Trust also runs a Corporate Membership Scheme for local businesses. Phone Michelle on 01539 816315 to find out more.
Inspire your kids
The Nature Explorers Weekend on 11 and 12 March at Tullie House Museum is a celebration of Cumbria's nature and wildlife. Cumbria Wildlife Trust (just one of many organisations taking part in a weekend of fun, family activities) has organised an exhibition, activities and storytelling about wildlife. Free entry.
Share It: