Westlands Bar & Restaurant Stands up with the Best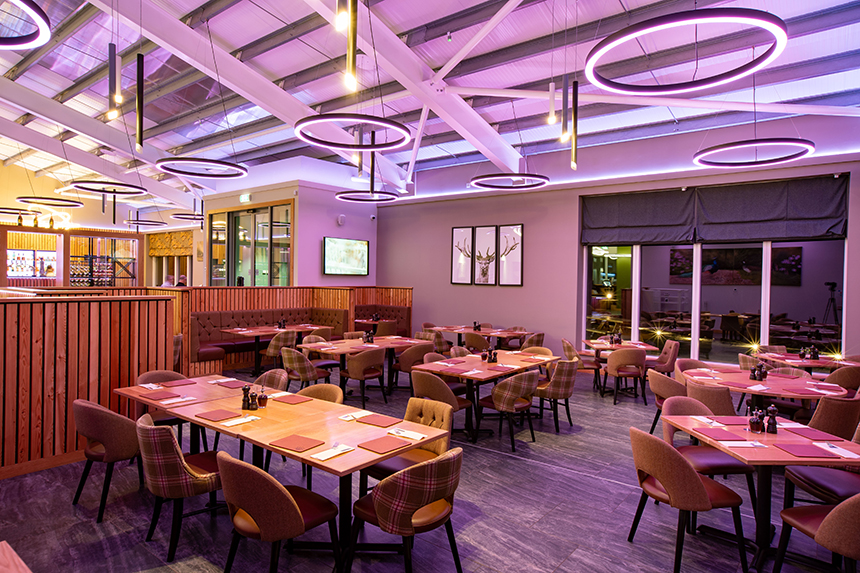 Westlands Bar & Restaurant Stands up with the Best 
If you have yet to visit the Multi-Award Winning Westlands Country Park then you seriously don't know what you are missing out on.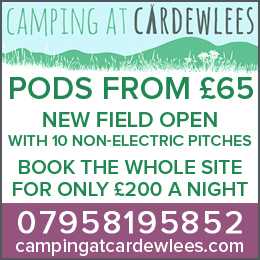 Not only is Westlands Country Park a fantastic new holiday & outdoor country leisure development with outrageously stunning Lodges on the Lakeside, but it is also home to a world-class shooting facility running alongside one of the UK's largest and best-kept Gun Rooms.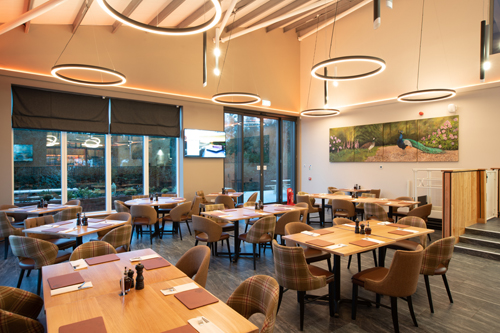 But, I am not here to waffle on about all the National Awards they have collected in such a short time or bore you about the amazing layout of the whole facility and all it entails, I'm here to tell you about their stunning bar and restaurant, The Stand, as it is drawing people from near and far.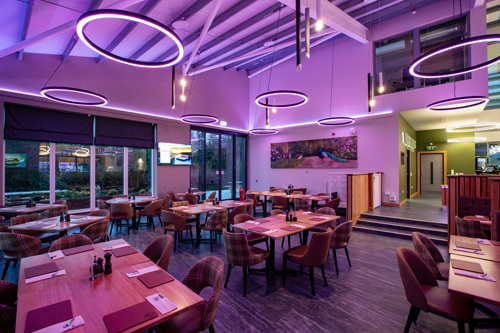 The cedar-panelled Stand Bar & Restaurant is light, bright and inviting,  with views over the pond making it the ideal place for a bite to eat.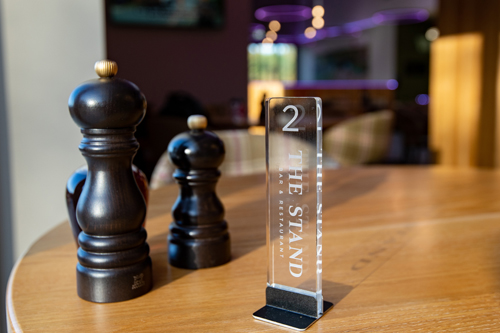 It is the perfect venue for an intimate romantic setting and also ideal to host parties of up to 100 plus and that's just indoors. When the sun shines, the outdoor area is the ideal place to dine and relax as you take in the surroundings which include luxury lodges and a variety of wildlife, there's no rush here.
If good portions – great food and delicious desserts from their contemporary menu sounds like your thing, then a visit to The Stand Bar & Restaurant is a must.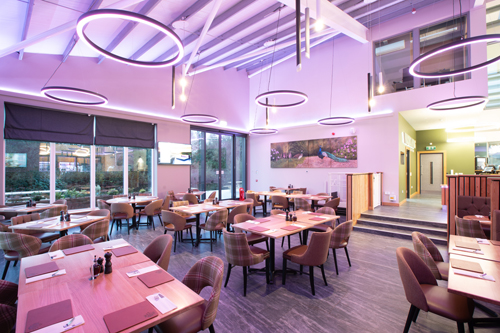 Seasonal, local and sustainable is very much at the forefront here at The Stand Bar & Restaurant. The menu reflects the seasons meaning you can always expect something slightly different due to the time of year.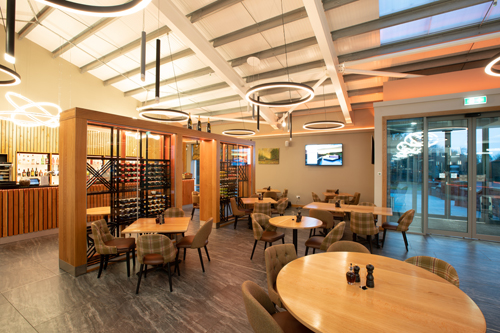 Menus are not changed ad-hoc to either chase trends or to simply pacify bored chefs, not here, the changes implemented are subtle and merely a reflection on the time of year ensuring your dish is as fresh as can be.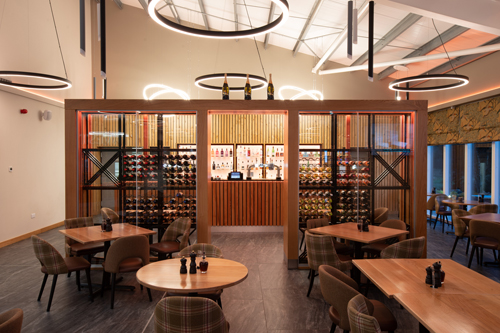 All of the produce served up is sourced locally where possible, Manager Steve, said " We really do pull out all the stops to ensure our produce is local, we use as many local suppliers as we can, from veg – meat -fish, even our milk is from our neighbour's farm and all of our meat is supplied by Steve Wilsons Butchers which certainly helps to not only keep it local but also helps us to provide the highest quality dining experience possible"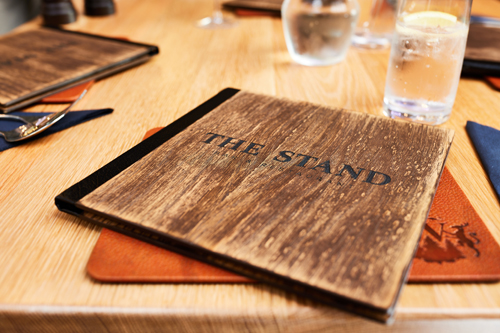 We all love a delicious Sunday dinner and The Stand Bar & Restaurant doesn't disappoint.
Every Sunday is a busy Sunday and our advice is to book ahead.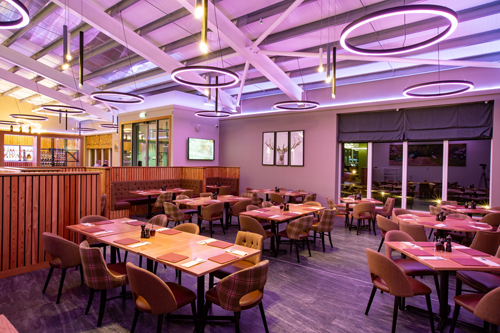 If you are looking for a venue to host a party in 2022,  then do come along and take in all that Westlands Country Park has to offer and check out the tailor-made packages available.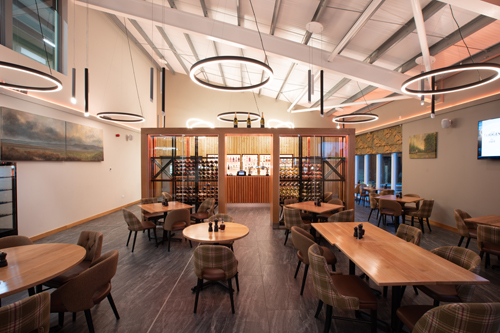 The Stand Bar & Restaurant is open seven days a week, serving breakfast, lunch and evening meals from 9 am – 8.30 pm.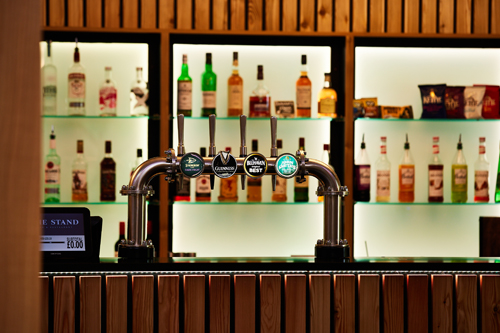 Check out the Full Menu and socials –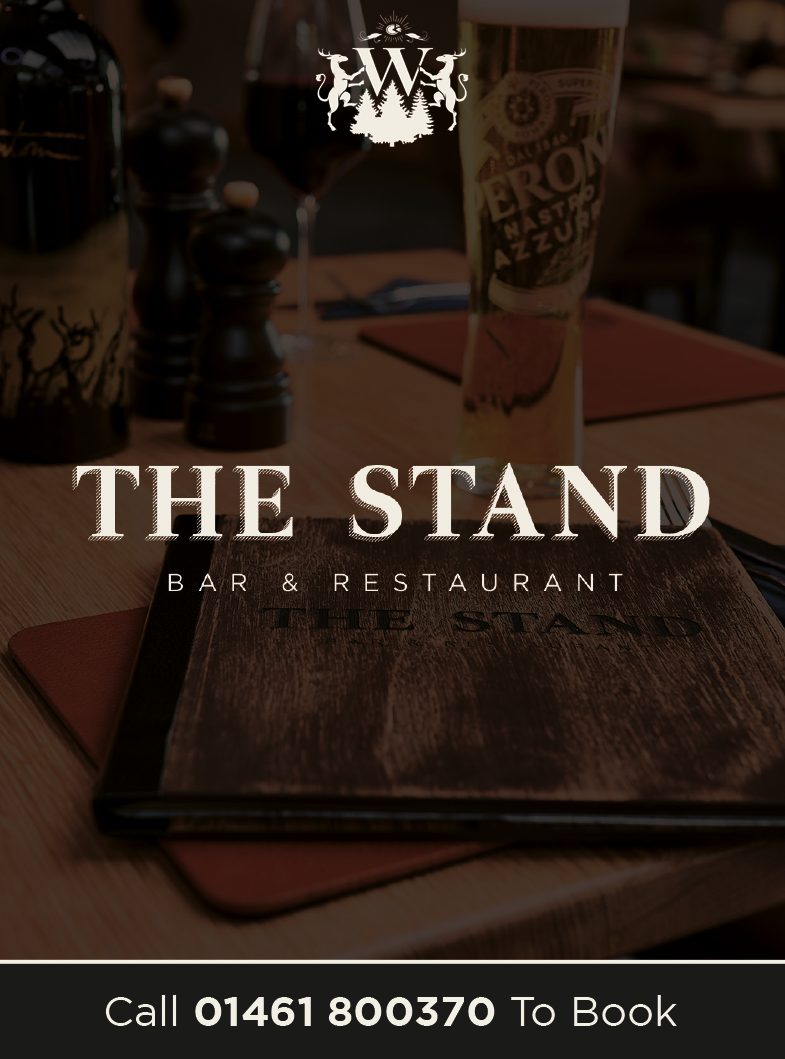 Share It: