West Cumbria Sports Bulletin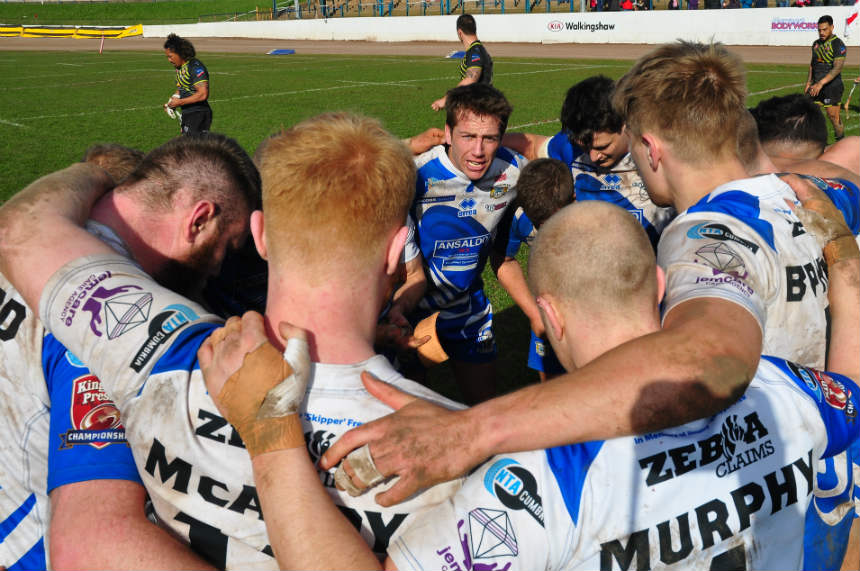 Workington Reds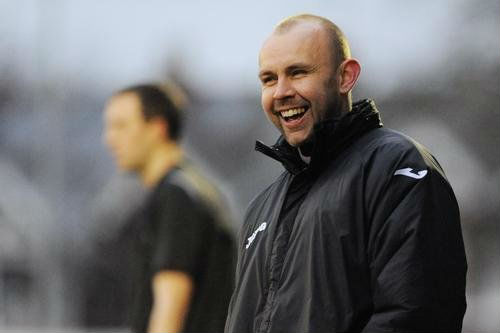 Workington Reds go into the last three months of the season with a reduced management team.
Derek Townsley, who joined Reds two and a half years ago as assistant to Gavin Skelton has quit because of family commitments.
Last season he led Reds to the play-off final alongside two former long-serving players, Dave Hewson and Lee Andrews.
"One of my close family members has a health issue and I need to spend more time on that. I've enjoyed my time with the Reds but the team is in good hands," he said.
Hewson and Andrews' first game in charge together after Townsley's departure couldn't have gone any better as they beat League leaders Rushall Olympic 2-0 t Borough Park.
For the first 25 minutes against Nantwich Reds were virtually unplayable but had to rely on a big finish to score two late goals. They led 1-0 at Blyth after a dominant first-half performance but lost it by conceding two sloppy goals at the start of the second half.
Injuries and suspensions will clearly have a part to play and Reds do not have the biggest of squads, so the fringe players could have important roles in the push for promotion.
Workington Town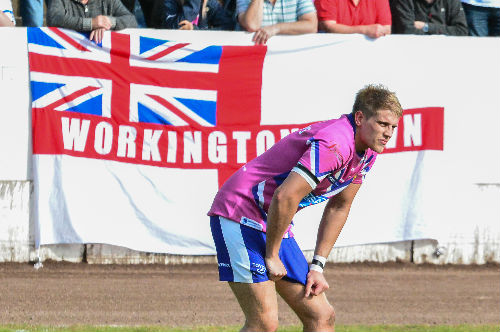 WORKINGTON Town have been cast in the role of outsiders on the eve of their baptism in League One.
Town, who finished bottom of the Championship last season, are priced at 25/1 to finish top after the regulation season.
They have also been quoted at 25/1 to lift the League One Cup in which they are drawn away to Whitehaven on Sunday, February 19.
The two teams are due to meet at Derwent Park a fortnight earlier in the annual Ike Southward Memorial Trophy.
Town are due to open their pre-season programme of warm-up matches with a visit from Widnes Under-19's on January 22.
The fact that Town are not considered to be among the favourites for the League One trophies immediately lifts some of the pressure off new coach Dave Clark and his players.
It's a fresh start after the under-achievement of the last two years and it is expected to be a gradual process of re-building with hopefully progress year-on-year.
The appointment of Clark, and an avowed policy of giving youth it's chance, inevitably means there will be set-backs along the way.
That's the nature of the beast, allowing youngsters time to mature and find the kind of consistency required, can't be achieved overnight.
Town still have a number of places to fill before they complete their squad but Widnes are clearly happy with how the club is going about its business.
They have loaned Workington their utility back Ed Chamberlain who proved to be a very capable and talented member of the Whitehaven squad last season when he was on dual registration.
Haven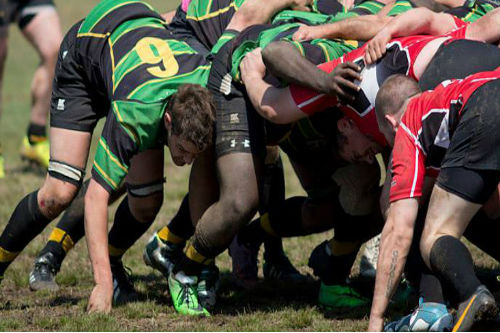 Preseason training can be a long drawn out affair, for over three months the players are pushed to the limit to build their fitness levels to match that of a game environment.  
It's hopefully enough time for new players to slot in and adapt to their surroundings, but while preseason is invaluable it can never fully replicate the extreme conditions of a game and this is why the friendlies are so valuable.
Haven has four friendlies to hone their craft before the season begins in March.  A 42 – 0 thrashing at the hands of Keighley in the opening game only highlighted how much work the team still have to do.
There are twelve new players in the squad which means timings and rhythm will not be at their best but this is what friendlies are for.
They'll need to be on their game though because the next match follows shortly after; it's another away game, this time to Barrow. Then team will travel again to Newcastle and while the final match is another away game to fierce rivals Workington.
There's no doubt it's not the best start but there's still a long way to go – and that's just to the first day of the season.
Share It: