Unwind with Forest Bathing at Whinlatter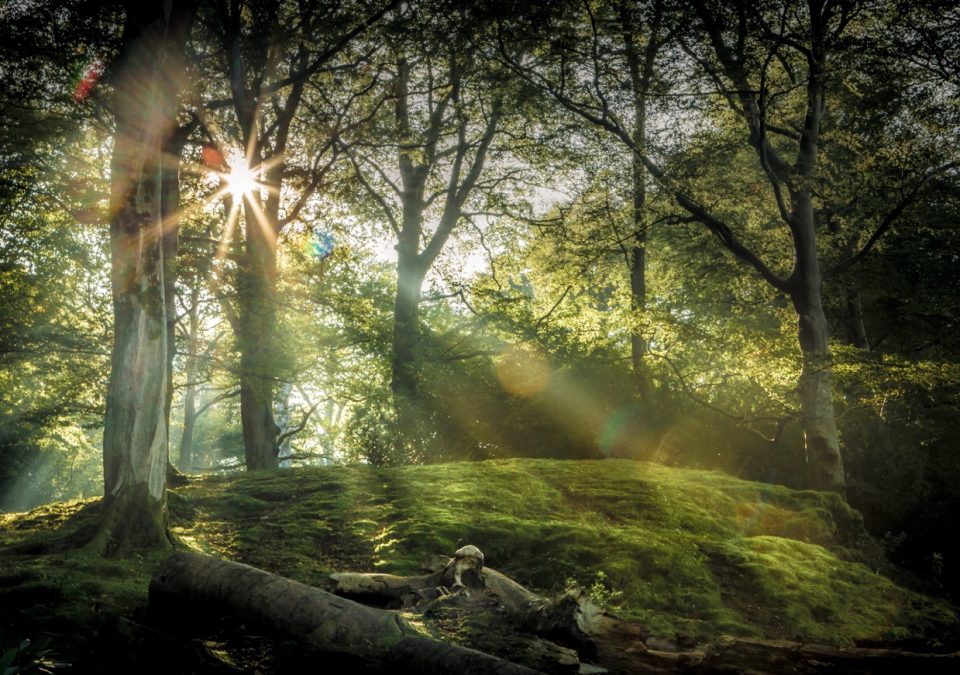 Shinrin-Yoku, the Japanese art of Forest Bathing, comes to Whinlatter led by Jen from Lakeland Wellbeing.
Imagine walking slowly through the quiet forest, your feet lightly compressing the soft pine needles underfoot, breathing in the fresh clean air, feeling the breeze and the delicate brush of leaves against your skin as you move gently through the trees…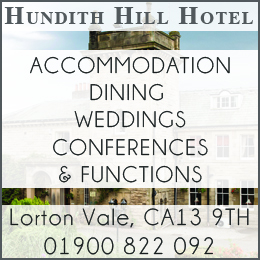 Research shows that just being in nature for just 2 hours per week can have a significant benefit to our health. Shinrin-Yoku takes this one step further, combining a series of mindful and sensory invitations, group sharing and culminating in a traditional tea ceremony.
Shinrin-Yoku in Japanese literally translates as 'taking in the forest atmosphere' or 'forest bathing'. Developed in Japan in the 1980s it is now part of their national health programme. It has been scientifically proven to have many benefits including boosting the immune system, lowering blood pressure, reducing stress levels and elevating mood and energy levels.
Jen Grange at Lakeland Wellbeing is working in partnership with Forestry England at Whinlatter and George Fisher, outdoor clothing and gear stockist in Keswick, to bring wellbeing and nature connection activities to Cumbria.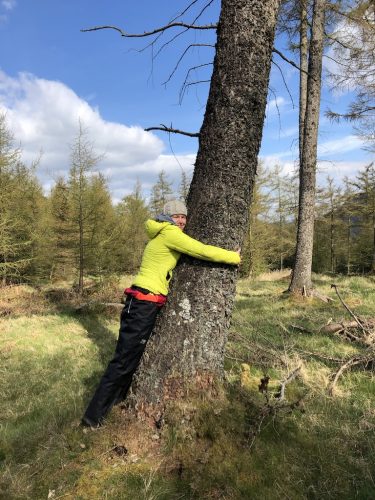 Jen said: "I'm so excited to be working with Forestry England to bring forest bathing to Whinlatter. Shinrin-Yoku is a wonderful opportunity to relax, unwind and connect with the natural environment. It allows you time to switch off from the pressures of life and simply 'be'. Engaging in sensory invitations allows us to be at one with nature and sharing our reflections with a group of
like-minded people over a cup of tea brings a sense of friendship and connection."
Forest bathing already has many fans across England, with people finding wide benefits in the activity, from being able to de-stress and take time for themselves, to reconnecting with nature and being able to appreciate the sights, sounds and textures of the forest.
"We had a lovely morning of mindfulness and forest bathing with Jen… so relaxing and informative… would highly recommend this to anyone wanting to de-stress and take time for themselves."
"It was the perfect way to spend a couple of hours reconnecting with nature and myself. Jen's perfectly paced invitations to mindfully notice the various sights, sounds and textures of the forest were an ideal accompaniment to a beautiful woodland stroll."
Shinrin-Yoku sessions are running on 17th August, 8th and 22nd September from 9.30-12.30 and cost £25. Please contact [email protected] to book.
Share It: