Tomato Arancini with Henderson's Relish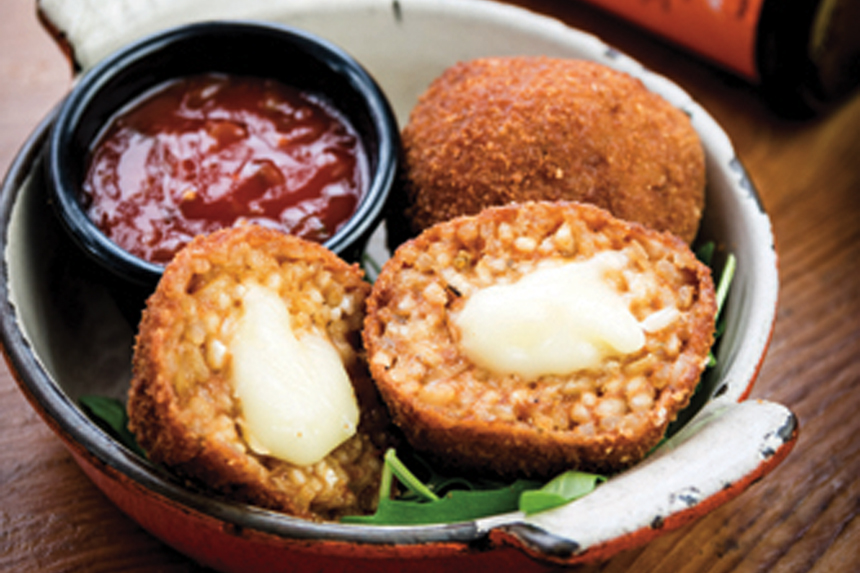 Tomato Arancini with Henderson's Relish
We're aware that we should eat less meat if we're serious about helping the environment and we want to show you that vegan food can be exciting and tasty.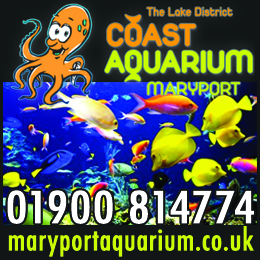 Arancini are deep-fried stuffed risotto balls. They hail from Italy and take their name from the 'little oranges' which they resemble when the breadcrumb coating turns crisp and golden. The Henderson's Relish adds a similar depth that balsamic vinegar does in Italy.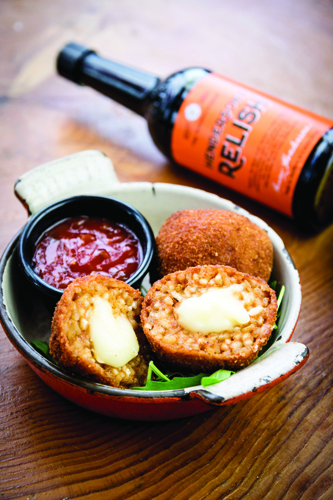 INGREDIENTS
For the risotto:
50ml olive oil
½ onion, finely chopped
1 clove of garlic, finely chopped
100g Arborio rice
75ml white wine
500ml vegetable stock
25ml Henderson's Relish
250g tomato passata
½ tsp dried basil
½ tsp dried oregano
½ tsp salt
½ tsp sugar
For the filling:
50g vegan cheese, grated
For the coating:
50g flour
200ml soy milk (unsweetened)
50g breadcrumbs
Oil, for frying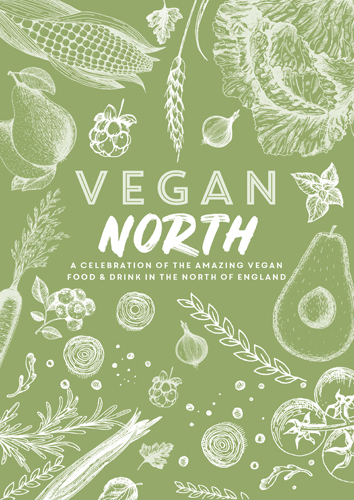 METHOD:
Fry onions and garlic in olive oil on a low heat until softened but don't allow them to colour. Add the rice and stir well to coat all the grains in the oil. Tip in wine and turn up the heat until it's bubbling, then add the stock, Henderson's Relish, passata, herbs, salt and sugar then reduce the heat to a low simmer. Stir frequently until all the liquid is absorbed and the risotto is creamy but the rice still has a slight firmness to it. You may need to add more stock to get it to the perfect consistency.
Remove from heat and add seasoning to taste, then spread the risotto out on a baking tray and leave to cool completely, preferably in the fridge. When cool, take a tablespoonful of the risotto between your palms and form a ball a little larger than a golf ball. Make a hole in the middle and fill it with a marble-sized ball of grated cheese then reform around the filling, using extra to patch up if needed. Repeat until the risotto is used up chill in the fridge.
Take three separate bowls and fill with flour, soy milk and breadcrumbs. Roll each risotto ball first in flour, then in milk, then breadcrumbs until fully covered.  Using one hand for dry ingredients and the other for wet will cut down on the messiness!
Then fry in batches in a deep fat fryer at 170°c until golden or shallow fry in a pan making sure to turn regularly to ensure even cooking. Drain on kitchen towel and serve with a garnish of rocket, salad leaves or tomato salsa. Splash Henderson's Relish on top for the essential finishing touch!
The Vegan North is available to buy in all good bookshops or online at www.mezepublishing.co.uk
---
For more Vegan recipes check out…
Tomato Arancini. Tomato Arancini. Tomato Arancini. Tomato Arancini.
Share It: