Time to rethink Sherry – It's not just for grandma
By Gerard Richardson MBE
Sherry has fallen out of vogue in the UK but where it's produced around Jerez, in Southern Spain, demand has never been higher. Gerard Richardson of Richardson's in Whitehaven explains why.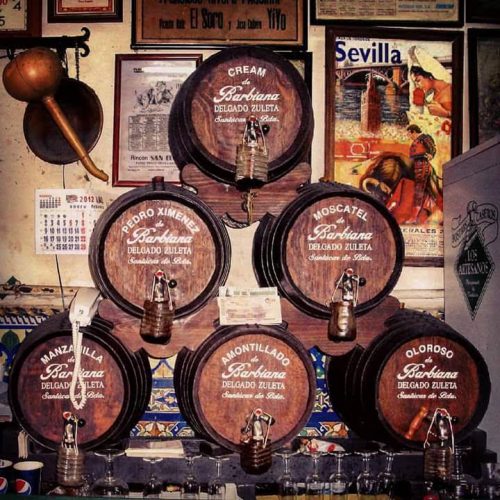 When was the last time you tried Sherry? Many of us will have memories of grandma's sherry decanter with a horrid tart liquid that had been opened when the old king died but it's time to shed those thoughts and re-acquaint yourself with it.  Sherry is cool again and the rich sticky Pedro Ximineth creations are utterly delicious.
Produced from dried grapes and aged in oak barrels, PX's as they are known are a delight for your palate. Think about sticky toffee pudding with hints of cocoa and treacle toffee and you come close to the velvety delights of this style. Yes, they are sweet but not in the tongue knotting way that pudding wines leave you yearning for a dental visit.  I prefer to describe them as rich like a well oiled Christmas cake and they generally have a long long finish.
PX can be enjoyed on their own or with desserts or cheese but if you can add a log fire, a pair of slippers and a good book then you are somewhere close to perfection. Seriously folks, add PX to your bucket list and you won't look back. If you want a recommendation, try the wonderful versions from Sanchez Romate, the upmarket producer who supplies both the House of Lords and the Vatican.
I've been enjoying Mira La Mar PX. A dark, intense and very smooth sherry full of molasses, treacle, toffee, candied peel and figs. The winemaker should take a bow for this one.
Pip pip for now ladies and gents